Art Basel announces Samuel Leuenberger as the new curator of Art Basel's Parcours sector
[press release]
Starting with the 2016 edition, Samuel Leuenberger will curate Art Basel's Parcours sector, succeeding Florence Derieux. Parcours engages with the city of Basel's historical neighbourhood through site-specific sculptures, interventions, and performances by both renowned international artists and emerging talents.
Independent curator Samuel Leuenberger, born in Basel, has been running the not-for-profit exhibition space SALTS in Birsfelden, Switzerland, since 2009, promoting young Swiss and international artists. Holding a Masters of Fine Arts degree from Sotheby's Institute in London, Samuel Leuenberger's experience includes time in the gallery world, with Stephen Friedman Gallery, and in the institutional world, at the Kunsthalle Zurich. In 2013 he was the co-curator for Pro Helvetia, the Swiss Arts Council, presenting the program of the 'Cahiers d'Artistes'. In 2014 Leuenberger was the associate curator of '14 Rooms', a major live art exhibition by Fondation Beyeler, Art Basel and Theater Basel. Leuenberger is currently also working as curator for the Department of Culture of Basel- Stadt, organizing their annual Kunstkredit exhibition, opening in November 2015 at the Kunsthalle Basel, and as curator for the visual arts at the interdisciplinary festival 'Les Urbaines' in Lausanne, which will take place in December 2015.
Samuel Leuenberger says: 'Having followed the program of Parcours over the last few years, I am excited to continue developing this amazing project of presenting art in public spaces. Growing up in Basel and working internationally, I look forward to activating the historical centre of the city as a place where contemporary art is encountered by a broader public. Presenting large-scale interventions and simple gestures, Parcours poses a thrilling challenge for artists to interact with the city's historical richness, its stories and its architectures.'
Art Basel Director Marc Spiegler says: 'We are delighted to have Samuel Leuenberger as the third Parcours curator. Having grown up in Basel, Samuel is very familiar with the city and highly active in its cultural scene. He has worked with established as well as emerging artists throughout his career and his internationally known SALTS space has repeatedly demonstrated daring in its large-scale projects.'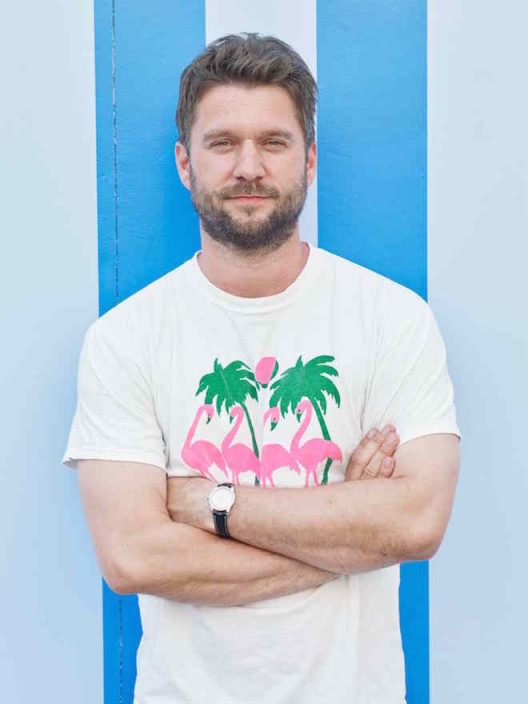 About Art Basel
Art Basel stages the world's premier art shows for Modern and contemporary works, sited in Basel, Miami Beach, and Hong Kong. Defined by its host city and region, each show is unique, which is reflected in its participating galleries, artworks presented, and the content of parallel programming produced in collaboration with local institutions for each edition. In addition to ambitious stands featuring leading galleries from around the world, each show's singular exhibition sectors spotlight the latest developments in the visual arts, offering visitors new ideas, new inspiration and new contacts in the art world.
Partners
UBS, global Lead Partner of Art Basel, has supported the organization for more than 20 years. As Art Basel's global network has expanded, so too has UBS's commitment and lead partnership, which includes all three shows in Basel, Miami Beach and Hong Kong. In addition to its support of Art Basel, UBS has a long and substantial record of engagement in contemporary art: as a holder of one of the world's most distinguished corporate art collections, as an active partner in global contemporary art projects such as the Guggenheim UBS MAP Global Art Initiative, and as a source of information and insights through the UBS Art Competence Center, UBS Arts Forum and its new contemporary art news-focused app, 'Planet Art'.
Associate Partners Davidoff, the prestigious Swiss cigar brand, Audemars Piguet, the independent high-end watch manufacturer, and NetJets, the world leader in private aviation, support Art Basel across its three shows. Art Basel's global Media Partner is The Financial Times, and the VIP car service at the shows is by BMW. Long-standing partner AXA ART, the international art insurance specialist, provides VIP guided tours at all shows. For further information on Art Basel's partners, please visit artbasel.com/partners.
Upcoming Art Basel shows
Miami Beach, December 3 – 6, 2015 Hong Kong, March 24 – 26, 2016 Basel, June 16 – 19, 2016