CHINA DRIFTING FESTIVAL 2015
China Drifting Festival is as multi-faceted as the wide range of Chinese urban culture. It drifts between all aspects of contemporary Chinese culture and connects creative Chinese artists with the world. The festival presents the diversity and openness of contemporary pop culture from China in a cool, playful and easily approachable way. For the China Tour 2015, the German band Brandt Brauer Frick will team up with Pet Conspiracy front-man Huzi and Re-TROS. The collaboration between the Chinese musicians and the German avant-garde trio is a great example for cross-cultural dialogue and a live show you should not miss!
www.china-drifting.ch/en/view/article/events/241/cdf-china15
CHINA DRIFTING – A BRIDGE FOR CHINESE MUSIC TO EUROPE
China Drifting Festival is a hub for the introduction of Chinese avant-garde music and visual arts in Europe. China Drifting Festival presents some of the most renowned music acts from the vibrant Chinese independent music scene.
SCHEDULE CHINA DRIFTING TOUR 2015
DATE                                         TIME                 CITY             VENUE
20 Nov 2015 11 月 20 日   21:00     Shanghai  上海      Mao Live House
21 Nov 2015 11 月 21 日    21:00    Wuhan 武汉            Vox Livehouse
24 Nov 2015 11 月 24 日    21:00  Zhengzhou 郑州     7 Livehouse
25 Nov 2015 11 月 25 日     21:00   Xi'an 西安          Aperture Club 光圈俱乐部
26 Nov 201511 月 26 日     21:00   Tianjin 天津                 13 Club
27 Nov 2015 11 月 27 日      21:00  Beijing 北京     Yugong Yishan. 愚公移山
28 Nov 2015 11 月 28 日   21:00  Shijiazhuang 石家庄 Brown Sugar Club 红糖俱乐部
COLLABORATION BETWEEN BRANDT BRAUER FRICK AND LEADING CHINESE MUSICIANS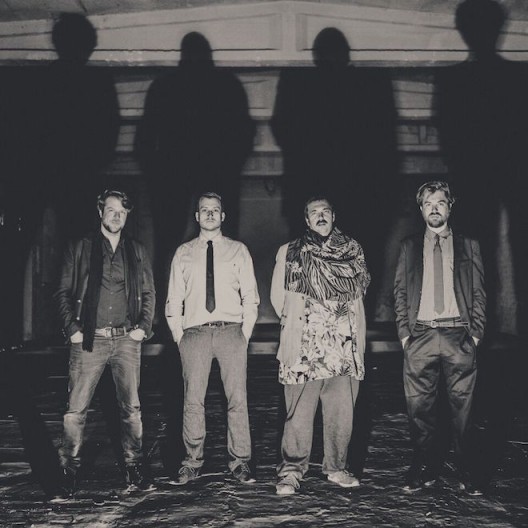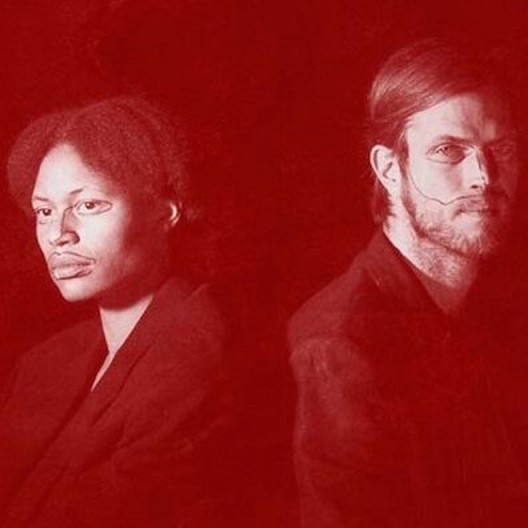 BRANDT BRAUER FRICK 和顶级中国音乐家的合作 For this year's edition of the China Drifting Festival the German avant-garde band Brandt Brauer Frick (BBF) will work out a collaboration with the outstanding Chinese musician Huzi and the band ReTROS from Beijing. Huzi, the man behind the Beijing band Pet Conspiracy, is one of the leading figures in pop and alternative music in China since the early 90ies. Hua Dong and his band Re-TROS, are one of the most renowned bands of the Chinese indie scene. The German trio rehearsed with the Chinese musicians in Berlin and will play live on stage together with them. The performance together with Huzi and Re-TROS will be a sensation not only in China, but also in Europe.
ACTS BRANDT BRAUER FRICK | GERMANY BRANDT BRAUER FRICK | 德国 Brandt Brauer Frick (BBF) from Berlin have made a name for themselves producing techno without technology, using classical instruments in preference to synthesizers and computers. For Brandt Brauer Frick, the drums, strings and pianos that have long been the bedrock of Western music, serve as the common thread between the classical past and their techno present. But while devoted to the rich tones and timbres of orchestral instrumentation, the German trio's rousing tracks are rhythmically focused and rendered with the mechanical precision of four-to-the floor club tracks. Their singular vision of acoustic dance music springs to life in their engaging live performances. Brandt Brauer Frick .
NONE OF THEM | SWITZERLAND NONE OF THEM | 瑞士 The Swiss band None Of Them from Zurich makes music for the twenty-second century. The duo is constantly deconstructing its stylistic boundaries and follows traditions only to destroy them.
On stage, Signup is the master of ceremony, Michal Ho the selector. Vocals flow over bass-heavy beats and guitars – generated in little boxes full of flashing lights – sometimes smoothly, sometimes it all cuts you as sharp as a razor. The music ranges from bassy raps to gothic rock, from abstract hip hop to heavy electronica. Some might call it nu wave or ugly pop, an older generation might recognize a fresh take on the crossover genre of the late eighties and early nineties.
RE-TROS (REBUILDING THE RIGHTS OF STATUES) | BEIJING 重塑雕像的权利丨北京 It's not only the rights of statues the three Chinese musicians would like to rebuild, but especially the lost authenticity of music. The band mixes a rather minimalistic game with catchy melodies. The result could be best described as a renovation of Post-Punk combined with Synthesizers. And whoever works with Brian Eno on his debut EP knows how to surprise the audience over and over.
Formed in 2003 by singer/guitarist Hua Dong and, singer/bassist Liu Min, Re-TROS soon became a sizzling band in Beijing. Re-TROS, see themselves as a return to a lost authenticity, want to embrace the basic values from the bygone post-punk era. Once you take the first sip of Re-TROS music, you will find it easily they are inspired by the 70s post-punk ancestors like Bauhaus, Joy Division and Gang of Four. Their music is a renewal of post-punk which incorporated with synthesizers and evocative melodies.
Hua Dong credits bands like Bauhaus, Joy Division, Television, Pere Ubu, Blond Redhead, Modest Mouse, and the Futureheads among his greatest influences, and acknowledges the incongruities of developing their music in a Chinese environment.
8GG | BEIJING 八股歌丨北京 Their audio-visual performances and interactive installations have brought 8gg to important institutions and festivals from Asia to Europe. Their works include music, video, installation, drama, and web art. Their works challenge the habitual interactions to the outside world, and demonstrate new possibility of engaging with new media in both public spaces and galleries. They will contribute stunning live visuals for the performances at China Drifting Festival.
CHINA DRIFTING FESTIVAL | VISION & GOALS China Drifting Festival is launched as a long-term project and with the goal of serving as a hub for the introduction of Chinese avant-garde music in Europe. Besides the concerts, the festival will focus on interdisciplinary art forms and display China's latest work from visual arts, new media and design. It will also show collaborations of European and Chinese musicians that evolved during recent years through past productions of Miro China and their networking. With their idiosyncratic ways of working, the artists from China give a revealing glimpse into the country's lively scene. The invited participants entice audiences through their originality and creativity, while being instantly accessible without the need for introductory translations. With the festival, the Chinese creative scene will further promote its creativity and its commitment to cross-cultural exchange and arts.
ABOUT MIRO CHINA & CHINA DRIFTING Michael Vonplon and his company Miro China are part of the avant-garde music scene in China since the early days. Miro China represents several Chinese bands in Europe and is well known as bridgebuilder for Chinese artists to Europe as well as for European artist traveling to China.
China Drifting is Miro China's event label and platform for the cultural exchange between China and the West. China Drifting presents interdisciplinary art forms, traditional as well as contemporary art from China. It connects and supports similar people and ideas. The label organises concerts, parties and festivals for music and art lovers, for people interested in China and its people. It focuses not on profit or hype but on people, and is committed to a lively global dialogue without hypocritical smarm. Today, numerous artists (and audiences) benefit from the China Drifting network.