2015 the 5th CCAA Art Critic Award Announces Jury Members
2015 the 5th CCAA Art Critic Award ceremony will be held in Beijing in October. The jury consists of five members from China and overseas who, like in previous years, are all renowned critics or curators active in the forefront of contemporary art. Three of them will be joining the jury for the first time. During the selection period, the members will discuss further the actuality and trend of Chinese contemporary art in order to promote independence in criticism of Chinese contemporary art to a new stage in the global arena. The jury, with Li Anna Liu its director, comprises Charles Guarino, Mark Rappolt, Pi Li, Uli Sigg, and Zheng Shengtian (in alphabetical order of the last names) .
The selection is set to be held in CCAA Cube on Oct. 26 this year. Solicitation of proposals is now under way. Founded in 2007 and held every two years as the first award dedicated to criticism of contemporary art in China, CCAA wishes to offer a platform for the discussion of "independent criticism of art" to promote active participation in this field and encourage independent criticism that is engaged in in-depth study of contemporary art in China but with little funding.
For more information, please contact awards@ccaachina.org.
Information about the jury members (in alphabetical order of the last names) :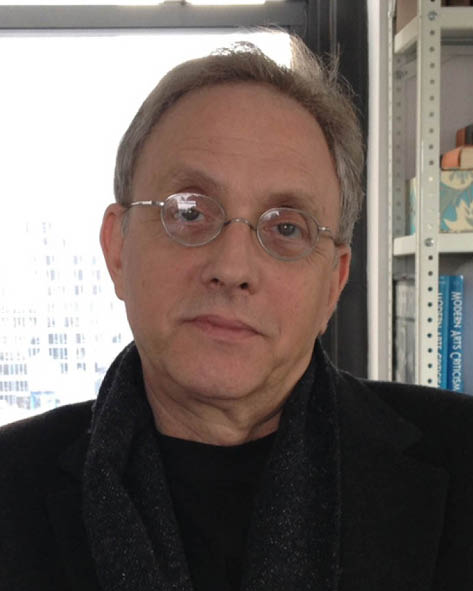 Charles Guarino
(Publisher of Artforum International Magazine)
Charles Guarino has worked at Artforum Magazine since 1984, and has been acting as Publisher for over 20 years. He is among the principal founders of Bookforum Magazine, artforum.com, and bookforum.com. In 2002, he conceived and launched artguide, Artforum's guide to exhibitions and events worldwide, and in 2006 he founded artforum.com.cn, opening an office in Beijing to deliver original Chinese content. Prior to Artforum, he was the founding Director of Bricolage, a group of performing artists based in Philadelphia and supported by The Pennsylvania Council on the Arts, The New York State Council on the Arts, and fellowships from The Pew Foundation and The National Endowment for the Arts.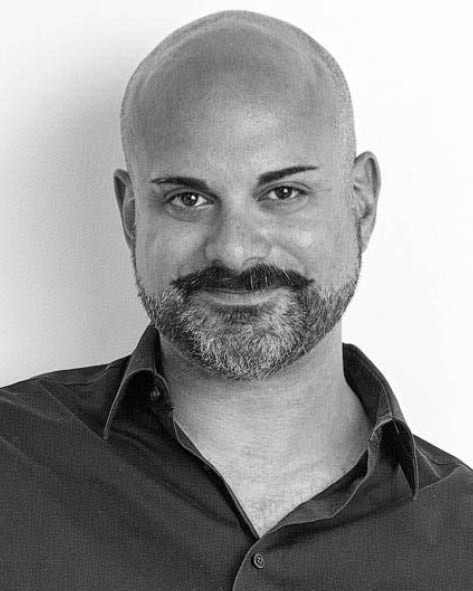 Mark Rappolt
(Editor-in-Chief of ArtReview and ArtReview Asia)
Mark Rappolt founded ArtReview Asia in 2013, sister publication of ArtReview, a magazine that has been in print since 1949. He studied history of art at the Courtauld Institute in London and is a former editor of AA Files, the journal of the Architectural Association, where he has also taught in the Histories and Theories department. Books on architecture include Gehry Draws (2004) and Greg Lynn Form (2008). His writing on art has appeared in a number of publications, ranging from The Times to i-D, and includes catalogue essays on Bharti Kher, Slater Bradley, Alex Katz, David Cronenberg, and women artists of the 1960s, amongst others. He has delivered talks and lectures everywhere from the London School of Economics to Art Basel Miami Beach, and organises an annual series of talks on art for CHART in Copenhagen. He was formerly a member of the Jarman Award Jury and this year he was a judge for the Prudential Eye Awards in Singapore and the Leopold Bloom Art Award in Hungary.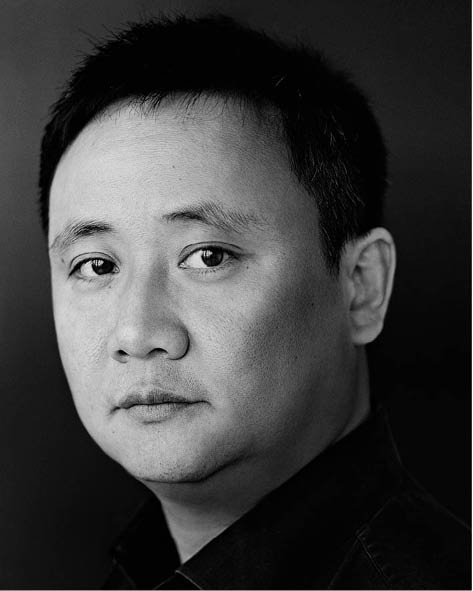 Pi Li
(Senior Curator of Hong Kong M+ Visual Culture Museum, Art Critics)
Pi Li, Ph.D in art theory from CAFA, has been a teacher at the School of Humanities, CAFA for 12 years. In 2012 he was appointed senior curator at M+ museum for visual culture, Hong Kong. An art critic, curator and teacher, he is actively involved in Chinese contemporary art. In his curating career he keeps promoting Chinese contemporary art both at home and abroad, and has cooperated with Centre National d'art et de Culture Georges Pompidou, Tate Modern , and a number of art institutions in Asia. In 2013 "Right is Wrong / Four Decades of Chinese Art from the M+ Sigg Collection", his most recent exhibition, started an exhibition tour in Europe and Asia. Pi was the chief editor of Modern Art between 2001 and 2003 and published The Age of Curators and Foreign Post-Modern Sculptures in the early years of this century, introducing contemporary art in China and abroad. He has also published a number of articles in Artforum, Flash Art, Third Text and some other magazines and journals in China and abroad. His new book From Action to Concept: Transformations in Late Modernist Art Theories will be published at the end of this year.
Uli Sigg
(Founder of CCAA, Collector)
Uli Sigg, born 1946, grew up in Switzerland. He completed his studies with a Ph.D. in law. He then worked as journalist and editor for various Swiss newspapers and magazines. From 1977 to 1990 he joined the Schindler Group where he held positions as Area Manager for Asia Pacific and later Member of the Group Executive Committee and Shareholders Board. He established in 1980 the first Joint Venture between China and the West and remained its Vice Chairman for ten years. He then served on the boards of a number of global companies till 1995 the Swiss federal government appointed him for four years ambassador to PR China, North Korea and Mongolia. Upon his return to Switzerland he again assumed the chairmanship or board membership of several multinational companies.
Presently he also serves asmember of the Advisory Board of China Development Bank and other Chinese entities. He spent altogether many years in China, following the opening up of China and its contemporary art scene from day one. As collector of formerly Western contemporary art he has formed the most substantial collection of contemporary Chinese art in the world. In 2012 he donated 1463 works and sold 47 works to M+Museum in Hong kong. He also established 1997 the Chinese Contemporary Art Award, an art award for Chinese contemporary artists and for art critics. He is a member of the International Council of New York MOMA and member of the executive committee of the International Advisory Council of Tate Gallery, London.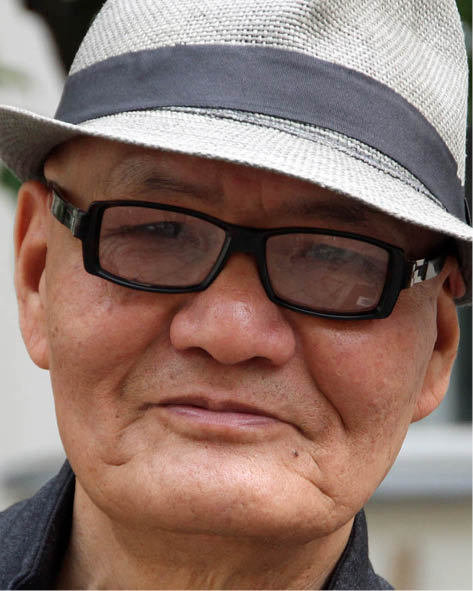 Zheng Shengtian
(Managing Editor of Yishu:Journal of Contemporary Chinese Art)
An artist, scholar and independent curator ,lived and worked in Vancouver. Before 1990 he taught at China Academy of Art in Hangzhou as Professor and Department Chair. He was also a visiting professor at the University of Minnesota and at San Diego State University in the 1980s. In Canada he was the Chairman of Chinese Canadian Artists Federation in Vancouver, the Secretary of Annie Wong Art Foundation and co-founder of the Vancouver International Centre for Contemporary Asian Art (Centre A). Zheng has been the Managing Editor of Yishu: Journal of Contemporary Chinese Art since its establishment in 2002, He is also a Trustee of Asia Art Archive in North America since 2009 and Vancouver Art Gallery since 2011. As an independent curator, he has organized and curated numerous exhibitions including Jiangnan – Modern and Contemporary Chinese Art Exhibitions, Shanghai Modern, the 2004 Shanghai Biennale, China Trade, Reincarnation and Art and China's Revolution. He has been the Senior Curator for Asia of Vancouver Biennale since 2009 and won the Lifetime Achievement Award for his curatorial work. He is a frequent contributor to periodicals and catalogues and four volumes of his writing on art and culture were published by CAA Press in 2003. He has lectured widely at institutions including Harvard University, Columbia University, Princeton University, Stanford University, Tate Modern, Getty Museum, San Francisco Asian Art Museum, among others. His artwork has been showing in China, USA, Canada and Russia. Zheng received an Honorary Doctorate of Letters from Emily Carr University of Art and Design in 2013.