"SONIC RITUAL"
Screenings and Performances
Chronus Art Center (CAC), Shanghai
[press release]
Screening and Performance|Sonic Rituals
Time: 2016.4.30 15:00-17:30
Venue: Chronus Art Center
Address: BLDG.18, No.50 Moganshan RD., Shanghai
Screening Film: Sonic Rituals
Live Performers: Mei Zhiyong, The Mustangs In Social Modulator
Organizer: Bruce Ding
This event is free to the public ,click "here"and make an appointment.
Chronus Art Center (CAC) is pleased to present an afternoon event consist of a screening of experimental film Sonic Rituals created by sound artist Mei Zhiyong, and a sound performance by Mei Zhiyong and The Mustangs in Social Modulatorwe.
The film Sonic Rituals is based on the film Undead Cycle which has been selected for the 11th CIFF 's top ten experimental short films. To the artist, noise is the form to break all the rules, and only by retreating into void will people truly be free from contradiction between voice and body, as well as body and mind.
As for the images, it has various styles and can also go beyond logic, or even destroy logic.
About the Film
Sonic Rituals
Length: 52 mins
Color: black and white
Shooting Date: 2014
Subtitle: Chinese, English
Release: fuzztape
Release Date: 2015.12
Produced in: Changchun, China
Mei Zhiyong and Dave Philips had a China Tour entitled Sonic Rituals in July 2014. They travelled around 18 cities and had 19 gigs. The film is about feelings, atmosphere, traveling, friendship, sound, passion and ritual.
About the Performers


Mei Zhiyong
Born in Shandong Province in 1984, now living in Changchun City, Jilin Privince.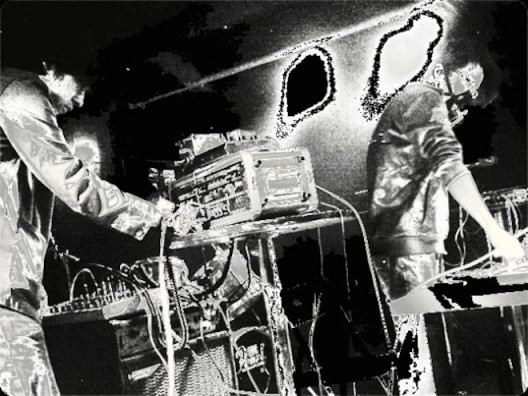 The Mustangs in Social Modulator
Founded in 2011 in Shanghai, TMISM is a project of industrial visual and audio performance by artist Xu Cheng and Huang Lei.