Cuauhtémoc Medina Appointed Chief Curator of 12th SHB
[Press Release]
The 12th edition of the Shanghai Biennale will take place at the Power Station of Art (PSA) from November 10, 2018 to March 10, 2019. After careful consideration by members of the PSA Academic Committee and confirmation from the Shanghai Municipal Administration of Culture, Radio, Film &TV, Cuauhtémoc Medina has been appointed the Chief Curator of the 12th Shanghai Biennale. The official title for the 2018 event will be announced at the end of this year.
Born in Mexico, Cuauhtémoc Medina is an internationally renowned art curator, critic and historian. Having worked extensively in Europe, he currently serves as Chief Curator at the Museo Universitario Arte Contemporáneo (MUAC) in Mexico City.
PSA's Academic Committee believes that Medina's broad curatorial experience, rich historical knowledge, and most especially, vast research into Latin-American contemporary art will bring a fresh perspective to the 21-year-old Shanghai Biennale. Given the current challenges global society faces due to accelerated political, economic and cultural transformation, the Shanghai Biennale is once again poised to touch upon one of the most critical questions of our time – how will art continue to make sense of this rapidly changing world? Fei Dawei, Rotating President of the PSA Academic Committee, commented: "Medina's presentation follows a very clear curatorial structure. He tries to break the topicality and homogeneity of major international biennales to allow for changes and disruptions. This will be a challenging pursuit, but also an interesting exhibition rich in layers of meaning."
Speaking of his appointment, Medina said, "Biennales are large scale exhibitions that, beyond offering a certain perspective on the potential of art and culture today, inscribe a city and an event as a provisory and symbolic artistic world center. That Shanghai hosts an exhibition of that kind is most appropriate for it provides a clear image of the current decentering of our cultural narratives and the significance that China and Asia have in the cultural and economic circuits of today. The Shanghai Biennale ought to become in the next years one of the most important sites of rethinking and renegotiating the geographies and concepts of contemporary art as we get into a new world history era. I hope that I will be able to produce, in collaboration with colleagues from China and around the world, an exhibition that will enhance the importance of a growing cultural production that infuses subjective complexity into the complex texture of our times."
As the hosting organization of the Shanghai Biennale, PSA will be experimenting with the event's academic research methodology, promotion, and administrative management. The management team for its 12th edition will also welcome two new members: Shi Hantao (Chief Coordinator) and He Huanhuan (Head of Administrative Affairs). They will work closely with the Chief Curator and the curatorial team, ensuring a Shanghai Biennale of the utmost quality.
 The Chief Curator of the 12th Shanghai Biennale
Cuauhtémoc Medina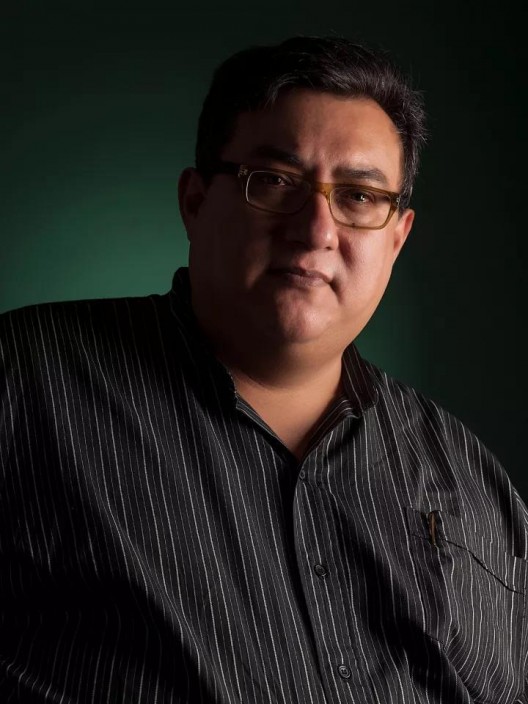 (Mexico City, December 5 1965)
Art critic, curator and historian, holds a Ph.D. in History and Theory of Art from the University of Essex in Britain and a BA in History from the National Autonomous University of Mexico (UNAM).
Since 1993 he has been a full time researcher at the Instituto de Investigaciones Estéticas at the National Autonomous University of Mexico (UNAM), lecturer at the Philosophy Faculty and the Postgraduate Department of Art History of the same university, and between 2002 and 2008 was the first Associate Curator of Latin American Art Collections at the Tate Modern.
He has widely published texts in books, catalogues and periodicals, and among other things between 1999 and 2013 he was in charge of the art critical section of the Reforma newspaper in Mexico city, titled "Ojo Breve".  A recent compilations on his critical interventions on art in Mexico has been published with the title Abuso Mutuo (Mutual Abuse)  by Cubo Blanco and RM in 2017.
Among other projects, he has organized When Faith Moves Mountains (Lima, Peru, 2001) by Francis Alÿs; The Age of Discrepancies, Art and Visual Culture in Mexico 1968–1997, (in collaboration with Olivier Debroise, Pilar García and Alvaro Vazquez, 2007-2008); Teresa Margolles's project for the Mexican Pavilion at the Venice Biennale 2009, What Else Could We Talk About?, Dominó Canibal (Cannibal Dominoes) (2010), one year long series for, the Contemporary Art Project (PAC) in Murcia, Spain; and in 2012, he was Head Curator of the Manifesta 9 Biennial in Genk, Belgium, titled The Deep of the Modern,  in association with Katerina Gregos and Dawn Ades. Since 2013, he is Chief Curator at the Museo Universitario Arte Contemporáneo (MUAC) in Mexico city, where he has curated a number of exhibitions  by artists such as Harun Farocki, Raqs Media Collective, Jeremy Deller, Andrea Fraser, Vicente Rojo, Vincent Meessen, Jorge Macchi, Jill Magid and Hito Steyerl, among others. He has also recently curated Francis Alÿs A Story of Negotation, (2014-)  a travelling show organized for museums in Mexico, Argentina, Cuba, Canada and the USA.
In 2013 he was granted the Walter Hopps Award for Curatorial Achievement by the Menil Foundation in Houston, Texas.
Chief Coordinator
Shi Hantao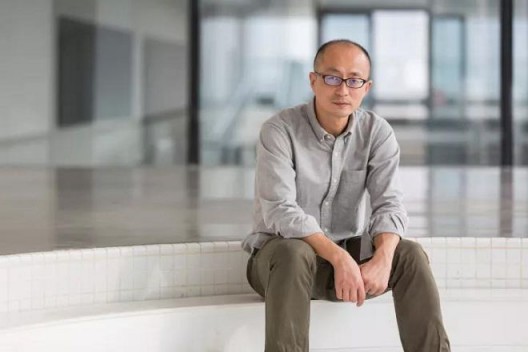 Shi Hantao holds a MA in Arts Administration and Policy from the School of the Art Institute of Chicago. He has assumed roles for planning and execution of exhibitions and public events in a number of Shanghai-based art and cultural organizations, and has done extensive writings and studies into the field of art criticism and institutional research.
Head of Administrative Affairs
He Huanhuan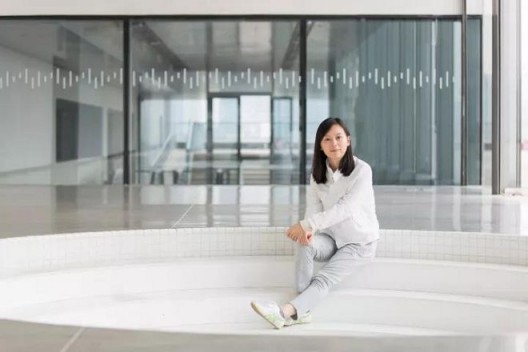 He Huanhuan holds a MA in Law from the East China University of Political Science and Law. Before she joined PSA in 2016, she spent years with the Shanghai Cultural Development Foundation and the Shanghai Art Fair, responsible for researches of relevant policies and laws, as well as planning and execution of exhibitional projects.
About the Shanghai Biennale
As the first international contemporary art biennial on the Chinese mainland, the Shanghai Biennale was launched in 1996. After 21 years of development, it has grown to become a significant platform for the exhibition of global contemporary art and for discourse. Since its launch, the biennale has maintained high levels of artistic and intellectual standards while consistently analyzing the evolution of urban culture in the international context.
From Open Space in 1996, to Inheritance and Exploration in 1998, Spirit of Shanghai in 2000, Urban Creation in 2002, Techniques of the Visible in 2004, Hyper Design in 2006, Translocalmotion in 2008, Rehearsal in 2010, Reactivation in 2012, Social Factory in 2014, and then to Why Not Ask Again in 2016… Transpiring every two years, the Shanghai Biennale features a gathering of the industry's most innovative and thought-provoking curators and artists who explore the connection between urban life, contemporary art & the public.
Power Station of Art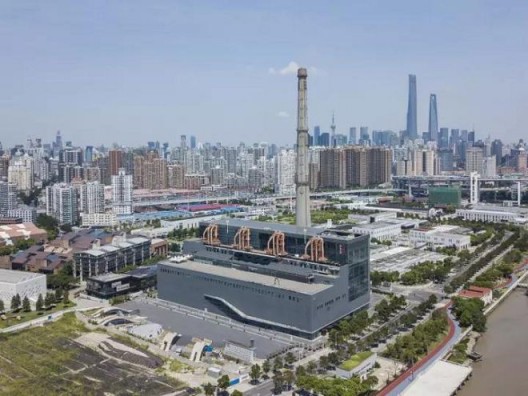 Established on October 1st, 2012, the Power Station of Art (PSA) is the first and only state-run museum dedicated to contemporary art in mainland China. Housed in converted Shanghai Nanshi Power Plant of 1950s, PSA now occupies an area of 41,000 square meters with exhibition spaces adding up to 15,000 square meters. This complex not only carries the memory of industrial times of Shanghai, but also performs as one of important cultural projects of post-Expo time. The 165-meter-tall chimney atop the building has become the symbol of Shanghai contemporary culture. Since 2012, PSA is the hosting organization and main venue of Shanghai Biennale.
About the PSA Academic Committee
The PSA Academic Committee was established in 2013, a reviewing and decision-making organization made up with renowned contemporary artists, curators, art critics, art organization chiefs, and scholars from both home and abroad, who will sit in for a tenure of three years. Current members of the committee are: Homi K. Bhabha, Donna De Salvo, Chris Dercon, Ding Yi, Fei Dawei, Feng Yuan, Gao Shiming, Gong Yan, Hou Hanru and Mark Wigley, with Fei Dawei serving as the Rotating President.