Fall shows in Beijing
While some are noticing a certain malaise in the artistic setting there—a situation not helped by recent distractions for more jet-set viewers in Shanghai and Istanbul and the stalling of galleries' online presences by further Chinese internet slowdowns—a number of exhibitions worth seeing are on show or opening soon in Beijing. Here is some of what one might take in.
Magician Space has an exhibition of recent work by Tang Yongxiang, noticeably better articulated by the gallery than the first as its program continues to develop strongly. Following an intriguing first outing at Magician in 2014 (though his very first solo had been at Hemuse gallery in 2012), an appearance in New York at Eli Klein and an uncertain effect in a group exhibition at Lehmann Maupin earlier this year, this solo in Beijing is an important one. Two large figurative paintings, in particular, prove that Tang has been hard at work in the modest yet undaunted spirit that can make or break his compositions.
Also holding his second solo exhibition (at Gallery Yang) is keen performance artist Li Binyuan. On until 4th October, "Headwaters" brings self-consciously together seven documentary videos and two sets of documentary images with the aim of distilling Li's practice and linking his works.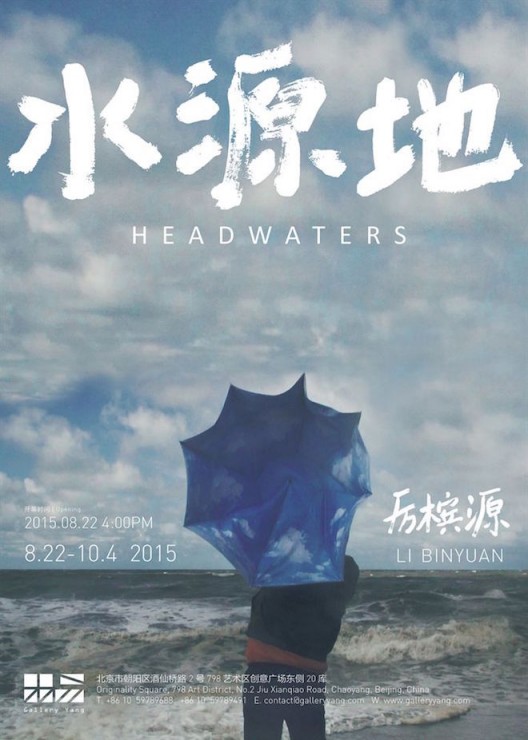 "Dirty Substance" is at Long March Space.  The by-now familiar rhetoric of Wang Jianwei's practice as it is presented to an audience (including in New York at the Guggenheim last year to very mixed reviews) includes rehearsal," facts", time and space, uncertainty and authenticity—in short, inscribing the premise that nothing is fixed. The show purports to cast back over 2-3 years of the artist's work, and in so doing examine it, for example, in terms of the relation between things, their classification or absorption. "Dirty Substance", we are told, "emphasizes from where substances' constant flux state arises…in other words, they are unable to be immediately or fully absorbed." Part of the opening was a performance by the loosely connected "Crystal Group" of artists.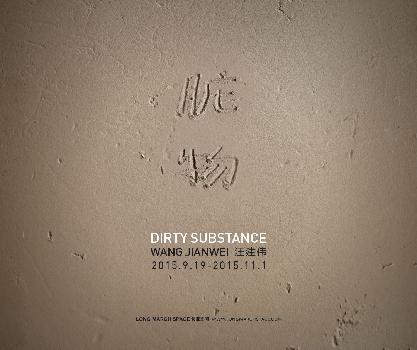 In Caochangdi, White Space continues its bold investment in very young artists with a solo show by Gao Ludi, who graduated in 2013. This series of two by three meter paintings is based on the subject of social media and its attendant atmospheres. Rich, layered color predominates in geometric compositions.
Near opposite in sensation is the second solo exhibition of photographs and supporting material by Taca Sui at Chambers Fine Art. The show continues the artistic journeying of the first, this time to find and document (though through a distinctly poeticizing and historicizing lens) the stone steles recorded in turn by a bureaucrat named Huang Yi in the 18th Century. Committed, itinerant and highly conscious of its address to time and its departure, Taca's is arguably a compelling process, not least when seen in the context of a pressured market filled with artists avidly seeking subject matter.
Also for photography, Three Shadows has collaborated with the venerable Goethe-Institut China to put on a worthwhile show of work by Candida Höfer—her first major public exhibition in China (until Oct 7th). Meanwhile, Yan Xing's fervent "Thief" exhibition in various media continues until the last week of October at Galerie Urs Meile.
OCAT has a new branch in the form of an institute on Jinchan Xi Lu. There, the opening show (which had a series of related lectures, talks and seminars during the Summer), is "Memory Burns", curated by the French philosopher and art historian Georges Didi-Huberman, and featuring the work of Aby Warburg, Harun Farocki, Pascal Convert and Arno Gisinger. Along with the video art non-profit Video Bureau, this should be a research-focused space to keep an eye on in Beijing.
Back in 798, Faurschou Foundation is showing "Diary of an Empty City" by the irrepressible painter Liu Xiaodong. The works here depict scenes in the lives of four young Mongolians in Ordos, an artificially instigated city in Inner Mongolia which remains largely empty, while the documentary seeks to further elucidate the situation there and for them.
UCCA's retrospective of the career of David Diao opened on the 18th of September, occupying the galleries near a lively show by Thai artist Korakrit Arunanondchai. Diao's work is self-reflexive, often addressing itself directly to its influencers—other artists or market forces—and pursuing stories and dynamics in artistic history. In the piece "40 Years of His Art", for example, he produced a fake invitation to his own retrospective at MoMA in New York, its design copied from an invitation to a Picasso show in 1939 of the same name.
Following last year's "Ground" in which a cow ploughed up and down a huge shallow platform filled with earth in the middle of the gallery, "Oblivion" is an exhibition of recent work by Xiao Yu at Pace Beijing. The theme of the current show is "consumption", about which we are promised not moral judgements, but a "conscious personal response" from this mature artist. At Pace's younger-sibling space Beijing Commune, Shanghai artist Lu Yang (fresh from participating in the China Pavilion at this year's Venice Biennale) has a new exhibition called "Delusional Mandala." Expect animation, gaming culture references, neuroscience, religion and ideology.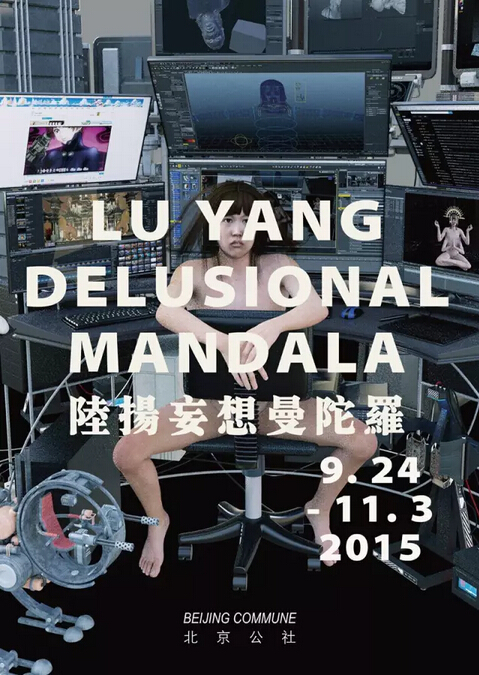 Prominent animation artist Wu Junyong's show "Portrait of Light" is at the Hive Center, featuring a span of his carnivalesque pieces with their folkloric silhouette figures. Lastly, alongside the opening last week of a grand Royal Academy retrospective in London, an eponymous solo by Ai Weiwei continues at Galeria Continua until December – the longest-running of his recent rash of shows in Beijing.