Far from the Madding Crowds
This time of year the glossies—both those locally published and those running special features on Hong Kong in time for Art Basel—publish articles on where to be seen, where to mingle with art power players, and generally where to consume alongside dealers, collectors, curators, and, one might hope, the occasional artist. Hong Kong certainly claims an embarrassment of riches when it comes to fashionable places to spend time and money, and many such bars and shops have earned reputations for genuinely supporting intellectual gatherings of the creative-minded. But all this begs the question: where can you go to avoid the art crowd in Hong Kong, particularly when neighborhoods like Central and Wanchai can seem overrun with visiting luminaries during the month of May?
Start off the beaten track. The Burger Collection has teamed up with 1a Space in To Kwa Wan for the exhibition "I Think it Rains," drawing visitors to what must be the first worthwhile project in that neighborhood in years. You're already so far from any MTR station that you're liable arrive and depart by taxi from the front gate. But stay awhile—take a short walk past the old Kai Tak airport to Kowloon City, a charming low-rise district known for its Thai and Chiu Chow food, as well as an excellent wet market. You'll also find what's probably the best local around at the Aero Pub (43 Sa Po Rd.). Situated just across the street from a budget-luxury hotel catering to mainland tourists, the bar does good pints and fried food, has two or three different vintage Cantonese films playing on various televisions, and has a karaoke system shared across the room.
If a similar urge for seediness and singing were to arise closer to downtown, you would be well served to make your way up a few of the stairwells in the decrepit buildings behind the garment stalls on Li Yuen Street West just steps from the center of Central. These mixed-use buildings are populated by affordable karaoke-cum-disco establishments with a DIY ethic catering primarily to the Filipino community. A bit of exploration pays off here, but it never hurts to start at Lenny's Lizard Lounge. If the scene is appealing, it reaches its apotheosis at a certain club in Wanchai where domestic helpers are known to gather for some dancing and clean fun on Sunday afternoons. (Note that it is a different scene entirely on weekend nights.)
For fun that might be considered less clean, it is surprising that the legendary late night Macau helicopter run has not yet made it into the pantheon of Hong Kong art fair activities. The casinos will always be disappointing with their early morning lighting and free milk tea carts, but nothing is quite as fulfilling as a hearty Macanese meal at Dom Galo (260 Avenida Sir Anders Ljungstedt) followed by a visit to the only proper strip club in the Pearl River Delta, Playmates (Hotel Guia, 1-5 Estrada do Engenheiro Trigo). While the clean and casual stripping on the ground floor is professional and decorous, it is a rather different scene on the basement level.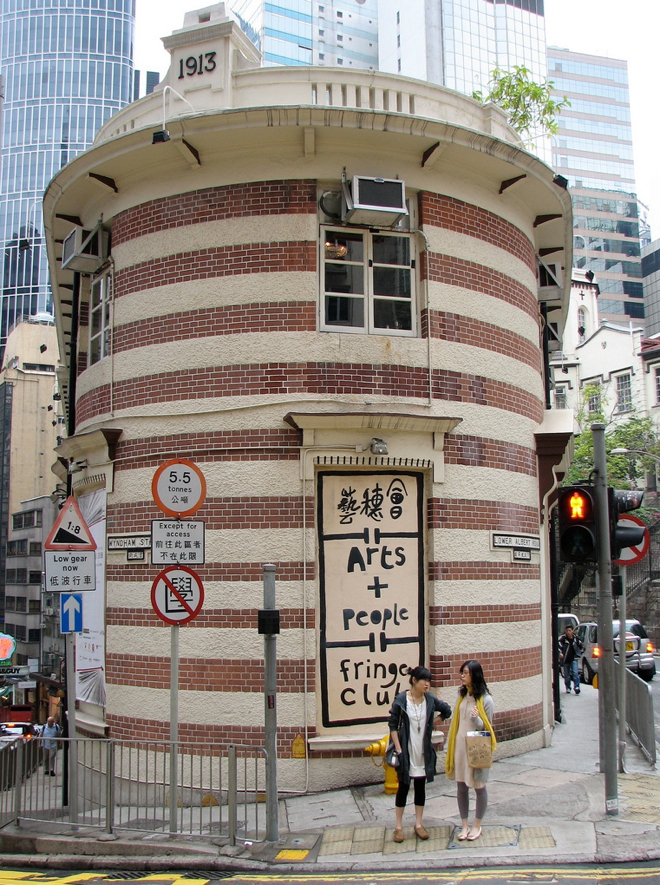 On the early morning ferry back from Macau you will pass by Sea Ranch, a failed development on preserved parkland on the south shore of Lantau Island. Once positioned as luxury getaways, the massive apartments now go for what pass as incredibly affordable rental rates—comparatively, of course. HK$5000 a month gets you more than 1000 square feet, a sea view, and a private beach. However, there is no supermarket or convenience store, the fitness and recreation facilities closed years ago, the only internet is via mobile provider, and there is no road access; to reach the private pier you must first take a ferry from Central to the outlying island Cheung Chau, then wait for a regular launch further on to the Ranch. A strange suburban echo of Ballard's dystopian Highrise, the community may do well with a conversion to an isolated artist village.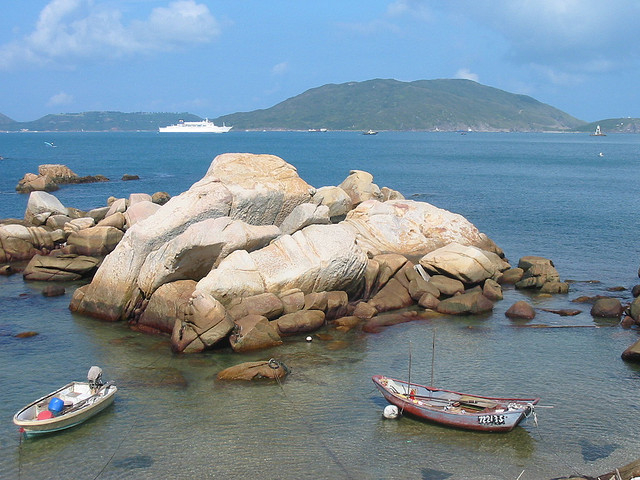 More practically, the weather in Hong Kong typically happens to be bearable in late May, and nary an art fair goes by without an excursion to one of the beaches on the south side of the island. To avoid the art world, however, you have to go a little bit further, past the predictable hangouts of South Bay and Middle Bay. Push all the way to the eastern fringe, to the twin gems of Big Wave Bay and Shek O just a stone's throw from the art community up the coast in Chai Wan. When you arrive at Shek O, ignore the admittedly beautiful but typically crowded main beach off of the parking lot and wind your way through the village to Ben's Back Beach Bar (273 Shek O Village). This delightful cluster of tables overlooks a rather dirty stretch of sand with a stunning view into the South China Sea, and serves up some of the most affordable and coldest beers around.One of the other great places to get a cheap drink on Hong Kong Island is, surprisingly, right in Central. The Foreign Correspondents' Club (2 Lower Albert Rd.) offers precisely the ambience one would expect from a cosmopolitan colonial institution; positioned directly above Adrian Wong's art bar installation for the Absolut Art Bureau, Wun Dun, the FCC might provide a welcome respite from the art crowd. Its basement jazz club also hosts a generally empty pool table, a rarity indeed.
But sometimes a healthier scene is required. Situated on a short stretch of road just a few flights of stairs away from either the Asia Society (which hosts some art party or another every day of May) or the Star Street Precinct (which claims its share of art scene watering holes) one finds the Bowen Road Tennis Courts (2B Bowen Dr.). These underutilized courts provide stunning views of both the Central skyline and the residences of the Peak, not to mention a breezy and bright location to hit a few balls away from the madding crowd. Let it be said, however, that the changing rooms could do with the addition of a shower or two.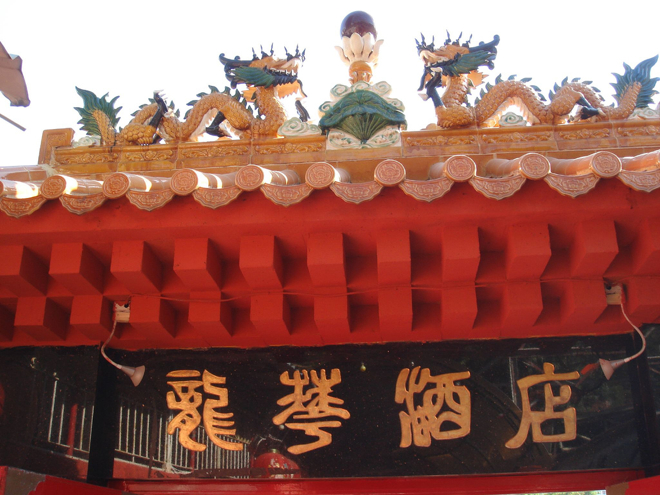 As a final parting note, it should go without saying that Hong Kong is the kind of place where people are very particular about what kind of pigeons they eat. (Yes, the proper English description should be squab, but menus generally prefer the earthier, more muscular term.) Most of the art world probably consumes its pigeon at the outdoor restaurants abutting the once-thriving studio community of Fotan in the New Territories, and visitors with studio visits on the agenda will assuredly end up here for a meal or two. To get away from the scene, however, embrace the kitsch of the Lung Wah Hotel (22 Ha Wo Che Chuen), its roving musicians and crispy pigeons. Probably the best-lit signage south of the Shenzhen River, you won't miss it from the highway. Alternatively, check out the semi-authentic Indonesian restaurant Shatin Inn (7.5 mile signpost, Tai Po Rd.), an al fresco satay shack similarly positioned in the hills of the New Territories.