当真/REAL-LY/本当に Photography Exhibition
[Press Release]
Artists: Cao Youtao, Chang He, Chen Xiaofeng, Chen Yifeng, Daniele
Mattioli, Coca Dai, Dai Mouyu, Dai Wei, JPG, Gu Zheng, James Bollen,
Jiang Qinggong, Colourphilosophy, Lin Lu, Lu Yuanmin, Luo Yongjin,
Maleonn, Jay Miao, Monica Dematte, bzjonn, Shen Yi, Wang Yaodong,
Ray Hsiao, Xu Haifeng, Yan Yibo, Boat Zhang, Justine Zheng, Zhou Ming,
Zhu Feng, Zhu Hao
Hosted by Ray Art Center
Supported by RIMC
Opening: May 25th, 2014, 16:00
Duration: May 25th – July 27th, 2014, 11:00-17:00  (Every Tuesday - Saturday, except national holidays)
Address: Room 182, Block 5A, No. 128  Creative LOFT, HuaYuan Rd. Shanghai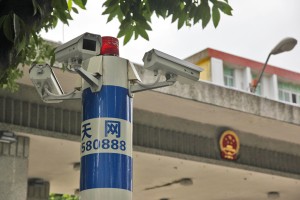 For over six years, the Ray Art Center (RAC) has worked on RaySights, a website
dedicated to writings on photography, and has organized various educational events,
such as the RayChat series. RaySights now houses hundreds of writings on
photography as well as translations, which focus on the work of influential
photographers and emerging photo-based artists from China and overseas, the history
and theories of photography, and in-depth coverage of photography events and
phenomena. It enjoys an extensive readership and has received much critical acclaim.
The RAC has also organized more than one hundred free educational events, attended
by enthusiasts and laymen alike. Today, RAC now has its own 30m2 RaySpace.
Although small, this serves as a case-study platform for exhibiting the latest projects and alternative practices of photographers and artists. It will also serve as an occasional showroom for research work produced by RAC.
As the first exhibition to be showcased in RaySpace, '当真/REAL-LY/本当に' has
invited thirty individuals coming from or previously active on Shanghai's
photography scene. These practitioners share diverse professional backgrounds,
including photographers working in the media, advertising industry or art spheres, a
visual editor from a newspaper, PR creatives, curators, critics and academics. Over
the last six years, they have lent their support to the Ray Art Center in various ways.
Whether organizing and participating in events, or simply giving us a friendly phone
call, they have all aided and encouraged this small non-profit organization in its
research and promotion of photography in the public sphere. For this first exhibition,
we haven't chosen any particular 'academic' theme or format for participating works.
Instead, we've invited each contributor to submit an 'atypical' photograph of theirs.
These photographs will be mounted in a simple arrangement, making use of the
center's limited wall space; viewers will not even know which author and title
corresponds with which photograph.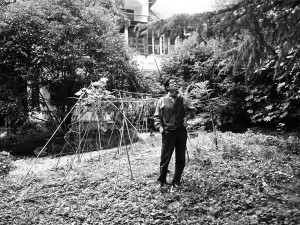 While this curatorial approach may appear rash, it is in fact informed by two
considerations. First, we wish to arrange an informal gathering of friends to celebrate
this turning point in the Centre's history. Secondly, the production and viewing of
images must always deal with the issues of the 'real or unreal.' It is always worth
asking: to what extent and in what manner or context can images represent the real?
Will and should viewers consider images to be real? How could we discover the real
mechanisms of the power of society through investigating the production, circulation
and viewing of images? These are all issues at the core of image studies, something
to which RAC devotes itself. Therefore, if we look beyond the surface of what seems
like an informal exhibition composed of atypical photographs, we see a continuation
of the Center's earnest approach of the last six years; in these fragmented, inspirational pictures, we can still perceive real glimpses of reality and mental
presence.