About Mulan River | Folating Earth
[Press Release]
Floating earth refers to the soil on the surface of the earth. It's the closest to our footsteps and therefore the most likely to be spoiled. Mulan River丨Floating Earth features a semi-enclosed space divided by irregularly-shaped wooden boards. The space is sustained by several wood beams, and a video featuring rain season is projected from the ceiling. It's a site deprived of any specific cultural identity or regional implication. It's a temporary room, floating and teeming with uncertainties, just like the floating earth of which there is no end of story. The footprint of each of the passers-by indicates a brand new beginning.
Mother River always plays a unique role in our mind. Mulan River is the mother river of Putian, Fujian Province, the artists' hometown. It's a river by which they grew up. In the previous editions of Mulan River project, which is an ongoing and long-term research-based art project, a review and writing of the history of a family gradually came into being through the presentation of a variety of detailed elements, such as old family photos, paintings, texts, videos showing traditional folk rituals and installations. By immersing themselves in the interplay between individual and society, traditional local cultures and exotic cultures, artistic creation and art system, they managed to establish the methodology of their own to analyze, reflect and practice.
Mulan River丨Floating Earth is the first edition Chen Yufan and Chen Yujun present after they relocate their studio from Hongzhou to Shanghai, and it's also their first collaboration since they own their independent studios. The considerable population size, information density, cultural breadth and market force of the city of Shanghai dilute, alter and reorganize the inner spirit and appeals of the artists. Within this make-do space, any distinct implications of regional or cultural details and background have been erased. Only an abstract existence is present. Mulan River丨Floating Earth marks an important turning point and a new beginning in the artists' life and practice. From Fujian to Hangzhou, from Hangzhou to Shanghai, and from Shanghai to a broader international stage, their personal migration experience also mirrors the collective experience of a bigger group under the backdrop of globalized culture. The continuous exploration and evolution of Mulan River丨Floating Earth leads to a more sophisticated and succinct expression, casting light on their pondering and reflection on the globalization of cultures in today's context.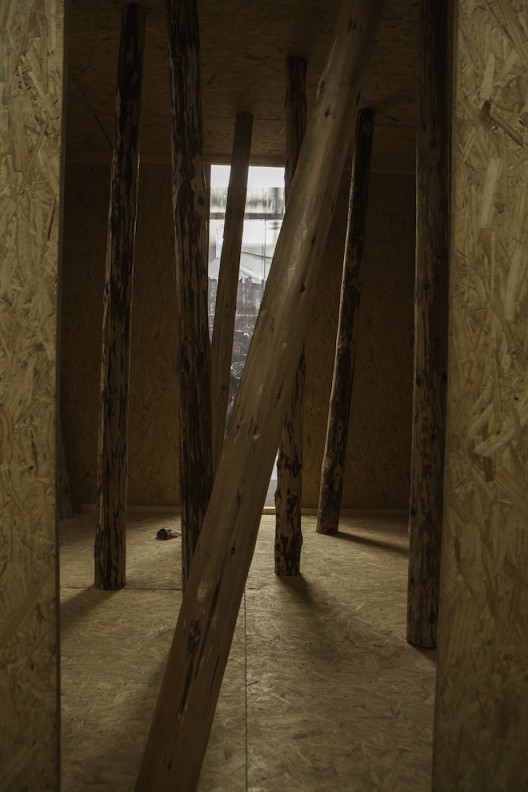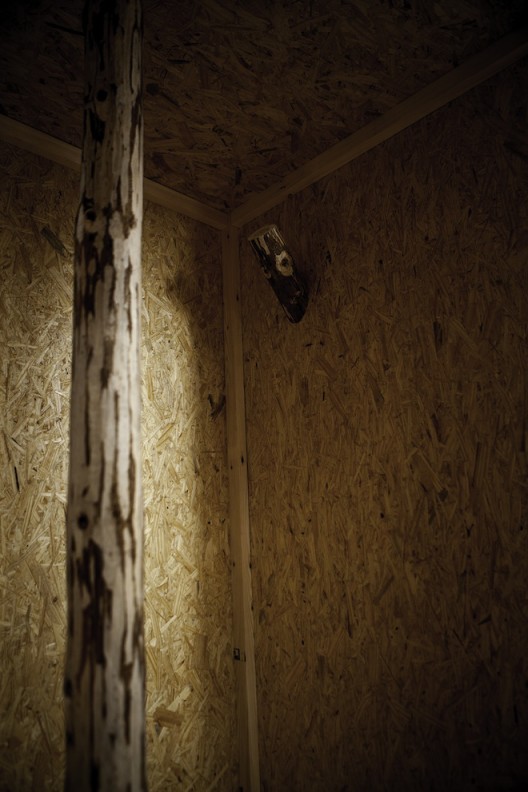 About the Artist
Chen Yufan (b. 1973, Putian, Fujian Province) and Chen Yujun (b. 1976, Putian, Fujian Province) both live and work in Shanghai. The two brothers work both as a collective and separately. Chen Yujun attaches more attention to the interplay between regional culture and personal identity; and Chen Yufan pays more attention to the perception and conversion of the concept of time. Mulan River, a project they initiated in 2007, is a long-term ongoing collaborative research project centering on the mother river in their hometown. With a personal touch, it probes into the particular cultural ambience fostered by a place known as hometown of many overseas Chinese. Mulan River impresses visitors with a strong sense of space. Through the spatial relations that are in flux, the artists endeavor to reveal their insight into the social civilization that is gradually discarded and lost within the constantly changing space and time.
About Curator
Zoe ZHANG Bing
Zoe ZHANG Bing is a Shanghai-based contemporary art curator and critic. She is the fellowship winner of International Visitor Leadship Program 2014 and the speaker of Chinese Contemporary Art after 2008 organized by AsiaLink and the University of Melbourne in 2013. In the same year, upon the invitation of the Department of Culture and Education Section, Consulate General of Germany in Shanghai, Ms. Zhang acted as the curator of the year of the Goethe Open Space and presented the 9m2-Museum. In 2012, She was one of ten curators of the Kuandu Biennale in Taipei and curated Shi Jinsong – Scenes from an Unpredictable Theatre at MOT/ARTS in Taipei. In 2011, she was invited to curate a new Chinese contemporary video art exhibition at the Rennes Video Art Festival in France. In 2010, she worked with DDM Warehouse for the art exhibition Double Act. In 2009, she participated in the charity art project 19 Games initiated by the United Nations Development Program and cooperated with Shanghai Creative Industry Center for the exhibition of Rebirth @ 800 Show. In 2008, Reincarnated Flesh, an exhibition she curated at Art Berlin Contemporary (ABC), was selected as Top 10 Art Exhibitions of the Week voted by media. In 2006, she participated in an international art museum director training program in New York under the support of Getty Foundation, and assumed the office of deputy director of Shanghai Duolun Museum of Modern Art the next year. Ms. Zhang is also a regular contributor to a number of professional publications including Bazaar Art, ArtReview Asia and Hi Art Magazine.
About Consuming Moods
9m2-Museum 2014/2015 is the second cooperation between Goethe Open Space of the Department for Culture and Education, Consulate General of Germany in Shanghai and curator Zoe ZHANG Bing. This year's theme for 9m2-Museum is Consuming Moods, for which three young artists/artist collectives, namely Li Qing, Chen Yufan / Chen Yujun, and Li Liao will be invited to present individual projects from the end of 2014 to the spring of 2015.Consuming Moods alludes to the alternation of hope and despair as well as the cycle of happiness and emptiness. In the consumption era, commodity economy decomposes the traditional family emotion structure and social value system. Consumption is no longer a basic need but a redefinition of self-cognition and social identity. Consumption is an action aiming at gaining psychological appeals like senses of participation, belonging and existence.Consuming Moods are both about time and space. Materials made based on different relations between supply and demand are piled up to create an illusory world of reality. Emotional and spiritual attachment does not come from access to commodities; instead, temporary satisfaction is achieved through imagination of a brand new future world or poetic reminiscence of the past. Consumption becomes a never satisfied desire, a psychogenic addiction and a marketable belief. Raymond Williams pointed out in The County and The City, in the times of consumerism, we are only producers and consumers, and have no material rights in the society except abstract functions. Especially today, human beings are faced with dramatic social changes across the globe. Sociological theories that used to be deemed as the most authoritative and widespread now seem to lose their validness and are unable to serve as reference for us to judge values today. People's life and emotional experience become a self-contained system because of the uniqueness of individual, and continuously improvises while changing and swinging between the two extremes of impotency and omnipotence. This is the absurdity in the consumption era. And it is also the pleasure and desire in the consumption era.
About Organizer
Goethe Open Space
Goethe Open Space is a project of the Department for Culture and Education (DCAE) of the General Consulate of the Federal Republic of Germany in Shanghai. Each year the space will be open to present a half-year art-related project. It aims at providing space for young and emerging artists to present their practice and at the same time stimulating the dialogue between China and Germany in the field of contemporary art. Following The Living Room and Zilch by Ni Youyu, The Indeterminate Boundless by Wang Sishun, Social Meditation – Drift by the Museum of the Unknown and The Screen Generation by aaajiao. Goethe Open Space of the Department for Culture and Education, Consulate General of Germany in Shanghai and curator Zoe ZHANG Bing work together again this year, the theme for 9m2-Museum is Consuming Moods. It will present Blow-up by Li Qing, Mulan River | Floating Earth by Chen Yufan / Chen Yujun, and Xia Jiaying by Li Liao.