Anselm Reyle / September 7 — Octobre 5, 2017 / Brussels
[Press Release]
'Laguna Sunrise' will be Anselm Reyle's fourth solo exhibition with the gallery, celebrating almost a decade of collaboration with the artist.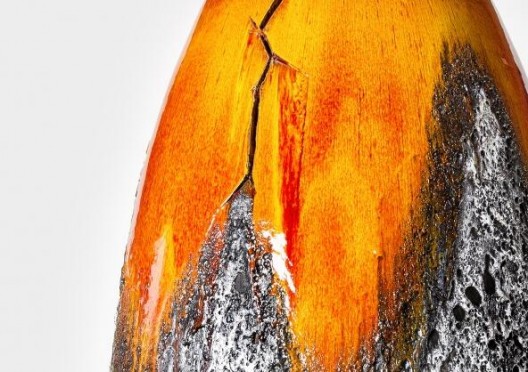 Reyle will present a selection of new ceramics and paintings. The ceramic vases are reminiscent of the style of Fat Lava, a form of glazing developed in West Germany during the 1950s and 1970s and characterized by bold colors and striking glazes.
In the late 1990s, Reyle began producing large-scale abstract paintings, found object sculptures, and installations with radiating neon colors. Exploring unconventional materials such as Mylar foil or mirrors, he expanded upon the prevailing aesthetics of painting and sculpture. Frequently utilizing motifs that have become trademarks of the modernist canon, Reyle reworks them to invest new meaning and context. His recent solo exhibitions include 'Ultracolore', Le Magasin, Grenoble (2014); Deichtorhallen, Hamburg (2012); and 'Anselm Reyle Feat. Franz West', Almine Rech Gallery, Paris (2011).