Art+ Shanghai Gallery - Presents: Over and Above, Above and Beyond: Photography by Nathalie Perakis-Valat
[Press Release]
[Press Release]
Exhibition Duration: January 10 to March 7, 2015
Participating Artist: Nathalie Perakis-Valat
Venue: Art+ Shanghai Gallery
Art+ Shanghai Gallery
191 South Suzhou Road
Huangpu District, Shanghai
Tel: +86 21 6333 7223
Tuesday to Sunday, 10 AM – 7 PM (Closed Monday)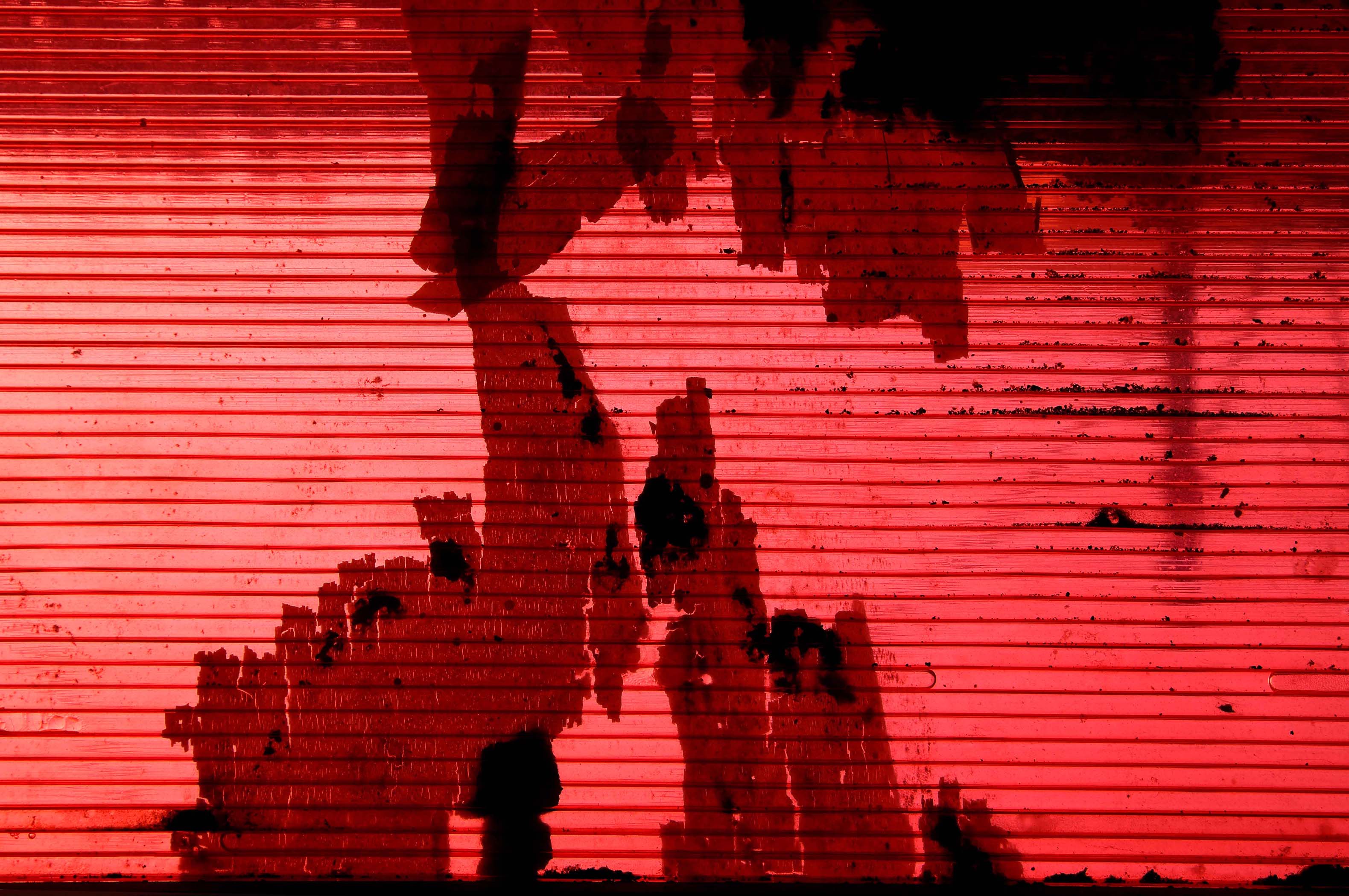 Exhibition Brief
Overhead. Overlooked. When did you last tilt your chin skyward? Do you notice that awning there, sheltering you from the pouring rain or battering sun? What lies above? What lies beyond?
Imperfect and worn, the fabric and plastic awnings of Shanghai's traditional lilong neighborhoods are offered a Whitman-esque sense of quiet dignity, heroism, and beauty at the hands of French photographer Nathalie Perakis-Valat. Art+ Shanghai Gallery's first exhibition of 2015, Over and Above, Above and Beyond: Photography by Nathalie Perakis-Valat, celebrates the unassuming beauty of the everyday through close-up images of awnings displayed alongside texts written by local residents and discarded objects from the neighborhoods. Through abstract-like color and texture, Over and Above, Above and Beyond speaks to the layers of a community, at once a visual and sociological study.
With a raw, natural aesthetic, Nathalie Perakis-Valat's photography emphasizes the variety, strength, and roughness of her subject matter with very little post-production, allowing the awnings to act as synecdoches for the neighborhoods at large. From the historic and established communities of central Xintiandi to the migrant-heavy communities of Hongqiao, Perakis-Valat's close-up images hint at what is beyond, at the sun that beats down and shines through cracks and frays, the winds and rains that torment and crumple, the nearby construction that throws dust in the air, and the lives lived beneath. There is a sense of riddles and inside jokes, of humility and anxiety, of perseverance and steadfastness. As Shanghai's lilongs give way to modern developments, what is lost and what is gained?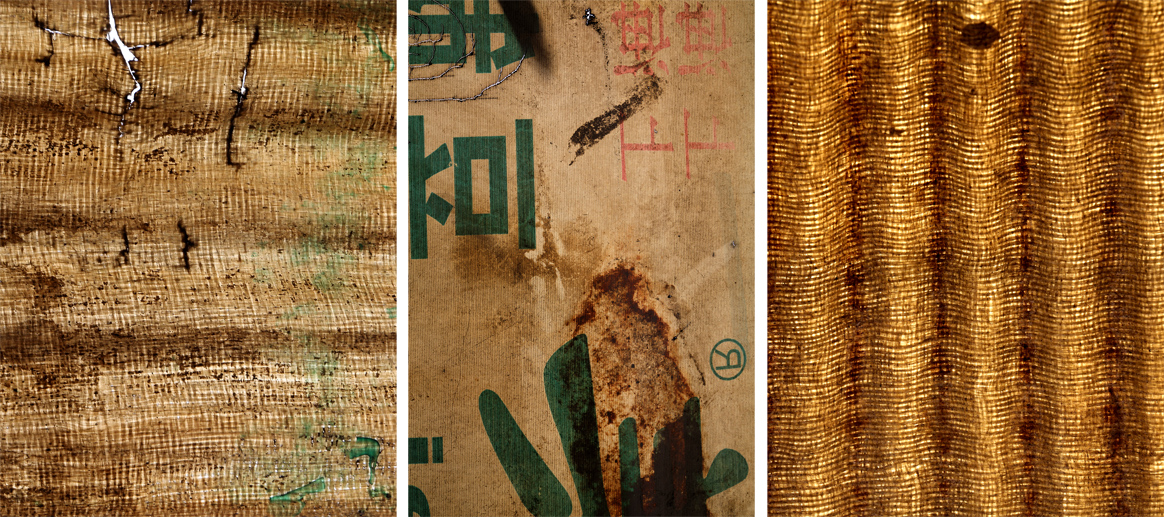 Perakis-Valat gives meaning and beauty to the Shanghai lilongs. At its heart, Over and Above, Above and Beyond is a thoughtful characterization of the neighborhoods through the cracks and colors of the awnings that watch over them like mute spectators. Turn a careful eye above and wonder what stories those awnings could tell. These are the true treasures of Shanghai's lilongs, the modern bits of utilitarian material that clash with the old façades, that go unnoticed yet contain within them the life and history of the city. Over and Above, Above and Beyond offers a sense of place, belonging, and value. Amid the frenetic energy and evolving ramshackle of Shanghai, these awnings stand over and above, hinting at what lies above and beyond.
About the Artist
Nathalie Perakis-Valat, also known by her Chinese name Bei Ling Yue 贝灵悦, was born in 1970 in Paris, France. Trained in business at the HEC Business School in Paris, she is a French photographer who has been based in Shanghai since 2010. Having lived in Brussels, Düsseldorf, Madrid, New York, and now Shanghai, Perakis-Valat is inspired by a desire to capture the lives of the people she encounters, and Shanghai's unique challenges, culture, and personalities. Perakis-Valat's work exposes a dynamism and human dimension to the city, rendering visible what is otherwise invisible. "I try to understand the Chinese people's lives and culture. … Sometimes I manage to chat with the people; I then feel so fulfilled to have been able to share a few moments of their lives."
One of her first works Do You Want a Haircut? was selected and published in January 2012 by the French magazine PHOTO in the Digital Creation category, and in May 2014, her piece Some Days Life is Hard was selected by the International Jury of the Grand Prix Photo Saint Tropez and sold in an auction for the charity La Chaine de l'Espoir. Nathalie Perakis-Valat featured her Shanghai series of photography in the 2013 solo exhibition The Glory and the Dream, held at Art+ Shanghai Gallery. She returns to Art+ Shanghai Gallery in early 2015 with solo exhibition Over and Above, Above and Beyond: Photography by Nathalie Perakis-Valat, marking a departure from her previous works with a more nuanced, reflective tone.
About Art+ Shanghai Gallery
Founded in October 2007 and located along the Suzhou River within walking distance to Shanghai's famous Bund area, Art+ Shanghai Gallery is a dynamic art space dedicated to the exhibition, promotion, and development of Chinese contemporary art. Art+ Shanghai Gallery showcases a range of established and emerging contemporary artists from within China and abroad, stimulating and celebrating the diversity of the sprawling contemporary art scene. In addition to holding group and solo exhibitions, Art+ Shanghai Gallery offers art consultation services, hosts cultural events, and participates in international art fairs.