Beijing Design Week 2013
[Press Release]
News release
Time: 26th September – 3rd October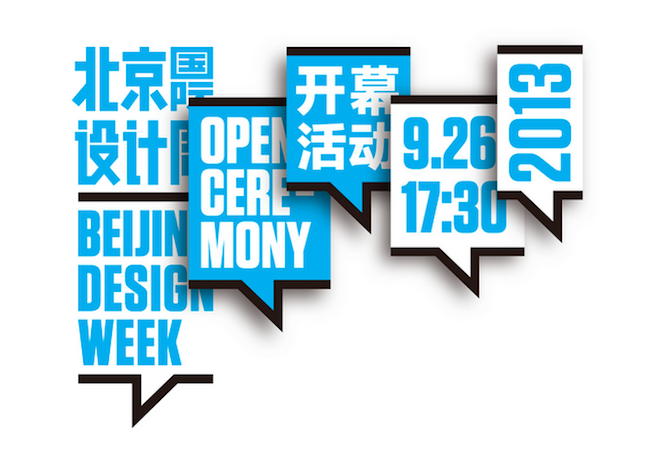 Featuring such themes as constructing design capital, promoting smart city, developing design market, Beijing Design Week 2013 is to be held from 26th September to 3rd October, which has established the important role of Beijing as a design capital in boosting the global network of creative cities. With seven sections, namely the opening ceremony, Beijing Design Awards, Beijing Design Fair, theme exhibitions, Beijing Design Forum, Beijing Design Forum, Guest City and Design Hop, Beijing Design Week is to lead the design trend and China and contribute to design consumption
.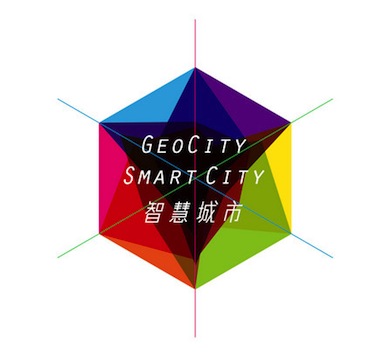 To be held at China Millennium Monument on the evening of 26th September, the opening ceremony has invited famous designers from home and abroad, scholars, government officials etc. It include such parts as "The Road of Design", "Award Ceremony", "Beijing Design Award's medal-inlaying ceremony", "introduction and promotion of the main sections of Beijing Design Week 2013". The opening ceremony aims to strengthen the communication between China and the world, promoting the international role of Chinese design, create opportunities for dialogues and resources sharing, encourage exchange and trading, as well as emphasize the significance of design capital in the construction of smart city and urban development in the world.
Background
Beijing Design Week was initially launched together with International Design Alliance Congress 2009, which was the first to be held in China. It then becomes an annual event since 2011, not only helping to promote the cultural development of Beijing and its construction of "national cultural center" and "world-class city", but also contributing to the Chinese capital's application for the UNESCO title of "design capital", which it earned in 2012. As a platform to present the overall strength of Beijing as a "design capital", Beijing Design Week further establishes itself as a brand and stands as the only internationally recognized, A-level creativity activity in Chinese mainland, which is also included in the "global design map"; in 2013, Beijing Design Week puts much emphasis on "Beijing Design Fair", integrating professional and social resources, supporting the development of design industry as well as Beijing's construction of "design capital" and "smart city".
Time and Location
1. Opening Ceremony
Time: 9.26 17:30-21:00
Venue: The China Millennium Monument.
How to participate: Enter with the invitations More Information
2. Awarding Ceremony
Time: 9.26 16:30-17:00
Venue: The China Millennium Monument.
How to participate: Specified invitation More Information
3. Smart City 2013 — International Design Exhibition
Time: 9.28 – 10.3 (10:00-18:00, last entry 17:00)
10.4 – 10.13 (10:00-17:00, last entry 16:00)
Address: CMoDA Zone A, The China Millennium Monument, No.9A, Fu Xing Road, Haidian District, Beijing More Information
Contact: +86 10 5980 2315
4. Design Forum:
1) 2013 Beijing Design Forum·Wisdom Lights the City
Time: 9.26 14:00-18:00
Venue: Hall No.3, CMoDA, The China Millennium Monument, No.9A, Fu Xing Road, Haidian District, Beijing
How to participate: Enter with the invitations More Information
2) Design Capital (Beijing) Forum
Time: 9.28 9:00-12:00
Venue: Summit Ballroom, Level 3, China World Summit Wing
How to participate: Enter with the invitations More Information
3) Smart City 2013 International Symposium
Time: 9.27 10:00-18:00
Venue: Kino 3, China Millennium Monument Museum of Digital Arts ( CMoDA )
How to participate: Specified invitation More Information
4) BUTSUGAKU Research Institute Japan Forum
Time: 9.27 10:00-17:00
Venue: Yunjie MOMA auditorium, Dangdai MOMA art district
How to participate: Specified invitation More Information
5) China Architecture Design in 21st Century
Time: 9.28 15:00-20:00
Venue: Summit Ballroom, Level 3, China World Summit Wing
How to participate: Specified invitation More Information
6) Grand Ceremony for home design and International design forum
Time: 9.29 14:00-18:00
Venue: Summit Ballroom, Level 3, China World Summit Wing
How to participate: Specified invitation More Information
7) High-end forum for auto industry and industrial design award ceremony
Time: 9.30 9:00-13:00
Venue: Summit Ballroom, Level 3, China World Summit Wing
How to participate: Specified invitation More Information
5. Guest City
Time: 9.26 – 10.26
Venue: Capital Museum/Beijing Temple of Confucius & Imperial College Museum/CMoDA/751D·PARK/Dashilar
How to participate: Do not require tickets or reservation More Information
Rubber Duck Beijing
Time: 9.6 – 9.23 Venue: Beijing Garden Expo Admission: RMB100
Time: 9.26 – 10.26 Venue: The Summer Palace Admission: RMB30
6. Beijing Design Fair
Time: 9.26-10.3
Venue: Beijing's International Trade Cente/Solana/Dangdai MOMA/INDIGO/JOY CITY Chaoyang/Jinbao Place/Financial Street Shopping Center
How to participate: Do not require tickets or reservation More Information
7.Design Hop
Time: 9.26-10.3
Venue: Throughout Beijing
How to participate: Most of the activities do not require tickets or reservation