Boxes Art Space – Trace in the Hidden Silence – Shenzhen
Curator : Hu Bin
Special support : Xia Jifeng
Before the opening of the exhibition,we will hold a small art seminar between the artists and the curator, welcome to attend.
Seminar time:14: 00-15:30, June 17, 2017
Seminar address : The Research Institue of Abstract Art and Creativity, Sun Yat-sen Art and Culture Research Center of Innovation and Development, Building 11 Lan Ying Fang, OCT Harbor Shopping Center, East 8 Baishi Road, Nanshan District, Shenzhen
Opening Time : 16: 00, June 17, 2017
Exhibition Time : June 17, 2017 to August 25 , 2017 ,Tuesday to Sunday 10:00-22:00
Address : Boxes Art Space, Building 11 Lan Ying Fang, OCT Harbor Shopping Center, East 8 Baishi Road, Nanshan District, Shenzhen
Artists:
Bao Xiaowei, Deng Yuejun, Feng Lin, Hu Jiayi, Hu yinping, Li Linlin, Li Nu, Liang Ban, Liao Fei, Lin Ruixiang, Ma Jianfeng, Ma Wenting, Wan Duoyun, Sara Tse, Yang Mushi, Yibendao Committee, Yu Aijun, Zhong Jialing, Zong Ning
Organizer : Boxes Art Space of OCT Harbour
Coordinator : Curating Group of Oil Paintin­­g Department of GAFA
Consultant : Institute of Art and Cultural Innovation Research and Development, Sun Yat-sen University
Co-organizer : Hive Center for Contemporary Art, Ritz ART ( Shenzhen ) Co.,Itd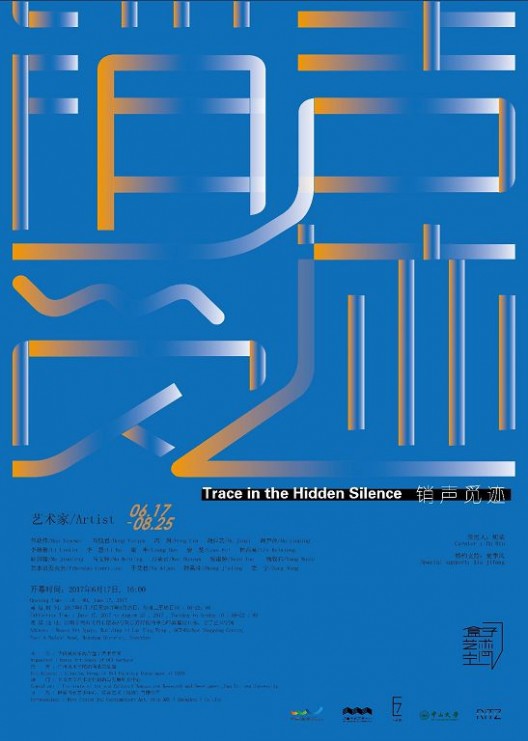 The exhibition preface
This is a world that is becoming increasingly clamorous and landscape-like. Our senses are constantly filled by all kinds of noises and sensational gestures. By contrast, some voices and actions have been screened from the public's attention; perhaps these voices and traces have been overshadowed by the public's uproar.
With large variety of luxurious products available, this is a bustling high-end shopping mall in an emerging city. This is also our exhibition space. It might not be the "white box" that would offer the sense of ceremony to the artworks that are displayed here; it is quite simply a public space for daily shopping. Through mobile glass boxes, the exhibition penetrates this clamorous space. Even though they might appear to be display windows inside a shopping mall, yet in reality they are more like "isolated islands" inside a shopping landscape.
Nowadays it is no longer a novelty to host an exhibition in any given space, the site-specific nature of an exhibition has been weakened. When we were dealing with public space in the past, we used to make adjustment and tried to generate interactions with our milieu. This time, however, we decide to take a totally different approach and focus on those whose voices are not being heard and are hidden somewhere in the middle. These include the looming presence of peculiar body shapes, physical act which is too shy to utter, the absurd consciousness hidden inside the mind, unreachable mythology, untouchable history, content filtered by online media, the rebirth of fragmented memory, the delicacy merged into the dust, the hopeless internal struggle, the sustained pain, the feeble graphic presentation, the ambiguous properties of matter, the forever-postponed "grand entrance", the serious "non-sense"…… The exhibition will strive to capture certain traces of how society works and our physical perception in order to evoke certain perceptions that have been heavily intervened by all kinds of hegemony in words.
This kind of presentation should create a sharp contrast with the vibrant public space and the fashionable shopping mall. Meanwhile, we would also hope to utilize this kind of endoscopic experience to respond to the contemporary society and the art scene.
By Hu Bin