TKG+ Projects|Brothers: Tadasu Takamine Solo Exhibition
[Press Release]
TKG+ Projects is pleased to present Brothers: Tadasu Takamine Solo Exhibition, curated by Mio Iwakiri. Takamine's first-ever exhibition in Taiwan, Brothers comprises a light and sound installation Brothers-Synesthesia with a photography series that acts as a preamble, as well as his important video installation God Bless America (2002).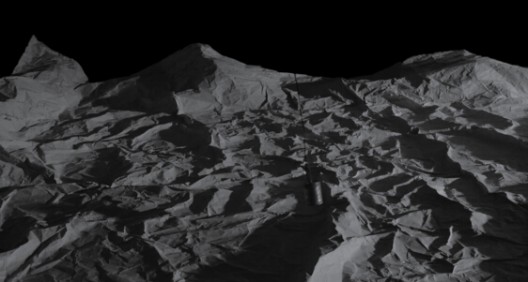 Since the 1990s up until now, Takamine has been one of the most active artists in Japan. Distinguished by collaboration and interdisciplinarity, Takamine 's diverse body of work — from sculpture to performance art, from single-channel video to large-scale multimedia installation and theater design — defies categorization. He questions common sense and probes ethics, at the same time pondering aesthetics in his investigation of the current social fabric. Visual effects and asethetics are equally important to him as he strives to broaden the horizons of contemporary art. After the 311 Earthquake and Fukushima nuclear disaster in 2011, Takamine has been focused on portraying the Japanese collective subconscious in his work that is both steeped in critique and keen in observation. The inherent mystery and power of life has been the focal point in his recent body of work, as well as the theme of the current solo exhibition.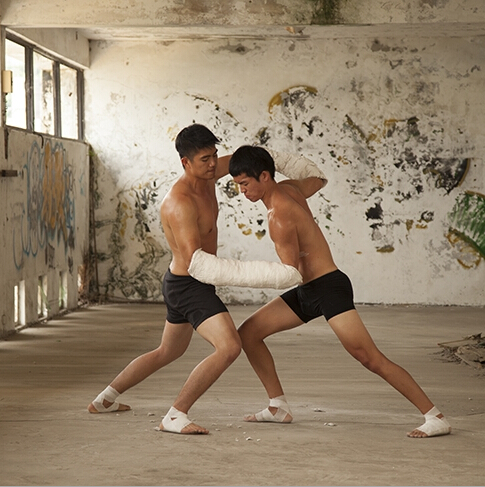 Brothers-Synesthesia, the centerpiece of the exhibition is an extension of Bumps on the Earth (2015), which debuted at the Kyoto Municipal Museum of Art for Parasophia, Kyoto International Festival of Contemporary Culture. Three luminous spheres that glint in synchronization with music, suspended above simulated seafloor, rotate repeatedly in identical circles at the same speed. In the climax, dreamy music permeates the space lit up by sodium-vapor lamps. Through the dramatic change in lighting, the artist evokes an illusion of a rising temperature while finessing viewers' emotions.
Takamine's circling light series illustrates an interconnected system. The circling light source for him embodies aether, or an organism with boundless expressions. The combination of sounds in the installation represents complex emotions. For the exhibition at TKG+ Projects, the artist re-envisions the piece with diminished lighting, conjuring a version of Bumps on the Earth (2015) that is more simple and direct.
The exhibition title Brothers not only refers to the two light sources in the installation, but is also one of the themes in Takamine's photography work that debuts at this exhibition, resonating with the installation. Video work God Bless America (2002), which showed at the 2003 Venice Biennale, is on view as well.
Tadasu Takamine was a visiting professor at the Department of New Media Art, Taipei National University of the Arts between 2015 and 2016. During this time he continued to explore a similar concept to his work Japan Syndrome (2014), which was made after the 311 Fukushima nuclear disaster. In light of the food safety issue in Taiwan, the artist collaborated with students on a work titled Taiwan Syndrome: Food Safety, which is expected to debut at Discordant Harmony, a group exhibition at the Kuandu Museum of Fine Arts in Taipei from July 22 to September 18. As the four months of teaching allows Takamine to approach the two exhibitions in different ways, Brothers: Tadasu Takamine Solo Exhibition can be viewed as a form of site-specific art the artist creates for Taiwan today, inviting viewers on a journey through the mind of the artist. (Text by Mio Iwakiri)