CAI ZEBIN
'The Defense'
Capsule Shanghai
[Press Release]
Capsule Shanghai is honored to announce The Defense, the first solo exhibition of Cai Zebin's artwork in Shanghai, curated by Yang Zi. From March 17th to April 26th, the gallery will show a group of paintings and sculptures realized in the past two years.
The title of the show is taken from renowned Russian-American writer Vladamir Nabokov's novel of the same name, which depicts the life – outwardly uneventful, but turbulent at its core – of a professional chess player. Like Nabokov's hero, Cai Zebin conceals enormous amounts of meditation, artistic practice, and painterly detail within relatively simple creative forms. It is only through a steady, meticulous process of "decryption" that viewers can discover, and appreciate these details.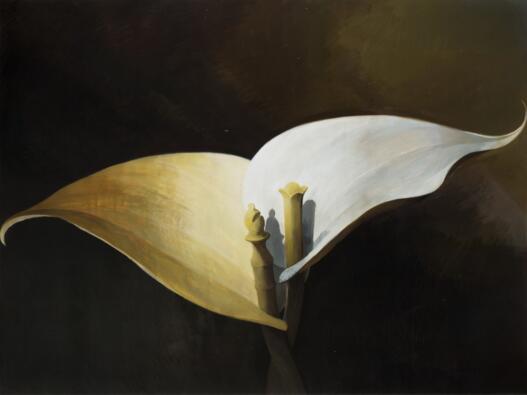 Chess pieces of every variety are scattered throughout the exhibition, serving as visual "clues." Cleverly arranged in different settings, they form balances or contrasts with brushstrokes, textures, colors, and other compositional elements. Cai's paintings, consciously or unconsciously, evoke moments in art history that are both unforgettable and difficult to pin down: from the American Regionalist strain of realism to Gothic art, from the creations of Early Renaissance masters to the later work of the Impressionists. The artist "disguises" his paintings behind surfaces that seem devoid of immediate meaning, thus distancing them from art that is pleasing at first glance, but lacks substance in reality.
This will be the first exhibition in which Cai Zebin's sculptures are shown. The sculptures accentuate the tactile aspect of the paintings, and are modelled on the figures therein. Together, the paintings and the sculptures form an organic relationship.