Calligraphy by 19 Contemporary Artists
[Press Release]
Press release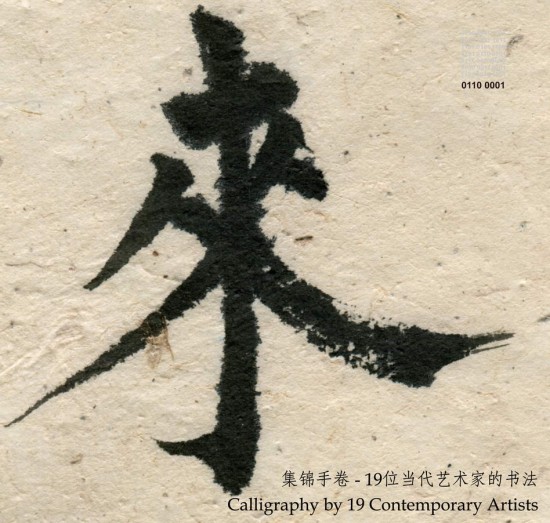 Calligraphy by 19 Contemporary Artists
Curator: Zhang Li
Artists: Ai Guo, Chen Liangjie, Chen Xiaoyun, Chen Wenbo, Lin Jia, Feng Xiaoguang, He Chi, Nie Mu, Jiang Zhi, Mao Yan, BIRDHEAD, Tian Tian, Wang Jinsong, Wang Xingwei, Wang Yin, Xie Nanxing, Yang Jinsong, Zhan Yingxiang, Zhuang Hui

Opening: Sep 28, Sat, 2013, 3pm – 6pm
Duration: Sep 28–Oct 20, 2013, 11am–6pm

From calligraphy evolved laws and rules for formative arts or visual arts, and it went hand in hand with Chinese characters that are considered a time-honored and vigorous fruit of the Chinese civilization. What is amazing and thought-provoking is that a number of contemporary artists who are engaged in painting, photography, installation, or video are practicing calligraphy as amateurs, in which calligraphy becomes a medium for self-adjustment and self-discipline. This exhibition includes calligraphic works by nineteen contemporary artists. It aims to focus on the free state of calligraphy not as art products, so that the audience can share the artist's pure and individual mind. There must be significant relationship between these calligraphic works and the quality and import these artists show in the context of contemporary art. Several contemporary artworks with calligraphy as medium are also on display, serving as a clue to the background of contemporary art.