Chang Jinchao: Not Actually an Exit
[Press Release]
Yell Space is pleased to announce Chang Jinchao's solo exhibition, "Not Actually An Exit", from September 23rd , 2017 to November 30th , 2017. The exhibition will present an inner world constructed by Chang Jinchao with various media like painting, animation, sculpture and so forth.
For Chang Jinchao, painting is an indispensable part of his life, furthermore it is a result of his daily thoughts, a weapon to resist the humdrum. If the life can be divided into reality and devildom, Chang Jinchao is tend to believe the language of painting is more real in the impractical world, and this is exactly the realistic part that a creator can master.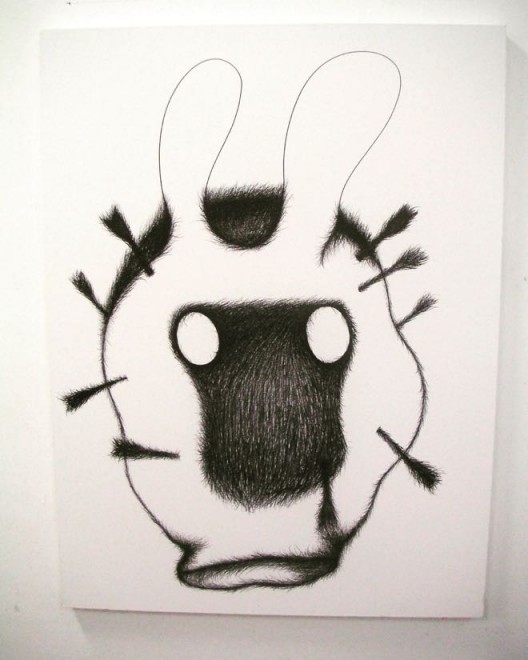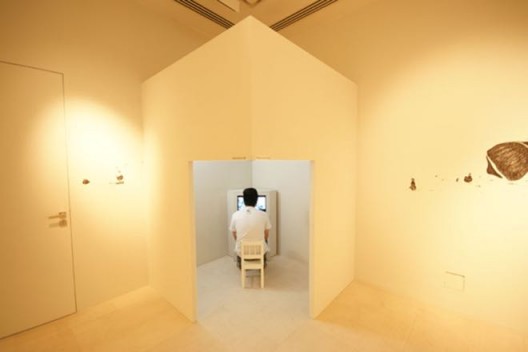 「Long lasting creation is a resistance to boredness of our lives. While facing a unsolvable inanition of the inner world, even after it gets filled temporarily, we would be pleased merely for a short while. It may even be followed with a bad consequence. Artistic creation is a language through which I find an exit to record my memory and thoughts, to find, to face, to resist, to devour and to achieve distorted value. Thus I will become the self that is unrelated with the outer world, or the self with brand-new relations to the outer world」- Chang Jinchao
Chang Jinchao's creation is always about his intimate world, and presented with symbolically charged language. In his opinion, there remains an allowable space in the inner world for a person, within this world we kept our emotions and personalities. Each emotion and personality requires new space. Thus the pursuit for the fresh and unknown becomes the protagonist again. After being through the journey before we get lost, we transform most of our emotions and characteristics to new shapes and languages. These then turn out to be the symbols of past emotions. Between the moment for us to get rid of and to rely on it, these symbols repeatedly recombines, links, and leaves. It is the fear when we face something to be lost.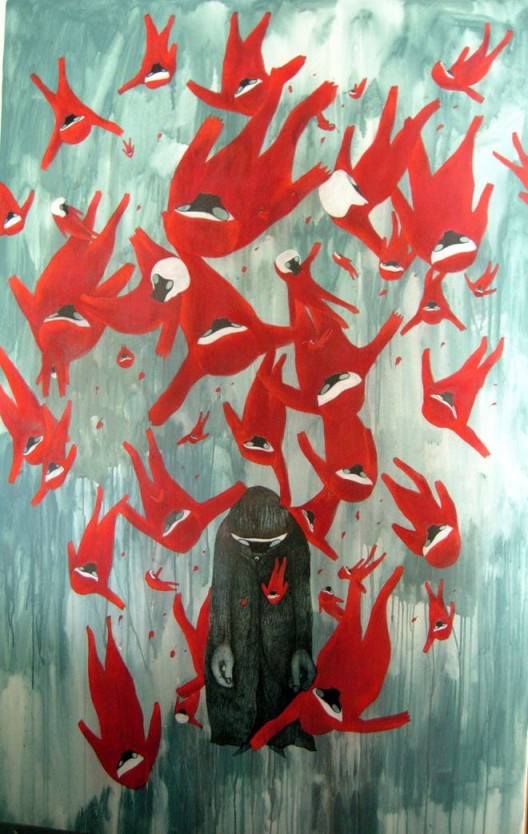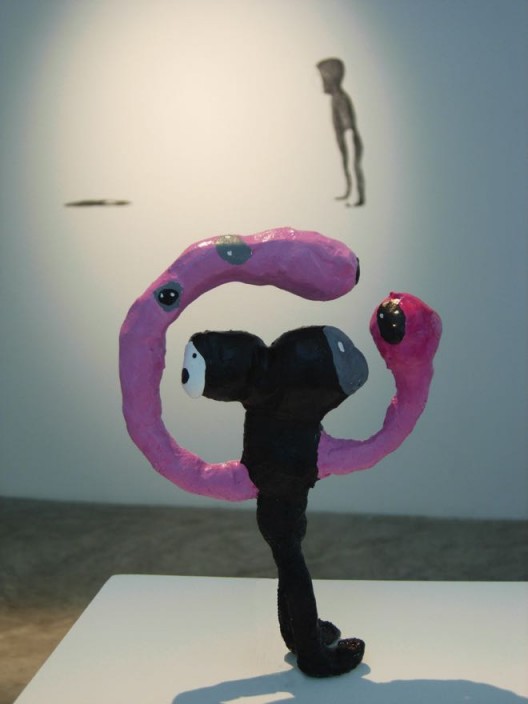 「Am I so important? How much fear do I suffer when I face myself? What does the fear look like? Is it what I am long for when there is something hard to overcome while facing fear. What else can I do after finding out the missing consciousness? Repeat it again and again?」- Chang Jinchao
To transform to be a demon is not easy. When we force ourself into the devil world that once we imagine, fear and beyond our control, we firstly get a cup of saccharin beverage from the demon. Our instinctive resistance to sweet flavor is merely zero. When it get inside our body, the pleasure makes us follow orders to take poison from the demon, and an another story begins.
There are different tricks played by each demon, but resulted the same consequence that is to make you to become the demon. To tell a tory is what they are good at, whereas curiosity makes us wallow in their tricks. It is an unfamiliar game mastered by the demon. Each new order make us confusing. The demons in the dark always play their tricks to control the lights, and spirits on the stage. Each eye contact, communication are effective medicine. A new story is another fraud. There is real value within each conscious exchange, and they are considered as substance. We are all eager to become a suasive demon and are always be parallel to them by fulfill the stories of the demons.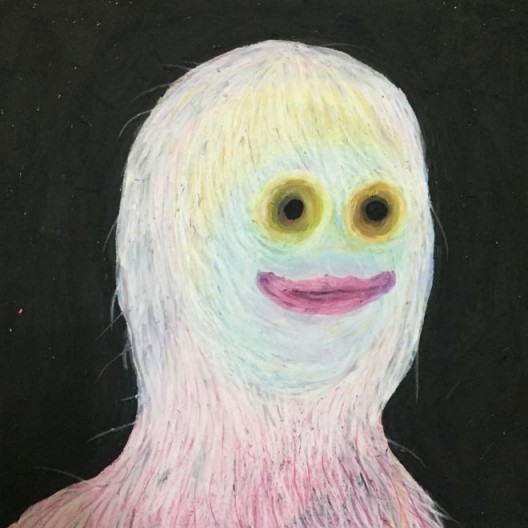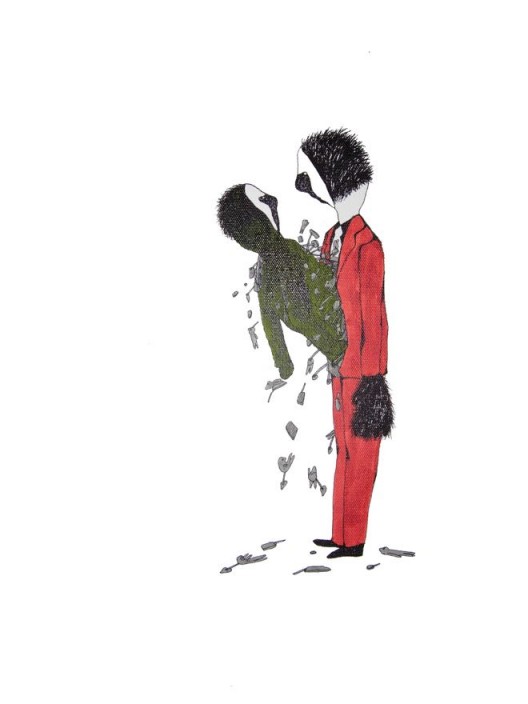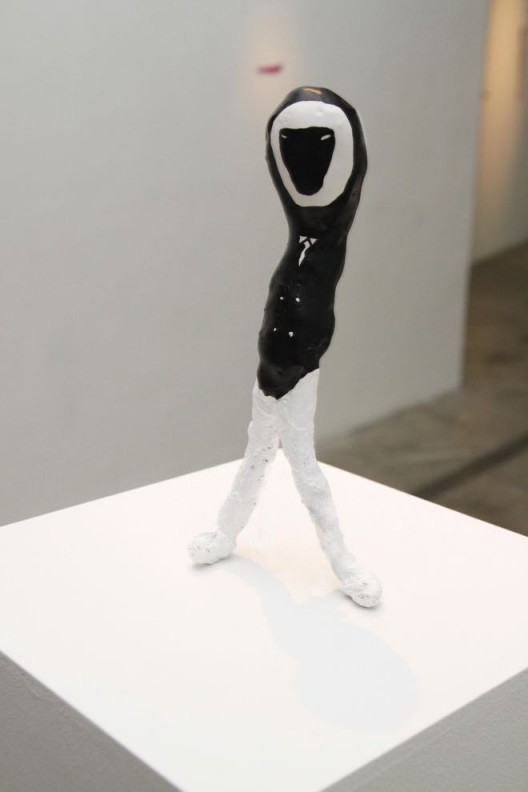 Bio:
Chang Jinchao graduated from Lasalle College of the Arts with a Masters in Fine Art, where he had previously received a Bachelor of Printmaking and a Diploma in Jewellery. Based on drawings and most recently embodied in sculptures, his works have evolved into animation and mural installation.
Jinchao evokes the literary works of the Czech Writer, Franz Kafka and Japanese novelist, Haruki Murakami, resonating with his personal experience of displacement and ennui of living in a city. As city inhabitants, the condition of being subjected to an abundance of sensorial images from television, propaganda and films is called ' spectacle'. The world it creates is one of mere appearance in which messages are communicated often without questioning; and the identities of people are driven by their material desires. This brings the notion of self under scrutiny. Jinchao' s previous works are known for an incessant portrayal of his alter ego depicted as an anonymous toothy and suited man and the emergence of a multiplicity of selves.
As a young artist, his works have been presented at exhibitions including Cut/ Log Contemporary Art fair in Paris, Institute of Contemporary arts in Singapore, The Esplanade, Wheelock Gallery in Singapore, Istanbul contemporary art fair, Beijing Artnow Gallery and M50 in Shanghai.