Chen Qiulin
Another Day
A Thousand Plateaus Art Space
[Press Release]
AThousand Plateaus Art Space will present the artist Chen Qiulin's solo exhibition "Another Day" on Oct 27th, 2018. "Another Day" is a project completed by Chen Qiulin from 2014 to 2016, which includes video, installation and photography. The project comes from the artist's observation of women's lives in remote mountainous areas in southeastern Guizhou province. "Another Day" is not an idea of 24 hours in a general sense; it's meant to describe the state of repetition. In order to create "Another Day," the artist goes deep into the villages of the Dong ethic group in southwestern China, where everything appears as something idyllic, almost isolated, in contrast to the hustle and bustle of the city. And the calm of the day after the day seemed to make the time frozen, and it is frightening. In China, women living in remote villages are not just far from modern urban life, their behaviors and even thoughts are also subject to local customs handed down from generation to generation. The most typical scenario is that they cannot enjoy equal status with men in family life. The "bed" is the only private and free space for women living in the mountains. Therefore, in "Another Day", the bed appears in the installation, video and photography as the main subject matter to feature the local women, which have become the portrayal of indigenous women's daily life.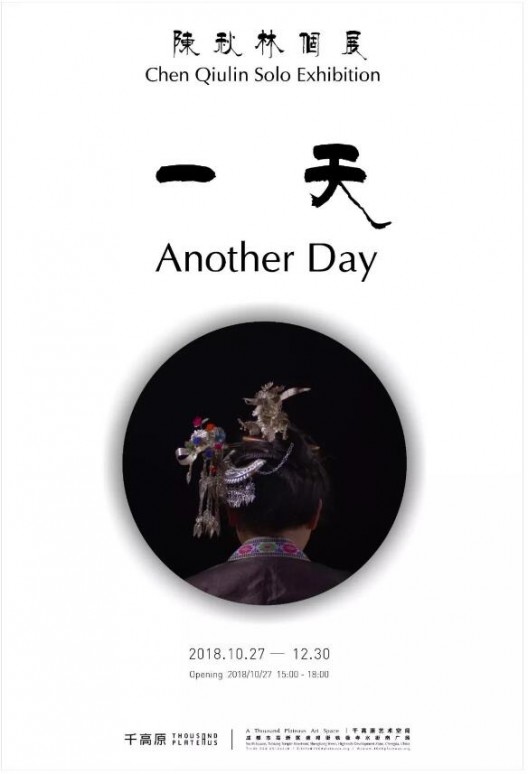 Chen Qiulin puts her delicate observation and experience into her work. She discovered the women's unsophisticated nature and awe for traditional norms on this land, and all these characteristics are endowed to them in the videos, which let the women like the orchids wandering in the streets. Qiulin uses the occult scenes to show the things that have been left by the modern civilization environment, also the old tradition that has been marginalized but hardly to be abandoned. Through the combination of video, photography, installation and other media, the exhibition presents the observation and reflection on the life of women from the Dong ethnic group — the enclosed environment formed women's silent character. The monotonous life state is not destined, but has become a kind of inevitable fate.
Chen Qiulin uses a restrained and plain way of creation to respond to the idiomatic artistic language "Spectacle" in global contemporary art when it comes to the social, historical, and identity problems. This comes from her respect for individual life: Any individual should not be a tool to speak of identity, but should be recognized and represented as itself.