Cui Xiuwen and Wu Yuren-Klein Sun Gallery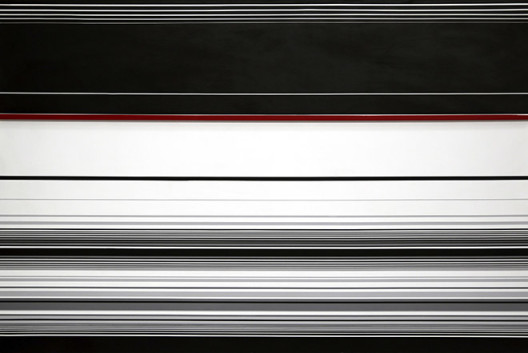 Klein Sun Gallery is pleased to announce On Parole, Wu Yuren's first solo exhibition in the United States on view from May 7th through June 27th, 2015.
Exhibited alongside Wu Yuren's renowned series of politically-charged light boxes, stand new bodies of work that include encapsulated tools, expressive acrylic swaths of paint, and sculptures that are as engaging as Wu Yuren's defiant activism.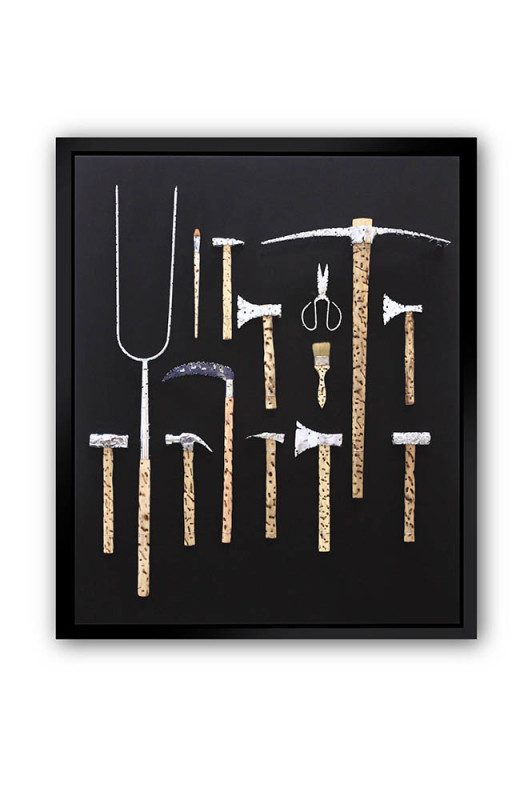 Wu Yuren's iconic series of light boxes entitled, A Sentence, draws inspiration from an ordeal in 2010 that began when Wu led a daring protest against the eviction of artists from a Beijing studio district. For his activism, Wu was physically beaten by police and imprisoned for more than ten months. In this series, Wu utilizes sentences such as, "It is an adventure living in China," and translates each letter into seemingly random and colorful symbols. He then calls attention to the encrypted status of public protest in China by illuminating these symbols through an LED light box.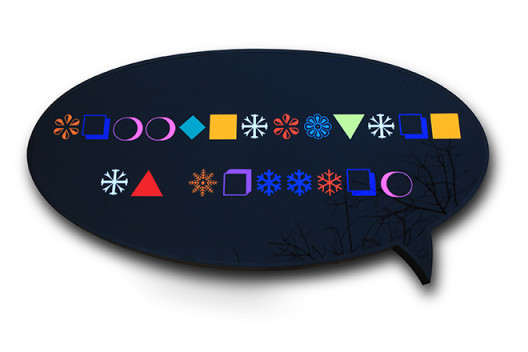 Wu Yuren's months in prison also influenced his Heritage series. The sickles, axes, hammers, and other tools trapped behind glass, bear political implications, but it is the numerous holes—which appear to be the result of termites eating away the tools—that carry the strongest significance. Paired with not only the title, but also the sterile encasement of these tools, the series illustrates that these once simple utilitarian objects and universally political symbols are now useless artifacts in our contemporary era.
The series, Sink, is initially deceiving: in the single swath of dripping paint, the viewer may assume freedom and liberty within the paintings. Yet the flawless drips and the strict grid in one of the works reveal the paintings to be carefully controlled statements. In the context of Wu Yuren's personal history, the precision of the colors and movements come across as forced betrayals of freedom of expression.
The Truth is Concrete probes contextualization. Each work in the series is comprised of multiple frames that collide into a single point. There is no subject matter with the frames other than smaller frames. The repetition of this object—one that is used to constrict, define, and delineate the traditional space of a work of art—attacks what is commonly understood as subject matter. It begs the question: is everything merely contextual?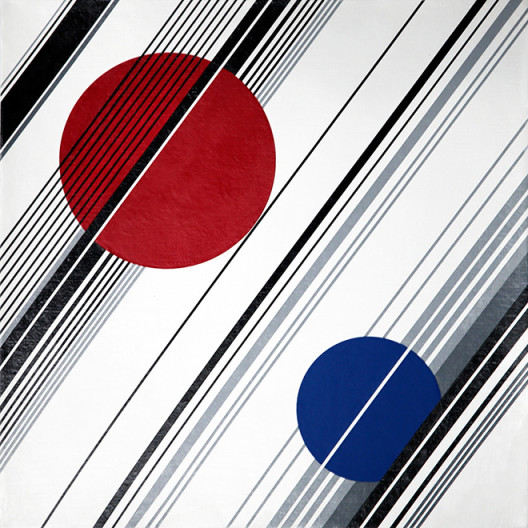 Wu Yuren was born in Changzhou City, Jiangsu Province, China in 1971 and graduated from the Art Department of Jiangsu Technology Normal Academy in 1994. His work has been exhibited around the world including solo exhibitions "Some Years," White Box Museum of Art, Beijing, China (2010); "It's Coming," Tang Contemporary, Hong Kong, China (2010) and "Man-Made Environment," The Little Gallery, University of Calgary, Calgary, Canada (2006).  Group exhibitions include "Unlived by What is Seen," Galeria Continua, Beijing, China; Pace Gallery, Beijing, China; Tang Contemporary Art, Beijing, China (2014); "Serve the People," White Rabbit Collection, Sydney, Australia  (2013); Body Art: New Photography from China," IDEA Space, Colorado College, Colorado Springs, CO (2009); "Deep Pond and Float Chamber," Qinghe Current Art Center, Nanjing, China (2008); "N-PLY Identity," Military Museum, Nanjing, China (2002) and "Dialogue – The Other," Modern and Contemporary Art Museum, Bari, Italy (2001).