"Dazwischen " | Dazwischen to Stage in Shanghai. 1933 Contemporary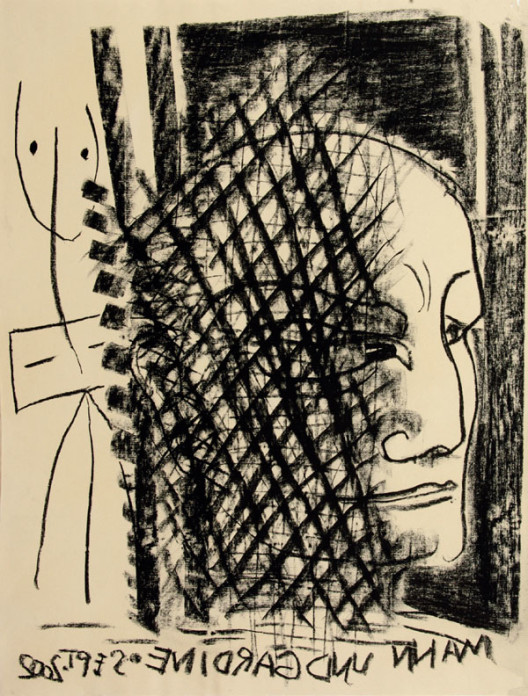 Curator: Prof. Dr. Zhouxing Sun
Assistant Curator: Haiyan Shi 
You are cordially invited to the solo exhibition Dazwischen– the Art World of Stefan Plenkers opening soon in Shanghai at 2pm, Saturday August 8, 2015. 
Artist from Dresden Stefan Plenkers is one of the most important German artists of our time. Plenkers has always been working to explore the world in a visual way and to express his findings through his paintbrush. Therefore, viewers can always observe the artist's openness in his color and form, and feel his joy within mysterious symbols and codes.
Gerhard Schröder
Former Chancellor of Federal Republic of Germany
Dazwischen in German translates to "drifting in and out" in English. People are animals of Dazwischen, always traveling in and out of different phases, experiencing transition, opposition, suffering, and rebellion. For humanity of the 19th Century, the "in and out" identity is very prominent. Never before in history, humans today face the confusion of a multi-dimensional world. Drifting in and out, become our normal state of mind and one of our most prominent characteristics.
Prof. Dr. Zhouxing Sun
Distinguished Professor at Tongji University
Guest Professor at China Academy of Art
Exhibition Coordinators: Christian Manegold, Jingrui Yang
Visual Design: Tobby
Translator: Zhenhua Zhang, Qiaochu Chen
Organizers:
Institute for Art History and Art Philosophy, Tongji University
Shanghai Heshu Cultural Communications Co. Ltd.
Co-organizers:
1933 Contemporary, Shanghai;Future Art Gallery, Shanghai
Sponsors:
Xenios Oncology Advice AG
Shanghai ProMedican Pharmaceutical Co. Ltd.