Zane Mellupe and Shao Wenhuan – 1933 Contemporary
Shanghai
[Press Release]
Entropy: Sending Out an Application for an N-sum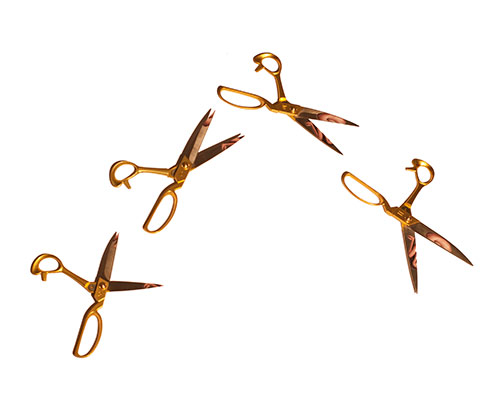 Within the material world we live in, nothing is really static as it may look like from the surface. Energy transforms between objects in diversified forms following the pattern of the conservation of the energy. We can only imagine the complexity of the human mind offers not just one, but two or more solutions. With Sending out an application for an n-sum, Zane Mellupe continues her exploration into the materiality of the medium, namely the photography. Her interests lie in the power struggle between the image and the language, between the subjectivity of her personal anxieties facing multiple roles in family and in society, to the objectivity of the medium. In a world that is overflowed with images, pictures have transformed from the role of the storyteller to the story itself. Pictures have become our heightened reality and the world is declining to the simulacrum of the pictured world. That is why we have to ask ourselves again and again, what is that we are seeing? Alberto Mangual believes that in the way we read the pictures, every picture brings us a new way of looking at the world. Like pictures in a kaleidoscope, every rotation brings a new picture and a new world that opens to n-sum explanations.
FILM: RECREATING A REAL UNREALITY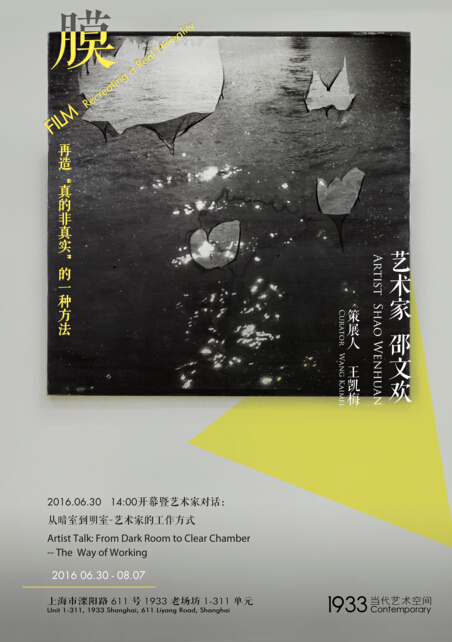 A photograph is a secret about a secret. Upon the shutter pressed down, the process of image making starts from the exposure of the negative goes on with a series of works of amplifying and stabilizing the latent images in the darkroom, it continues slowly but steadily until a picture is formed. The final outcome is a thin layer of film attached to a material, which becomes the physical body of an object that we call a photograph. For artist Shao Wenhuan, his work hasn't just stopped there. The starting point of Shao's art is photography, but the image making process has gone much beneath and beyond the tradition of photography. Shao does various alternations on the surface of the negatives and in the process of photo development integrating techniques of painting and sculpturing. Through peeling, scratching, overwriting on both the negatives and the photograph, the image-making goes on from darkroom to clear chamber, from representing to recreating. The very thin layer of film attached to the physical material of a photograph separates the real world from the imaginative one and becomes itself a secret carrier. Shao's artworks contain revisitation of the uncertainty and recreation of the unreality. At the crossroad where the real and the unreal meet, Shao's images remind us of the mystical of the world we live in.