Group Show Featuring Eleven Young Singapore Contemporary Artists
[Press Release]
FRESH TAKES
Group show featuring: Aiman Hakim, Alvin Ong, Esmond Loh, Eugene Soh, Jahan Loh, Jing Hu, Koh Liang Jiang, Ryf Zaini, Sheryo, Yanyun Chen, and Yeo Jian Long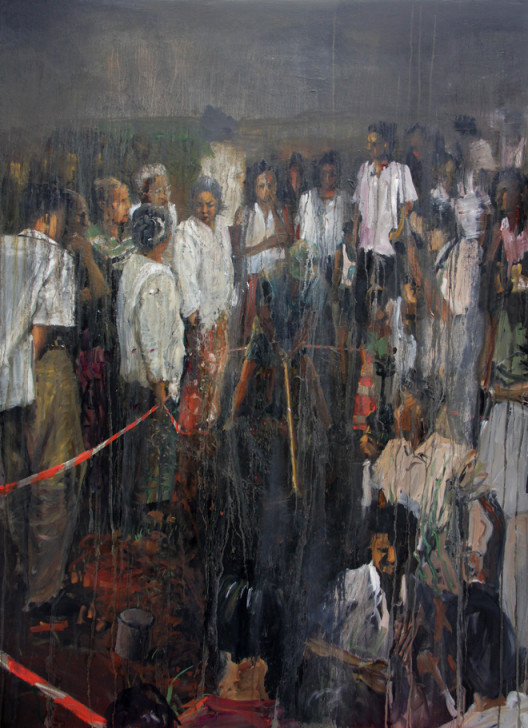 FRESH TAKES PARTY: Friday, 20 March 2015, 7-9pm
1
Singapore, 14 February 2015 – Chan Hampe Galleries is proud to present Fresh Takes a group show featuring eleven young Singapore contemporary artists, including: Aiman Hakim, Alvin Ong, Esmond Loh, Eugene Soh, Jahan Loh, Jing Hu, Koh Liang Jiang, Ryf Zaini, Sheryo, Yanyun Chen, and Yeo Jian Long.
2
Fresh Takes challenges these artists to engage with Singapore's history. Each has been asked to select an artwork or item from Singapore's National Collection and respond to it using his or her own visual language. In doing so, these artist will create entirely new works that will invariably speak of their own time and place.
3
Benjamin Hampe, Director of Chan Hampe Galleries, says, "By interacting with the collection in this way, it is hoped the artists will be inspired to discover new ways of working and find alternate narratives to explore within their own practice, and viewers will consider new ways of looking at these national treasures. "
4
Fresh Takes runs from 11 – 29 March 2015, at Chan Hampe Galleries, located at Raffles Hotel Arcade #01-21, 328 North Bridge Road. The exhibition is open Tuesday through Sunday from 11am – 7pm. Admission is free. For enquires or additional information about the artists please call +65 6338 1962.
About the Gallery
5
Chan Hampe Galleries seeks to cultivate and promote the contemporary visual arts of Singapore, increasing the exposure and value of Singaporean art and its contribution to contemporary art practice from this region.
6
By offering a diverse mix of exhibitions and programmes Chan Hampe Galleries fosters Singapore's emerging artists, celebrates Singapore's established artists and seeks to expand the community of Singaporean art enthusiasts.
7
With its central location in the esteemed Raffles Hotel in Singapore's Bras Basah Cultural District, Chan Hampe Galleries serves as a focal point for discourse and discovery of Singaporean contemporary art.