YAU LEUNG
Hong Kong Stories 1960's
Blindspot Gallery, Hong Kong
[Press Release]
"Hong Kong Stories 1960s" is a solo exhibition showcasing vintage gelatin silver prints from 1960s by the late photographer Yau Leung (1941-1997). Displaying familiar and nostalgic scenes of a bygone era, the photography of Yau Leung documents a rapidly changing Hong Kong spanning the colonial days from 1960s to the year of handover. His work has long been treasured as an integral part of the visual and cultural memory of Hong Kong. This is the first exhibition of Yau Leung's early gelatin silver prints since his death, the exhibited works were hand-printed by the artist during the years of the works. This exhibition is organised on the occasion of the 20th anniversary of the death of the artist.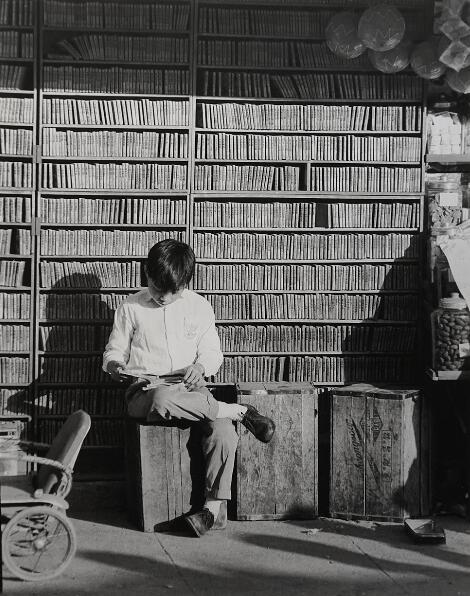 Born in 1941, Yau Leung was one of the foremost photographers of post-war Hong Kong. In 1997, Yau passed away suddenly at the age of 56, leaving behind a precious trove of photographs, including the rare early gelatin silver prints from 1960s showcased in this exhibition at Blindspot Gallery. All exhibited works were hand-printed by the artist during the years of the works, while some of them were printed later by the artist in 1990s.
Yau Leung started his professional career as a photographer in Shaw Studios, taking photos of glamorous stars, actors and actresses. However, as a passionate and devoted photographer with a love for the proletariat of Hong Kong, Yau constantly turned his lens towards the streets and the people that inhabit and animate it, especially children and the working class. Yau worked with a mélange of pictorial photography and documentary photojournalism, through which he produced candid yet masterfully composed images of the old Hong Kong.
These vintage works of Yau Leung can also be seen as archival materials of immense historical value, documenting the living conditions and social transition from post-war hardship to the stability and prosperity in the 80s to 90s, when Hong Kong was a traditional Chinese city on the cusp of irreversible westernization and modernization. The iconic image of the Two Women, Gloucester Road, 1961, for instance, testifies to a transitional moment when the traditional Chinese garb is still worn in daily life.
There is a tender timelessness in Yau's image, a universal pathos shared by a reading boy on a street stall, a home-bound city dweller in a typhoon, and an old lady risking her life to gather water during water rationing, all through the eyes of an itinerant photographer who sees Hong Kong through the viewfinder.
Interviews are welcomed and can be arranged.