Leo Gallery Hong Kong – Momentary Lapse – Yan Bo
[Press Release]
Leo Gallery Hong Kong is delighted to present Contemporary Chinese artist Yan Bo's solo exhibition Momentary Lapse at SOHO 189 Art Lane.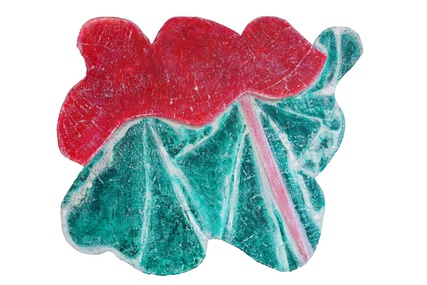 Seeking freedom in art forms, Yan Bo (b. 1970, Beijing, China) uses the mineral material as the foundation in his work; distances himself from the boundary of rectangular or square canvas and creates works in irregular shape. To him, this is how an artist seeks freedom in creation. Every creation process is a wander to the unknowns. The initial setting was repeatedly tampered, and finally the work is completed with the psychological and visual satisfactions. As Yan Bo mentions, "what I did is piling up the momentary lapses. A small existence is formed through the coincidence of logic."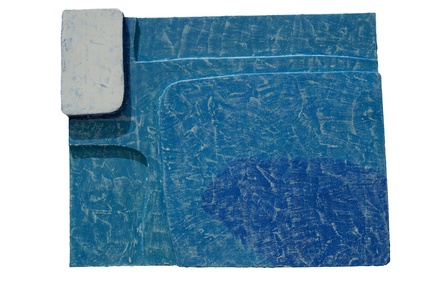 Yan Bo introduces abstract shapes and colours to his work. Mineral colours and other mixed material pile up and to be polished, the work he accomplishes turn into solid objects with thickness. Stated by Yan Bo, "why these patterns rather than others? I don't know. One thing leads to another. I choose these interlaced patterns, whether strange or familiar, and watch them encounter each other following some random logics. I wonder where they would turn and when I should call it quits. I record the process from the very beginning repeatedly, then scrap them and start all over again. Through constant polishing, a new yet certain look will evolve eventually. The process is organic and elements are being developed gradually. The uniqueness of materials and my own work on it create what it is, with ambiguous taste, chaotic thought and senses of undertone and tranquility. If Man plans and God laughs, then let it be. It's freedom." He constantly tries all sorts of colours and materials to obtain his own painting language. His work brings us fresh genuine dreamful experience.