"When To Leave" – Luo Dan solo exhibition at M97
M97 is pleased to announce the first exhibition at our new gallery space on Changping Road in Shanghai's central Jing'an District. Chengdu-based artist Luo Dan's newest series of photographic works "WHEN TO LEAVE" portrays large-format wet-plate collodion landscapes of desolate western regions in China. Innovating on this 19th century photographic process, Luo Dan enlarges his works to the scale of 160cm (~60") rendering with exquisite beauty and detail in a rarely seen large format. This is the third solo exhibition of Luo Dan's work at M97, and there will be an opening reception for the artist on Saturday April 16th from 5-7pm at M97 Gallery [363 Changping Rd., 2nd Floor, Shanghai]. There will be a preview for the media on April 16th from 4-6pm.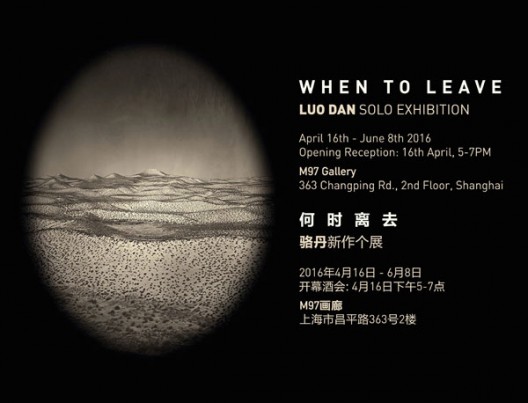 Harnessing the weight of the history of photography, Luo Dan uses the power of time, place, and more importantly the idea of transcending time, to create a new concept of historical photograph. The images in Luo Dan's "When To Leave" body of works not only present the viewer with intriguing desolate and almost primal landscapes but they also transmit the canons of historical photography in a persuasive manner. The viewing experience therefore becomes a new dichotomy for us to interpret and understand. In contrast with 21st century photographic culture, with its almost desensitizing flow of digital image content, Luo Dan's images generate a new 'part-contemporary, part-historical' viewing experience with convincing power, composure, scale and substance.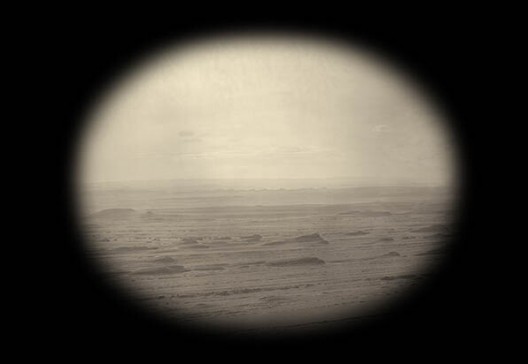 Running concurrently in the M97 Project Space (in the Former French Concession) will be a selection of Luo Dan's large format photographs from his acclaimed "SIMPLE SONG" series made between 2010-2012. The M97 Project Space is located at 170 Yueyang Rd. Lane 1, Bldg 3 #102, and the Simple Song exhibition will be on view from April 17th to June 8th 2016.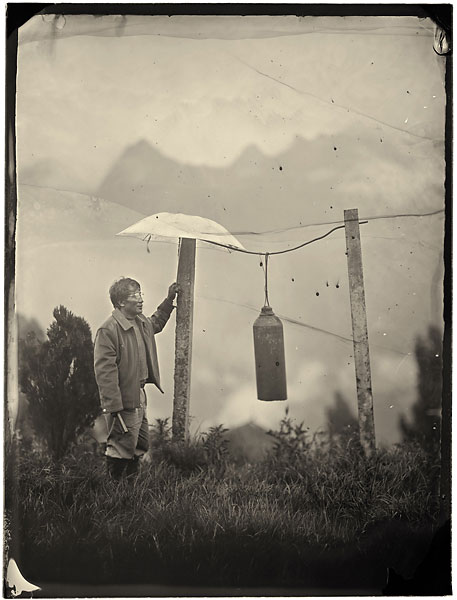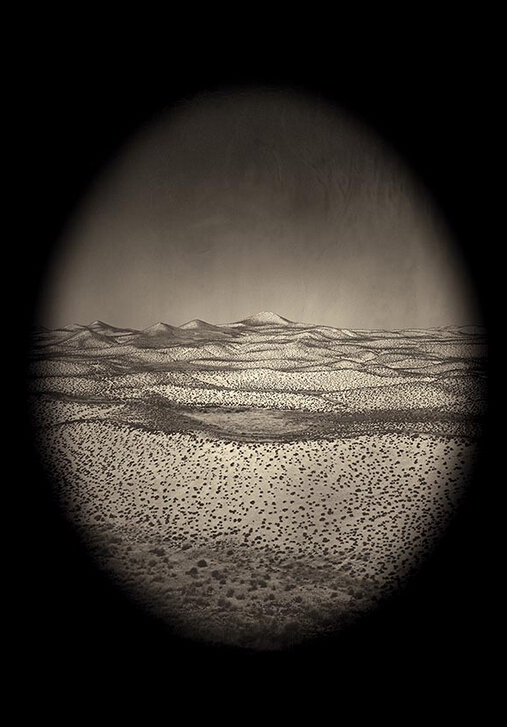 ABOUT LUO DAN
Luo Dan was born in Chongqing in 1968 and graduated from the Sichuan Fine Art Academy in 1992. He is the recipient of several photography awards, including the prestigious Art Award China (AAC) for Photography Artist of the Year 2013, for his Simple Song series; the 2011 Hou Dengke Documentary Photography prize; the Best New Photographer award at the Dali International Photography Festival (2011); the Gold Award for Outstanding Artist at the Lianzhou International Photography Festival (2008) for his North, South series. In addition, one of the images from Luo Dan's acclaimed Simple Song series ("Simple Song No.25: John Ringing The Bell") was included in the second edition of Phaidon's The Photography Book (2015), "an unsurpassed collection of more than 550 superb images that represent the world's best photographers from the mid-nineteenth century to today". He currently lives and works in Chengdu, China.