META Exhibition | Ma Li | Condition
Meta Gallery Will Host the First Ever Solo Exhibition by Documentary Filmmaker Ma Li from March 25th to May 4th. This exhibition will showcase the filmmaker's two important works in recent years, Born in Beijing and Mirror of Emptiness.
Documentary Film in Exhibition: Should the meeting point of independent film and contemporary art be limited to viewing constraints? Can we go back to the materiality of film, back to a value system the film auteurs constructed, and to experiences of film that go beyond the limitation of our bodily view in about social hierarchy and personal experience, about the exploration of media possibilities? Accompanying the exhibition, a symposium of various topics including "Female Perspective", "Redefining Media" and "Film as Media" will be organized.
Meta Gallery has the pleasure to have the six editorial board members of Film Auteurs in house to introduce the publication and exchange ideas with the audience.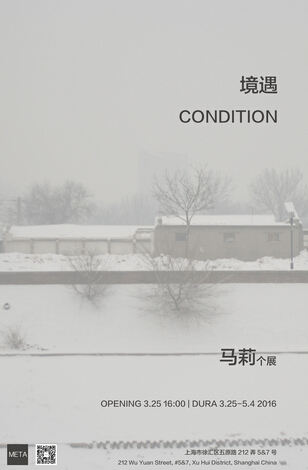 Abut Meta Gallery
Founded in 2014, Meta Gallery will only host not-for-profit projects starting from 2016. Meta Gallery will continue its outdoor site-specific experimental series. Focusing its attention primarily on installation and media art, the gallery also sponsors research-based projects and small symposiums on related topics.