Michael Armitage at White Cube Hong Kong
[Press Release]
White Cube is pleased to present an exhibition of new paintings by Kenyan born, London-based artist Michael Armitage. This is his first exhibition in Asia.
Michael makes beautiful paintings which draw on a multitude of sources: art historical references, traditional African folk stories, and political issues affecting life in Kenya today. He creates dream-like, phantasmagorical paintings whose subject matter often brings our attention to the darker aspects in contemporary African life.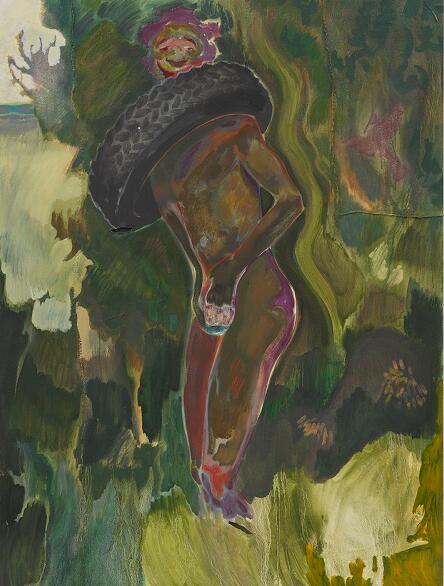 The artist portrait and key exhibition images are available here.
Artist background:
You can read about Michael Armitage in the attached and view images of his past work here.
Upcoming shows elsewhere include his first solo exhibition in the US at the Berkley Art Museum & Pacific Film Archive (16 December – 2 April, 2017) and his first UK institutional exhibition at Turner Contemporary, Margate (16 May – September, 2017).
He has also recently founded an artists' forum in Kenya, "The Gathering", offering African artists (local and diaspora) a chance to interact with each other outside of an institutional context. Spread across three days, The Gathering seeks to inspire intellectual rigour and collectivity amongst African artists. The program will involve readings, performances, film screenings and discussions. The first edition of The Gathering is scheduled to take place in February 2017, after which it will be an annual event.
Earlier this year, Michael Armitage was one of the featured artists in the exhibition 'Imitation of Life: Melodrama and Race in the 21st Century' which explores racial politics in an evolving, post-digital twenty-first century, at HOME, Manchester, UK (30 Apr 2016 – Sun 3 Jul, 2016), in which he calls attention in Kampala Suburb to the continued illegality of homosexuality in countries including Uganda and neighbouring Kenya – a highly topical issue.