MICHAEL WOLF – Hong Kong – Informal Solutions – M97 
[Press Release]
M97 is pleased to present Hong Kong – Informal Solutions, an exhibition of multimedia works by Michael Wolf. The exhibition features printed photographs, video loops, and objects and artifacts collected by the artist in the back alleys of Hong Kong. This is Michael Wolf's fifth solo exhibition at M97, and there will be an opening reception for the artist on Saturday September 10th from 6-8pm at M97 Gallery [363 Changping Road, Bldg. 4, 2nd Floor, Shanghai]. The exhibition will be on view from September 10th through November 12th 2016.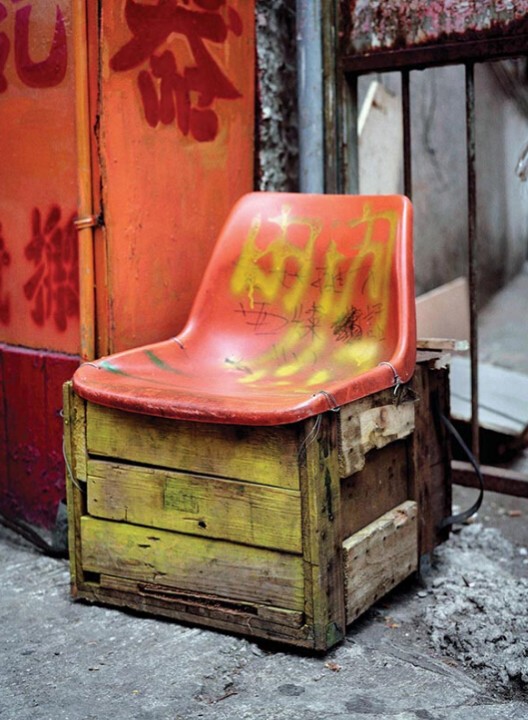 Media Preview: September 10th 5-6PM
Opening Reception: September 10th 6-8PM
Behind the monumental facades of the roaring megalopolis there lies an unexpected world of daily inventions and informal solutions. From his wanderings in the back alleys of Hong Kong over the last twenty years, photographer and long-term Hong Kong resident Michael Wolf has gathered together a patchwork of disparate objects and assemblages that identify a core element of Hong Kong's back alley street life and visual anthropology. He has used this archive to map out a subjective and sensitive image of Hong Kong identity and has documented and collected the traces of human activity and ingenuity in the midst of rapid urbanization.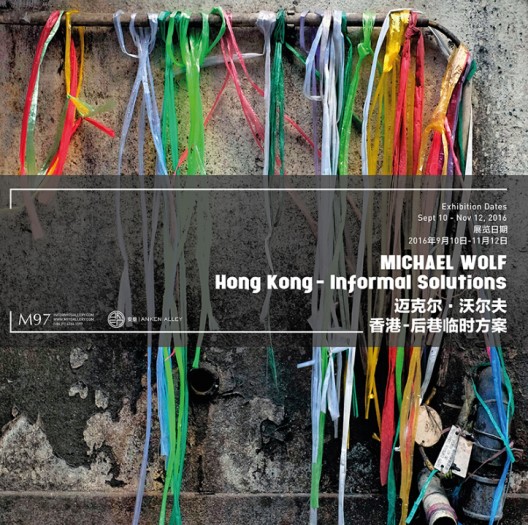 Since his arrival in Hong Kong in 1995, the artist has consistently documented the back alleys of Hong Kong almost as an urban anthropologist. Identifying the liminal space between the reality of Hong Kong's commercial high-rises versus the survival and daily existence of ordinary citizens, Wolf's photographs and visual artworks all speak of the human fingerprint behind the landscape and square footage of every urban alley. Over the past two decades, he has steadily documented the myriad vernacular characteristics of Hong Kong's back alleys in a way that reveals much of the resilience and ingenuity of its residents. The cramped conditions of these alleys mean that every inch must be exploited to fulfill some function—storage, seating, a place to rest, to smoke a cigarette, to grab a few moments of rest. Over time these alleys have become full of repurposed, repaired objects that would have been discarded long before in most cities. From drying laundry to "informal seating arrangements" or plants fighting their way out of the concrete, over two decades of photographs Wolf has uncovered an extraordinarily rich, diverse and ever-changing vernacular world that reflects the many faces of the city.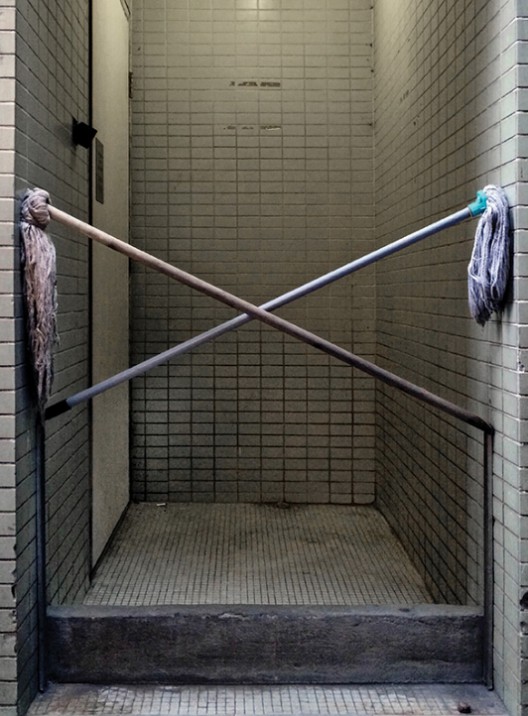 "Hong Kong's back alleys are often unnoticed against their more glamorous counterparts of dazzling architecture. However, they present an authentic slice of Hong Kong's grass roots culture. In my opinion they should be nominated as a heritage site.
I see myself as an anthropologist. Chinese influence is going to dilute this feeling of difference, of independence and that's basically my whole project — recording what makes Hong Kong different from other places. It's an incredible record because in ten years the back alleys will be over. The government will have sanitized them."
– Michael Wolf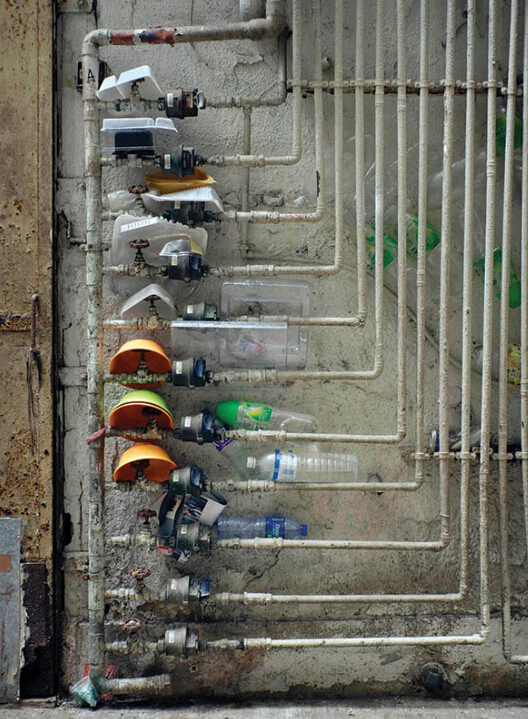 Wolf's descriptive photographs of these back alleys and street objects recall the ready-mades of the French artist and founding father of conceptual art, Marcel Duchamp. But whereas Duchamp chose his objects based on a reaction of visual indifference, Wolf displays a genuine affection and admiration for the beauty of these vernacular sculptures and their parts.
Today, Hong Kong's back alleys are in danger of being wiped out in a push to clean up the city, as they do not reconcile with the image of modern and well-managed urban development.