Open Call:
Open air collective performance event at iNest Temporary Museum
[Press Release]
From a steel-reinforced experimental model to the inception of a temporary museum, the stiff construction itself yields to more creative transformations- the nature of all possibilities. I was taken aback by it's outside appearance, and pondering the surroundings inside, I was thinking that this is a happening waiting to be let happen. – nunu kong
Open Call!
O Collective Happening open air performance event
Host: Tongji College of Civil Engineering
Curator: JJ Zhang
Venue: iNest Temporary Museum, No. 257, Fu Xing Rd, on the campus of the Department of Civil Engineering, Ton Ji University.
Time: Saturday, May 31, 2014, 13:00-17:00
Deadline for proposal submission: May 18, 2014
Please send proposals via email to: o.collective.happening@hotmail.com
O Collective Happening sincerely welcomes all who are interested to participate in the first event hosted by iNest Temporary Museum: an empty steel structure about to become an open air performative space. The event will be a 5-hour exhibition, which may be either continuous or intermittent, where the selected projects will take place according to an organized sequence.The surrounding area of the Museum can also be used for graffiti art, performance art, or any other impromptu art making.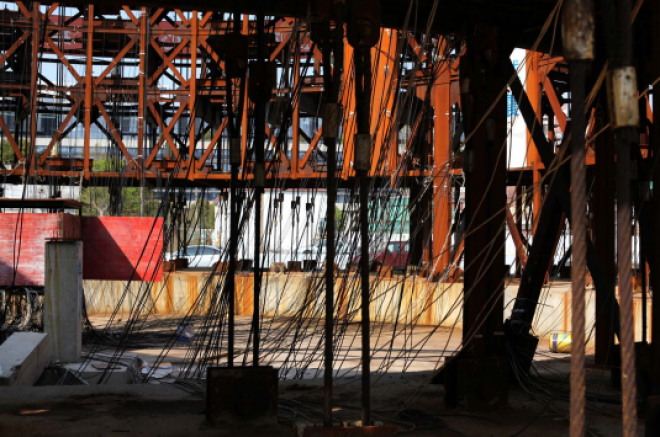 The O collective Happening is a group of independent artists coming from different cultural and disciplinary backgrounds. Together we are curating a variety of artistic happenings via the platform of iNest Temporary Museum, originally an architectural model in the testing area of the Department of Civil Engineering at the Tongji University. The unique structure of iNest Temporary Museum is capable of multiple transformations since its initial installation, and now we are converting it into a platform for "self-operating" performance projects. We aim to facilitate novel and spontaneous means of expression for individuals, and to enliven the ongoing, limitless potentials of contemporary artistic happenings.
This call for performance events is widely encompassing. We welcome live participation from the performing arts such as theater, dance, music, and action, as well as visual arts such as photography, painting, and graffiti. We also encourage interdisciplinary and even amateur artists to join and create. Organizing the O collective Happening we conceive projects
organically and are highly self-conscious in our explorations. The iNest Temporary Museum is a venue and a resource
open to the general public as a nonprofit, beneficial, and legal operation.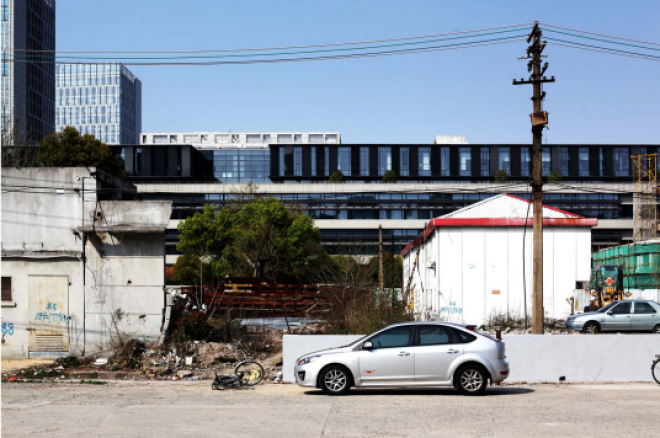 INest Temporary Museum
The experimental installation exists on the campus of the Department of Civil Engineering at the Tongji University in
Shanghai in a way that is "built upon the need and dismantled when no longer needed." The installation is on No. 257, FuXin
Road, right next to the Tonji University and its Architectural Design and Research Institute. It is an experiment in steel
structure from the Department of Civil Engineering. Every square meter can bear approximately a ton of weight. In the shape of a ring, the installation is 7.4 meters tall; the inner diameter is 15.6 meters long and the outer diameter is 23.7 meters long. After the architectural experiment, we plan to turn the installation into a venue for exhibitions, events, and office
use, geared towards the design students of Tongji, young professional designers, and nonprofit organizations, as a kind of incubator inside a creative design campus.