Pace Hong Kong: Hai Bo
This summer, Pace Hong Kong will present the first Hong Kong solo exhibition of important contemporary Chinese photographer Hai Bo. The exhibition will feature his classic works, known for uncovering the poetry in everyday scenes. These silent moments stand as a force of resistance against the chaos and clamor of our rapidly changing era. The exhibition will open on July 29, and on view through September 14. The opening reception on July 28 from 6 – 8 p.m. will be open to the general public. The artist will be in attendance.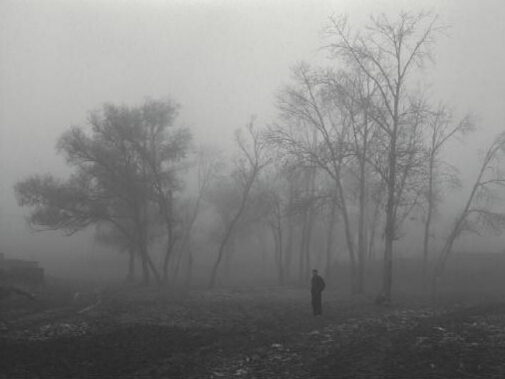 Hai Bo focuses on the ordinary moments behind our complex reality, concealing weighty narratives and perceptions within easily overlooked rural scenes. His works were featured in many important exhibitions, including They series in 49th Venice Biennale, Venice, Italy (2001), Northern Series in Journeys: Mapping the Earth and Mind in Chinese Art at Metropolitan Museum of Art, New York, U.S.A (2007) and Perspectives: Hai Bo at Smithsonian's Arthur M. Sackler Gallery, Washington DC, U.S.A (2010). Hai Bo's works are collected in numerous public collections including Museum of Modern Art(MoMA), the Metropolitan Museum of Art, the J. Paul Getty Museum, Smithsonian's Arthur M. Sackler Gallery, the Queensland Art Gallery, the National Art Museum of China and Guangdong Museum of Art.