PANDAMONIUM: Media Art from Shanghai
[Press Release]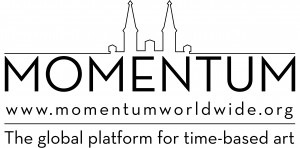 PANDAMONIUM
MEDIA ART FROM SHANGHAI
A Collaboration Between CAC | CHRONUS ART CENTER Shanghai and MOMENTUM Berlin
12 MARCH – 29 JUNE 2014
A Series of Artist Residencies, Open Studios, Micro-Exhibitions, Kunst Salons, Parties, Provocations, and a Group Exhibition
Curators: Li Zhenhua and David Elliott
Featuring: Double Fly Art Center, Thomas Eller, Feng Bingyi, Hu Jieming, Hu Weiyi, Lu Yang, Qiu Anxiong, Ming Wong, Xu Wenkai (aaajiao), Xu Zhen(MadeIn Company), Yang Fudong, Yang Zhenzhong, Zhang Ding, Zhang Peili, Zhou Xiaohu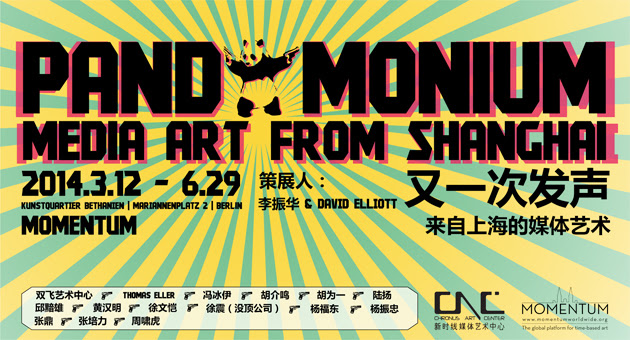 March 12 – June 29:
Micro-Exhibitions at MOMENTUM Curated by Art Yan and Rachel Rits-Volloch
Featuring: Ai Weiwei, Guo Xi, Hu Jieming, Jiang Zhuyun, Liu Yi, Lu Yang, MNM (Christian Graupner, Featuring Mieko Suzuki + Ming Poon), Wang Xin, Ming Wong, Wu Juehui, Xu Zhe, Zhang Lehua
May 1 – 4:
PANDAMONIUM Gallery Weekend Preview at Collegium Hungaricum
Curated by Fanni Magyar and Rachel Rits-Volloch:
Including Exhibition, Performance, MOMENTUM InsideOut Program &
Panel Discussion: China Through The Looking Glass: Shanghai Meets Beijing
May 1 – June 1:
WORKS ON PAPER II at MOMENTUM – Concurrent Program of Performance Sundays for Month Of Performance Art Curated by Rachel Rits-Volloch
Featuring: Cai Yuan + Jian Jun Xi, Feng Bingyi, Jia, MNM, Qui Anxiong, Ming Wong, Isaac Chong Wai, Xu Wenkai
May 9 – June 1:
Opening May 9 at 19:00 – 22:00
PANDAMONIUM Group Show at the Kunstquartier Bethanien Chapel – Studio 1
Curated by Li Zhenhua and David Elliott
June 1:
PANDAMONIUM Group Show Finnisage With:
Symposium: Shanghai – What's Next? at 17:00 – 19:00
Performances by Cai Yuan + Jian Jun Xi, and MNM at 19:00
Party by MNM with DJ Mieko Suzuki at 21:00 – 24:00
June 2 – June 29:
Open Studios, Artist Workshops, Kunst Salons, Micro-Exhibitions at MOMENTUM



ABOUT THE EXHIBITION
Since China Avant-garde, its iconic German debut at Berlin's Haus der Kulturen der Welt in 1993, Chinese contemporary art has shown a completely new face to the contemporary art world. After 1979, when the first avant-garde art groups showed their work after the Cultural Revolution, Chinese art has undergone a transformation from demanding artistic freedoms to a more complex and nuanced response to both its domestic and global context. This year marks the 35-year anniversary of the beginning of this transformation.
Zhang Peili started his first experiments with video art in 1988, moving from painting to an engagement with the specific aesthetics and politics of new media. Video art in China today not only contributes to the mainstream of new media art and aesthetics, but has also rooted itself deeply in practical research into technological development as well as into the experience of daily life.
PANDAMONIUM, the title of this exhibition, suggests two conflicting ideas: the soft, cuddly, diplomatic, almost clichéd, image of the Panda, one of the great symbols of China to the outside world, and the wild, fertile, noisy disorder of pandemonium, the place of all demons in Milton's 'Paradise Lost'. The birth of this new word represents the chaotic energy of Chinese artists' efforts and experiments in new media art over the past decade. Furthermore, it highlights the fact that Chinese contemporary art has not yet, other than through the art market, engaged globally during this time. This lack has been veiled by the speed of Chinese social and economic development and further masked by the impact of politics and the media.
PANDAMONIUM focuses on the work of Shanghai artists who work openly, distant from the country's political centre in Beijing. The group of artists shown here are all engaged in experiments with new media introducing into Chinese art new creative ideas and aesthetic approaches. This exhibition addresses the first three generations of media artists in China. Starting with pioneers like Zhang Peili and Hu Jieming, working since the 1980s to break new ground with the technologies of media art, to the successes of the next generation, such as internationally acclaimed artist Yang Fudong, and moving on to their students, who are developing their own visual languages in response and in contrast to their pioneering teachers. The work of this youngest generation of artists will be premiered in Berlin for the first time. Berlin-based artists Thomas Eller and Ming Wong have also been invited to contribute to PANDAMONIUM by responding to these themes.
The work selected for the show is largely on single screen projections, minimal and subtle expressions that will allow the Berlin public not only to see some of the strongest work now being made in Shanghai but also to sense the scale of transformation that is now running through the whole of Chinese contemporary art. PANDAMONIUM is especially proud to premiere new works by both Yang Fudong and Qui Anxiong.
PANDAMONIUM is the first exhibition produced by CAC | Chronus Art Center out of China. Having presented The Best of Times, The Worst of Times earlier this year with MOMENTUM, we continue our collaboration in Berlin with a four-month showcase of Chinese media art. A series of Artist Residencies, Open Studios, Micro-Exhibitions, Kunst Salons, Parties, Provocations and Group Exhibition. More information, please visit our website: www.chronusartcenter.org | www.momentumworldwide.org
ABOUT THE CURATORS
Li Zhenhua, Chinese born and currently based between Zurich and Shanghai, has been active in the artistic field since 1996, his practice mainly concerning curation, art creation and project management. He is one of 3 Founders of CAC | Chronus Art Center. Since 2010 he has been the nominator for the Summer Academy at the Zentrum Paul Klee Bern (Switzerland), as well as for The Prix Pictet (Switzerland). He is a member of the international Advisory Board for the exhibition "Digital Revolution" to be held at the Barbican Centre in the UK in 2014. Li Zhenhua has edited several artists' publications, including "Yan Lei: What I Like to Do" (Documenta, 2012), "Hu Jieming: One Hundred Years in One Minute" (2010), "Feng Mengbo: Journey to the West" (2010), and "Yang Fudong: Dawn Mist, Separation Faith" (2009). A collection of his art reviews has been published under the title "Text" in 2013.
http://www.bjartlab.com | http://www.msgproduction.com
Davıd Elliott is an English born curator and writer. From 1976 to 1996 he was Director of the Museum of Modern Art in Oxford, England, Director of Moderna Museet [The National Museum of Modern and Contemporary Art] in Stockholm, Sweden (1996-2001), founding Director of the Mori Art Museum in Tokyo (2001-2006), the first Director of the Istanbul Museum of Modern Art [Istanbul Modern] (2007), Artistic Director of the 17th Biennale of Sydney (2008 – 2010), Artistic Director of the 1st Kiev International Biennale of Contemporary Art (2011-12), Artistic Director of the 4th International Biennale of Work by Young Artists in Moscow (2014-2014), the Rudolf Arnheim Guest Professor in Art History at the Humboldt University, Berlin (2008) and Visiting Professor in Museum Studies at the Chinese University in Hong Kong (2008-14). From 1998 until 2004 he was President of CIMAM (the International Committee of ICOM for Museums of Modern Art). He is President of the Board of Triangle Art Network/Gasworks in London and on the Asia Advisory Board of the Guggenheim Museum in New York.
To find out more, click on: PANDAMONIUM
Join the Event on Facebook to receive program updates and invitations to special events. Click on: FACEBOOK EVENT
PRESENTED BY:
ABOUT CAC | CHRONUS ART CENTER SHANGHAI:  www.chronusartcenter.org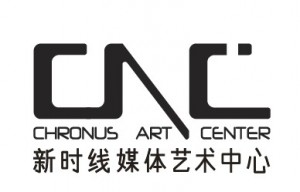 Founded in 2013, CAC | Chronus Art Center is the first major non-profit art organization in China focusing on the experiment, production, research, exhibition and education in new media art.  CAC was founded by the renowned curator Li Zhenhua, artist Hu Jieming, and technology expert Dillion Zhang, Wti Group, China's premiere company for projectors. Having traveled MOMENTUM's exhibition The Best of Times, The Worst of Times Revisited to CAC Shanghai in the first months of 2014, this collaboration is continued in Berlin with a 4-month program of Chinese media art presented by CAC and MOMENTUM.
ABOUT MOMENTUM: www.momentumworldwide.org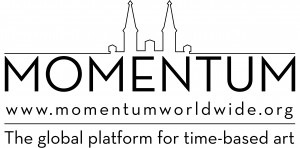 MOMENTUM is a non-profit global platform for time-based art, with headquarters in Berlin.  Through our program of Exhibitions, Kunst Salons, Public Video Art Initiatives, Residencies, and Collection, we are dedicated to providing a platform for exceptional artists working with time-based practices. The term 'time-based' art means very different things today than when it was first coined over 40 years ago. MOMENTUM's mission is to continuously reassess the growing diversity and relevance of time-based practices, always seeking innovative answers to the question,  'What is time-based art?'. MOMENTUM serves as a bridge joining professional art communities, irrespective of institutional and national borders. The key ideas driving MOMENTUM are: Collaboration, Exchange, Education, Exploration, and Inspiration.
* Special thanks for support from CAC | Chronus Art Center, WTI and CP