Performance: SAVAKA—— Lost Image…Real Sound
[Press Release]
Press Release
Performance: SAVAKA—— Lost Image…Real Sound
date:2013.09.28 19:00 (周六Sat.)
Location:2F, Y.W.C.A Building, No.133 Yuan Ming Yuan Rd.
Guest Speaker:Walnut Room(Feng Hao,Li Zenghui)
Fee:30rmb, 20rmb to RAM member, pay on site
The performance covered equal willpower documentary fairy tale by derivative instruments and sound equipment with a piece of music and imagery woven together, talked for a variety of aesthetic tend piled up by desires force. It walked through delusional sense experience, smeared subjective intentions divergent thinking landscape.
About the musicians:
Feng Hao
Was born in Hefei in 1976 and graduated from HefeiUnionUniversity in 1988. He is now living in Beijing. His interests involve experimental music, theatre art, design, painting, performing art and video. He is also a band member of Walnut Room and "N4A". DJ Strausss is his codename for records and sound sample collages.
Li Zenghui
Was born in Qingdao in 1983.He is a saxophone player, experimental music performer and DJ. He makes moves on poems and mini drama. He begins to perform underground music in Qingdao from 2001. From 2007, he joins series of performances such as Mini Midi Music Festival, Subjam Miji Concert and China Vanguard Music Festival and Miji Festival. Songs, theatre arts, movies and writings are all his creations except for saxophone playing.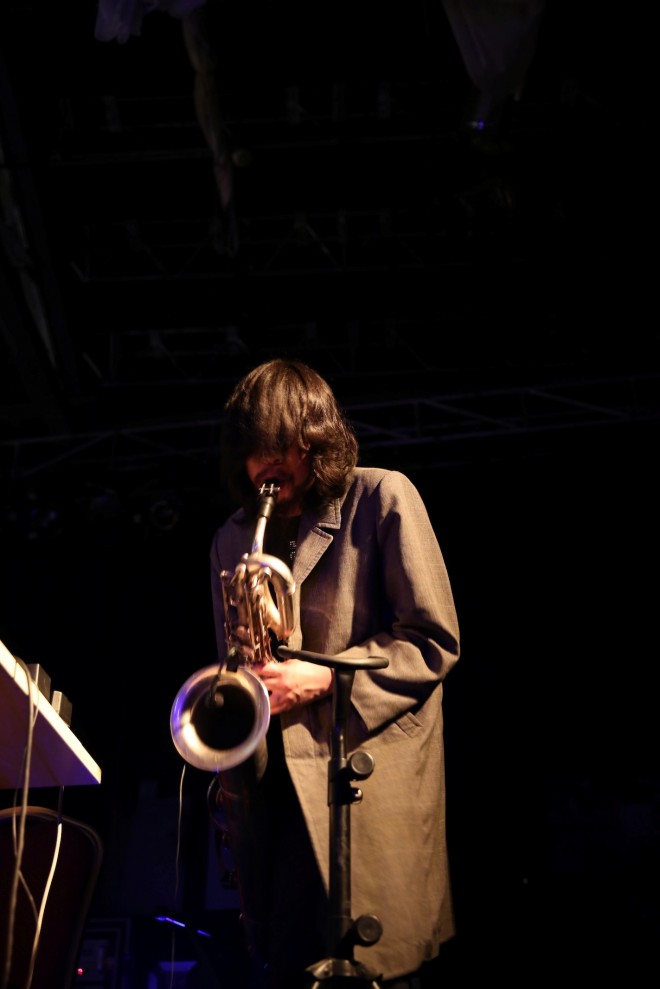 About Walnut Room
Walnut Room is grouped by Feng Hao and Li Zenghui which was founded in 2007. Based on sound, experimental music integrated with multiple ways of art creation as theater, performance art, video multi-media, poetry and literature etc. , the distinguished performance has been formed.
About SAVAKA
SAVAKA: Asia Experimental Music Currents
curated by Yin Yi, Adel Wang Jing
"SAVAKA: Asia Experimental Music Currents" aims to challenge global discourses of experimental music centered primarily on Western practices, to present diverse Asian experimental music contextualized within local milieus. If "global" promises a formula for success in the global art and culture market, "Asia" aims to conceive ecology of experimental music in which sonic currents converge and freely diverge.
"SAVAKA" focuses on cultural borders and differences silenced in global discourses. It contests the Western imagination of Asian culture—Zen Buddhism, mysticism and tai-chi. While New York, London and Paris are still global centers for the spread of Asian art concepts, this project, to be held in Shanghai, embodies a practical urgency and degrees of resistance.
New media technology facilitates the emergence of a fast-expanding virtual global network of experimental music. "SAVAKA" is important because it brings forth, for the first time, key figures who act as connectors in this virtual music network. Musicians will have actual conceptual and performative interactions in Shanghai. The hope is to actualize this virtual network and to invigorate local vitalization of Asia's experimental music.