PIMO Contemporary Art Festival
Inventing Ritual
Opening: Nov 18th 2015 15:00
Dates: Nov 18th -23rd 2015
Venue: PIMO Contemporary Art Festival, Bldg 3, 5808 Shenzhuan Road,
Songjiang District, Shanghai CHINA
Media: Louise Lam 187 2128 6631 louise.lam@outlook.com
Alex Zhang 138 9989 5852 alex.zhangxq@gmail.com
NOV 18th Event Schedule
15:00-15:45 Inventing Ritual Premiere in China
16:30-17:15 Inventing Ritual
18:00-18:45 Inventing Ritual
NOV19th – 23rd Event Schedule
13:00-13:45 Inventing Ritual
16:00-16:45 Inventing Ritual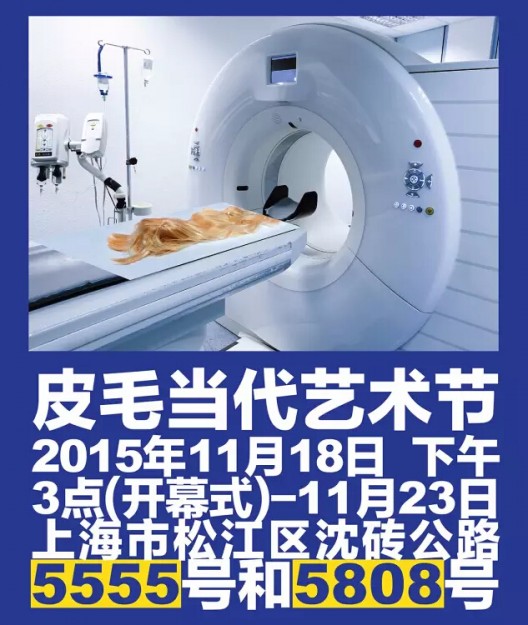 Inventing Ritual is a new art pattern innovated for contemporary art exhibition. As a ritual, it doesn't only symbolize order, aesthetics and political standard; mostly it is a high recognition of contemporary art, creativity, imagination and their revolutionary nature. As such, from the artists' practice, to the ritual structure and its displaying model, Inventing Ritual stimulates a certain reflection and willpower towards the future.
Inventing Ritual is curated by MadeIn Company, Lu Pingyuan and Zhao Yao. The whole sequence lasts for approximately thirty minutes and presents artworks by more than twenty artists including videos, performances, texts, paintings, installations, sculptures and images.
Inventing Ritual emphasizes on the existence of the works, modifies the relation between art and public and creates an utterly different spiritual perspective on time and space: it constitutes an unprecendented aesthetic experience.
Participating artists include:
Chen Xiaoyun, Chu Yun, Ding Li, He An, Hu Xiangqian, Kan Xuan, Lin Ke, Li Liao, Li Gang,
Liu Wei, Lu Pingyuan, Liu Chengrui, Miao Ying, Shi Yong, Wang Jianwei, Wang Sishun,
Wu Shanzhuan & Inga Svala Thorsdottir, Xu Zhen – Produced by MadeIn Company, Yang Zhenzhong, Yu Ji, Yuan Gong, Zhang Ding, Zhang Hui, Zhao Yao, Zhuang Hui, Zheng Guogu, Zhou Xiaohu, Zhu Yu
Super Archives
Paul Chan & Lu Pingyuan
Curator: David Chau
Artist: Paul Chan, Lu Pingyuan
Exhibition dates: Nov. 18-23, 2015
Venue: Cc Foundation, Bldg 12, 5555 Shenzhuan Road, Songjiang District, Shanghai
Media: Smile WU 150 0052 0059 smileywu@163.com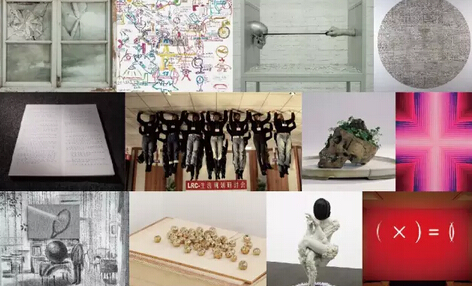 Curated by David Chau, Super Archives opening on November 18 will present major video by New York artist, Paul Chan, and new story by Shanghai artist, Lu Pingyuan, in Cc Foundation. This event will constitute Cc Foundation's first exhibition since its establishment by David Chau. Both these two artists' works exceed materiality: they possess a spiritual core and an ethereal form. Lu Pingyuan expresses art notions through the creation of enigmatic stories, while Paul Chan is mostly renown for his sharp critics on society and publications. They extended their practice and use archives to redefine art, thus presenting "Super Archives" from our era.
About the artists:
Paul Chan, born in 1973 in Hong Kong, moved to the U.S.A. at the age of eight. His practice includes video, performance, text and other media. He operates a publishing house in Brooklyn, "Badlands Unlimited" which gained celebrity for the originality and daring of its publications.
His works has been qualified as "constituting a major breakthrough, possessing a deep knowledge, and proposing profound critics on our History and faith system." Paul Chan received the Hugo Boss prize in 2014.
Lu Pingyuan, born in 1984 in Zhejiang province, living and working in Shanghai, is a young, one of a kind artist. He expresses his thoughts and art concepts through "stories" he creates: a practice of his own, rare in the art world. His stories – often extraordinary, enigmatic, wondrous, eventually frightening – are all developed from art-related topics. His works have been exhibited internationally.
About the curator:
David Chau was born in Shanghai China, and lived in Hong Kong and Vancouver. He graduated from Columbia College in Canada, majoring in art history. He now lives and works in Shanghai. Since 2003, David Chau started to build an art collection and initiated multiple projects within the art world, such as supporting various young galleries and co-funding the Art021 art fair. In 2008, he established in Hong Kong the Cc Foundation. Cc Foundation is an international art foundation dedicated to the internationalization of collection and exhibitions.