"Reboot Virtuality"
Leo Gallery
Shanghai
[Press Release]
By impacting the image production and art creation unprecedentedly, digital art has greatly extended the boundary of human perception. With the advanced development of media technology, the mergence, continuity and transformation of time and space have become possible.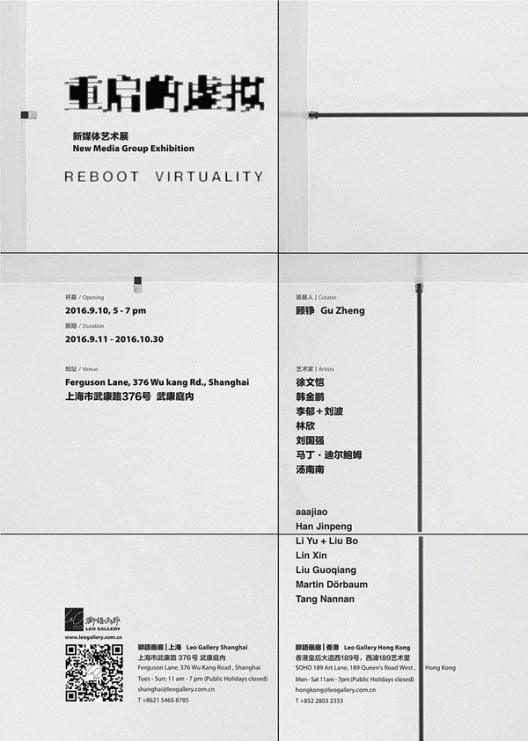 Owing to the digital technology, people are able to build up the hyperreality limitlessly. As one can be more imaginative, the virtual ability can be more powerful. In spite of this, the digital technology not only exists as the producing machine of illusions, but also representing the reconstruction of reality. Rather than mimicking the real life, digital art reexamines and regenerates the reality. In other words, virtuality provides us an opportunity to face and interact with the reality.
Through Reboot Virtuality and the imagination and creativity of eight participating artists, we will experience more exciting changes and transformations towards our sensibility, cognition and imagination.