SATURDAY NIGHT CANADIANS IN THE HOUSE! – On the Occasion of an Event
[Press Release]
Please join us Saturday NOVEMBER 12th for an exhibition of works by some of Canada's historically vital and engaging artists, spanning generations, Iain Baxter& is turning 80 years old, one of the key influences on the development of the Vancouver School of Jeff Wall, Rodney Graham, Ian Wallace et al. His life partner Louise Chance Baxter is the creator of this exhibition poster's image… the defining historically important Hudson's Bay blanket. Ian Carrr-Harris and Yvonne Lammerich, he representing Canada at the Venice Biennale and also a participant in Documenta 8, and as an artistic duo creating some terrific and highly "canadian" artistic experiences. Then some of the new bright lights, Nadia Myre, Alexandre David, Yam Lau, Mani Mazinani, and Yan Xiaojing, with Scott Harber bringing, perhaps for the first time in ART LABOR. art that combines actual jujitsu MMA style fighting as an art practice.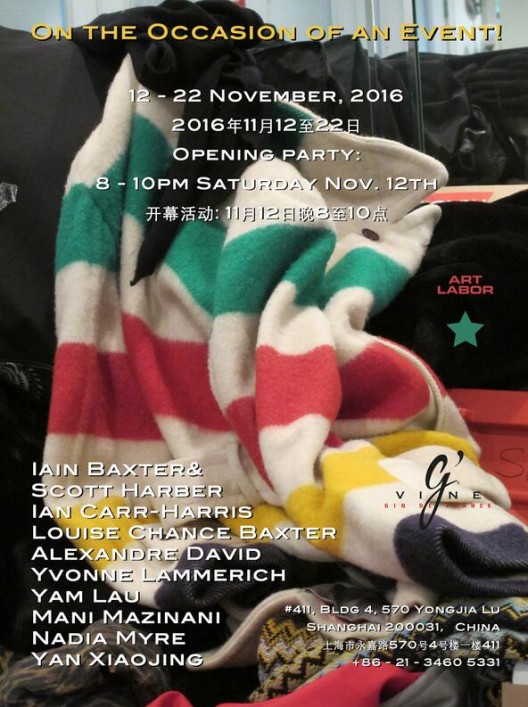 Don't miss this one of a kind rare opportunity during a week filled with endless art… this one will be different. As to be expected from your always dependable friends at ART LABOR.
See you Saturday night at 8pm….
Very special thanks to our friends at GOTHAM EAST and G'Vine gin for their kind support!