"SHANGHAI DREAM" ART LABOR Gallery
[Press Release]
Please come join ART LABOR as we welcome artists and designers Jayson Atienza, Keena Fletcher, Kavelaars and Andrei Zerebecky/Urban Fabric, for SHANGHAI DREAM, a celebration of successful creative contribution to the city by these talented international residents. Paintings, textiles, painting installation.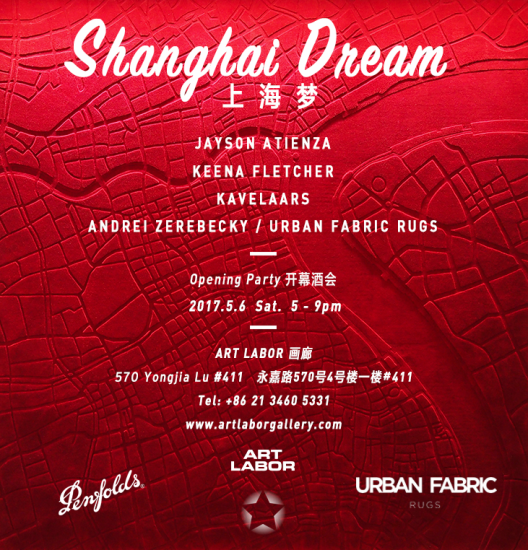 PENFOLDS have very generously contributed some FANTASTIC WINES for the occasion so please stop by for our FINAL SHOW in the YONGJIA LU space before we move to our fabulous new JING'AN location JUNE 1st!!
Hear that? WE ARE MOVING THE GALLERY JUNE 1st!
SO THIS IS THE LAST OPENING IN OUR PRESENT SPACE!!