Tao Hui Solo Show "1 Character & 7 Materials" | Opening April 18
[Press Release]
AIKE-DELLARCO is pleased to announce Tao Hui's solo exhibition, "1 Character & 7 Materials", opening on April 18 and on view until May 18, 2015.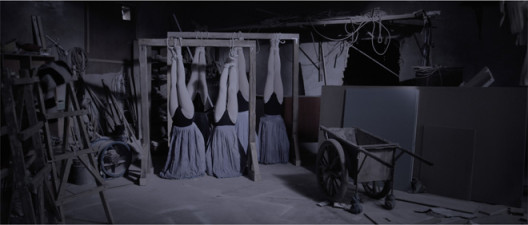 Tao Hui's new work is an experimental challenge towards the conventional viewing pattern of linear narrative applied to video art. The exhibition includes a sound installation and a video installation that, although conceptually conceived as two independent works, will create a dialogue with each other, aimed to provide the viewers of a further layer of understanding and emotional involvement.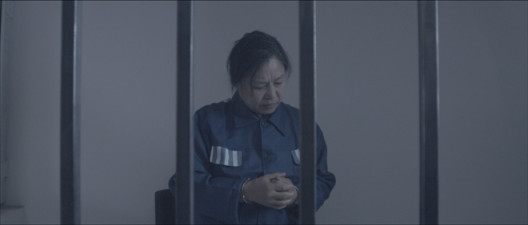 The sound installation "1 Character" consists of a confined box, simulating a telephone booth or a confession room, and displaying a microphone within it, which emphasizes the paradoxical presence of an absent character recognizable only through her voice. The viewers are invited to listen to her story using wireless headphones while watching the videos. Tao Hui shows his elaborate sensitivity as a storyteller in describing the vicissitudes of his marginalized subjects, discussing topics that are familiar in his practice, like the cross-border anxiety, the crisis of marriage, and the consequences of moral prejudice defining "tabooed" relationships.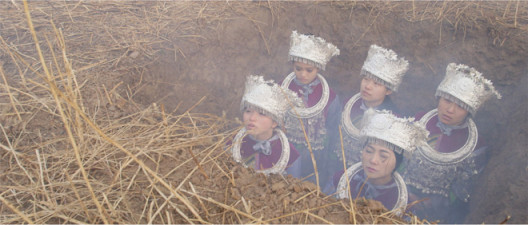 The video installation "7 Materials" includes seven randomly shuffled clips whose content are independent from each other. The audiences are given a chance to generate chemistry between the subjective audio background and the fragmentary visual images, as they associate, reorganize, and compile their own versions of stories strung together by the audio clue. These seven videos are displayed in a setting that recalls the features of a bus station – a metaphor of a transient public space where individuals meet daily, linked by their physical closeness, but still absorbed in their private, individual spaces. The fragmentation of the visual materials, and the deconstruction and the overlapping of time and space thus become a way to portray our alienating experience of reality.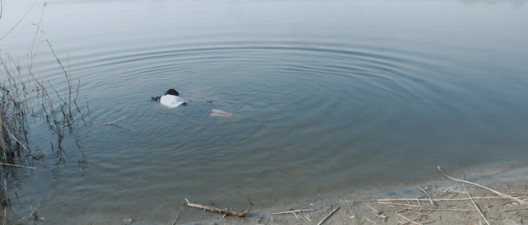 The works at the exhibition, like a heptagonal prism, reflect Tao Hui's focus on themes such as identity, gender, ethnicity, and traditional culture. He draws inspiration from his private notebook over the past years, as he gives life to and dramatically presents the living existence of those characters in several imaginary settings. Tao Hui uses the influence of folk art and traditional literature to construct absurd and exaggerated scenes, where the characters possess a metaphorical nature like Tarot card figures, often inundated with endless weariness and sorrow. The sense of "displacement" that the artist stresses is not only a result of visual and audio montage, but also a product of the identity loss and cultural crisis brought by rapid urbanization in China – a theme running through Tao Hui's earlier video works, such as Mongolism (2010) or Talk about Body (2013). Under this light, the story connecting "1 Character" with "7 Materials" does not just concern one marginal group, but also reveals the global marginalized psyche prevalent among today's population.
Tao Hui (1987) was born in Yunyang, Chongqing Province, China and currently lives and works in Beijing, China. He graduated in 2010 from Sichuan Fine Arts Institute with a BFA in Oil Painting. He won the special award of Contemporary Art Archive from Sichuan Fine Arts Institute in 2008, and was twice shortlisted for the 18th and 19th "Contemporary Art Festival Sesc Videobrasil". His solo exhibitions include "1 Character & 7 Materials" at AIKE-DELLARCO, Shanghai, China, 2015. Group exhibitions include: "Essential Matters – Moving Images from China", Borusan Contemporary, Istanbul, Turkey, 2015; "Contemporary Art Festival Sesc Videobrasil: Southern Panoramas", São Paulo, Brazil, 2013, 2015; and "UP-YOUTH, China Young Artists Exhibition", Times Art Museum, Beijing, China, 2011.