MOMENTUM presents Thresholds I TRAFO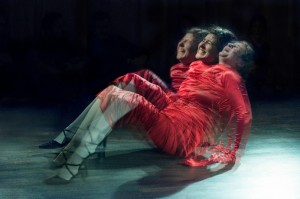 THRESHOLDS
travels to
TRAFO Center for Contemporary Art
Trafostacja Sztuki w Szczecinie
4 Świętego Ducha st., 70-205 Szczecin, Poland
15 December 2013 – 26 January 2014
In Partnership with the Collegium Hungaricum Berlin and TRAFO Art Foundation.
Curated by Vera Baksa-Soos, David Elliott, Constanze Kleiner, Rachel Rits-Volloch, and David Szauder
THRESHOLDS is a cooperation between MOMENTUM, the Collegium Hungaricum Berlin, and TRAFO Center for Contemporary Art. The first edition of THRESHOLDS was hosted by the .CHB in September 2013, during Berlin Art Week. THRESHOLDS has commissioned two performances and a panel discussion on curating performance art, in addition to exhibiting the MOMENTUM Collection and Performance Archive alongside seminal works of video art from Hungary, and a selection of video art from the 1st Kiev Biennale. The second edition of THRESHOLDS held at TRAFO Center for Contemporary Art in Szczecin expands on this program, including an Artist Residency Exchange between MOMENTUM and TRAFO, and includes additional video works from the MOMENTUM and .CHB programs.
Exhibition Opening: 15 December 2013
With a curators talk (Dr. Rachel Rits-Volloch, Vera Baksa-Soos, Constanze Kleiner, David Elliott, David Szauder) and a live performance by TRAFO artist in residence, Jarik Jongman
FEATURING:
The MOMENTUM Collection
ERIC BRIDGEMAN, OSVALDO BUDET, NEZAKET EKICI, DOUG FISHBONE, JAMES P. GRAHAM, MARIANA HAHN, JARIK JONGMAN, MARK KARASICK, HANNU KARJALAINEN, JANET LAURENCE, GABRIELE LEIDLOFF, SARAH LÜDEMANN, KATE MCMILLAN, DAVID MEDALLA, TRACEY MOFFATT, MAP OFFICE, KIRSTEN PALZ, FIONA PARDINGTON, MARTIN SEXTON, SUMUGAN SIVANESAN, SHONAH TRESCOTT, TV MOORE, MARIANA VASSILEVA
The MOMENTUM Performance Archive features videos of performances commissioned by or staged at MOMENTUM. Including works by:
JOYCE CLAY, CATHERINE DUQUETTE, NEZAKET EKICI, MARIANA HAHN, EMI HARIYAMA AND MARIANA MOREIRA, KATE HERS, SARAH LÜDEMANN AND ADRIAN BRUN, KIRSTEN PALZ, SUMUGAN SIVANESAN, TRAVELING SOULS, YULIA STARTSEV
Collegium Hungaricum Video Program complements MOMENTUM's international video selection with its own selection of Hungarian video art of the past 10 years. Reflections on personal experiences, gender and social critical aspects play a significant role in the curatorial selection of these works. Including works by:
ERIKA BAGLYAS, MONA BIRKÁS, GÁBOR BÓDY, JÁNOS BORSOS, RÓZA EL-HASSAN, MARCELL ESTERHÁZY, DÁVID GUTEMA, EDINA CECÍLIA HORVÁTH, ISTVÁN ILLÉS, JUDIT KIS, DORA MAURER, MIKLÓS MÉCS, HAJNAL NÉMETH, DAVID SZAUDER, ANNAMÁRIA SZENTPÉTERY
The Best of Times, The Worst of Times Revisted: Selected Video Works from the 1st Kiev Biennale, Curated by David Elliott
JOHN BOCK, LUTZ BECKER, YANG FUDONG, GÜLSÜN KARAMUSTAFA, TRACEY MOFFATT, MAP OFFICE, AND MIAO XIAOCHUN
Sky Screen: Mass and Mess, Curated by David Szauder
DAVID MOZNY, EVA MAGYAROSI, GYÖRGY KOVÁSZNAI, ISTVAN HORKAY, BART HESS, ADAM MAGYAR
TRAFO Artist Residency
ANDREAS BLANK & JARIK JONGMAN
TRAFO Cooperations
CHRISTIAN JANKOWSKI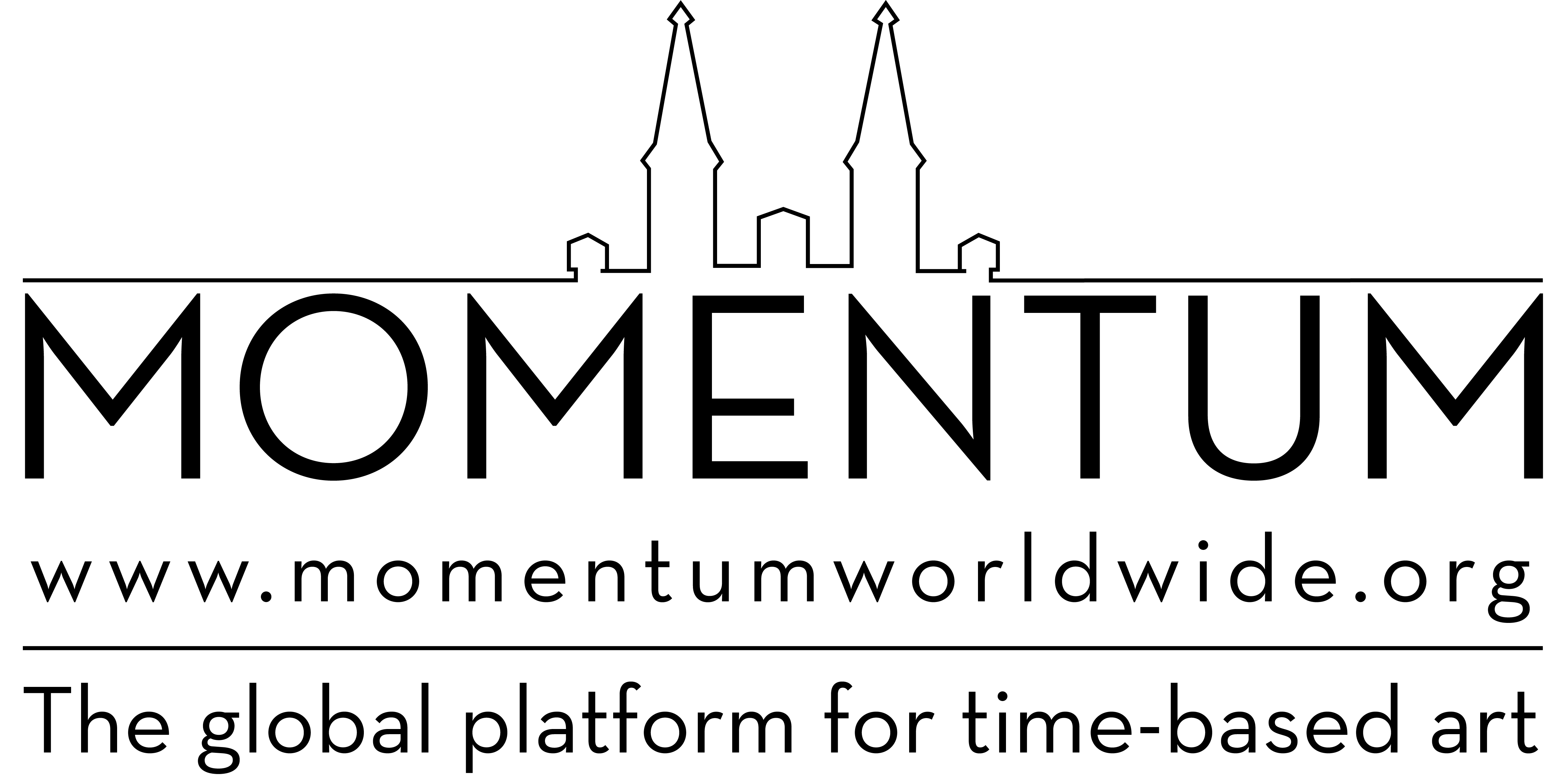 The MOMENTUM Collection was established in 2010 through the generosity of a small group of artists who were involved in MOMENTUM's inaugural event in Sydney. The donations of their works constituted their investment in MOMENTUM's then-nascent model as a global and mobile platform for showing time-based art. Three years later, the MOMENTUM Collection has expanded from its original roster of 10 to 25 artists. The Collection represents a cross-section of predominantly digital artworks at the top of the field. It ranges from some of the most established to emerging artists and includes work from Australia, New Zealand, Korea, Hong Kong, the Philippines, Puerto Rico, Finland, the US, the UK, Bulgaria, Turkey, Poland and Germany. The growth of the Collection reflects the growth of MOMENTUM itself. While we develop and nurture our relationships with these artists, we continually endeavor to bring their work to new audiences worldwide. We are honored to present this iteration of the MOMENTUM Collection at TRAFO Center for Contemporary Art in Szczecin. Due to the unique nature of its growth, the Collection especially lends itself to inquiry into time-based art. Like the works that constitute it, the Collection both sets apart time (to be etched onto a hard drive, recorded on film, or projected across a gallery wall) and is constantly changed by the passing of time itself. The MOMENTUM Collection, including Artist Bios and Statements can be seen by following the link to MOMENTUM COLLECTION.
TRAFO Trafostacja Sztuki in Szczecin is the first center for contemporary art in the northwest of Poland. Founded in 2013, and located in a renovated historic power station, TRAFO takes advantage of its geographical potential – the cross-border location within the Baltic Sea region and the immediate vicinity of Berlin, the cultural capital of this part of Europe. It acts as a unique "display window" through which Szczecin confronts its artistic image with the world.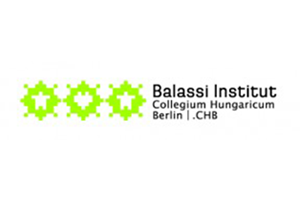 The Collegium Hungaricum, founded in 1924, is a prominent multidisciplinary cultural institution dedicated to the exploration of art, science, technology and lifestyle in Berlin. The mission of the .CHB is to actively stimulate discourse pertaining to current issues, ideas and concepts, in order to further enrich the dialogue surrounding the European cultural experience while simultaneously disseminating Hungarian culture through various events. The Collegium Hungaricum is a part of the Balassi Institute for the promotion of Hungarian culture and also acts as host to the Moholy-Nagy Galerie.
ALSO FEATURING:
THE BEST OF TIMES, THE WORST OF TIMES REVISITED
Echoing the first words of A Tale of Two Cities (1859), Charles Dickens' famous novel set at the time of the French Revolution, this exhibition jumps forward to the present to consider how contemporary art and aesthetics use the past to express the future. The ideals of Human Rights developed during 18th Century European Enlightenment found their first political expression in the American and French Revolutions. Yet, in spite of fine intentions at the outset, Human Rights have been constricted as each revolution has contained at its core the worst as well as the best of human thought and action. This exhibition reflects on utopian dreams of freedom, equality, and security that are very much at the heart of our lives today, as well as on their opposite: terror, inequity and war. It is the destructive forces of both man and nature that seem to make a more ideal life impossible. Showing across several locations as the show travels from Berlin and Istanbul to Poland, revisiting this selection of works is a timely response to the current global situation, where ideals of democracy and freedom have been brought into renewed focus in so many cultural contexts.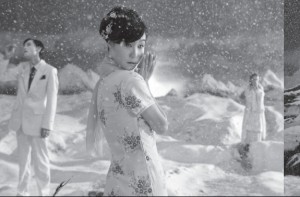 Yang Fudong, THE NIGHTMAN COMETH / Ye Jiang, 2011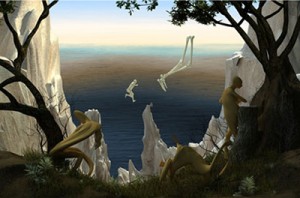 Miao Xiaochun, RESTART, 2008-2010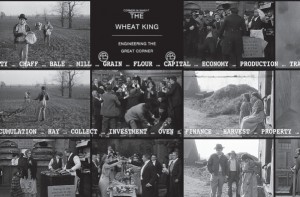 Map Office, THE OVEN OF STRAW, 2012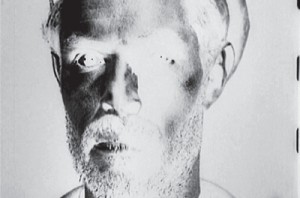 Lutz Becker, THE SCREAM, 2012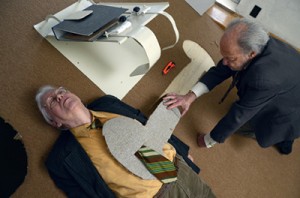 John Bock, MONSIEUR ET MONSIEUR, 2011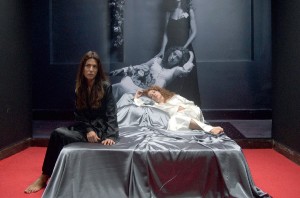 Gülsün Karamustafa, INSOMNIAMBULE, 2011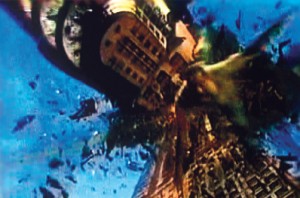 Tracey Moffatt, DOOMED, 2007
 _____________
IN-PROCESS: THE MOMENTUM – TRAFO ARTIST RESIDENCY EXCHANGE
Featuring:
Andreas Blank and Jarik Jongman
Curated By Constanze Kleiner and Rachel Rits-Volloch
TRAFO Trafostacja Sztuki in Szczecin inaugurates its process-based residency program, in collaboration with MOMENTUM Berlin, supported by the Foundation For German-Polish Cooperation. Through the Residency Exchange, TRAFO hosts the German sculptor Andreas Blank, and the Dutch painter, Jarik Jongman.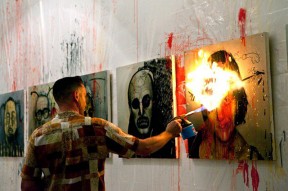 Jarik Jongman, (DE)FACING REVOLT, in ABOUT FACE at MOMENTUM Berlin, 2012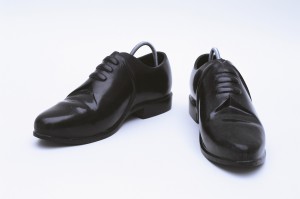 Andreas Blank, UNTITLED
MORE INFO ON MOMENTUM WEBSITE