UP NEXT SYDNEY | DANE LOVETT | TEXTAQUEEN
Sullivan+Strumpf, Sydney
[Press Release]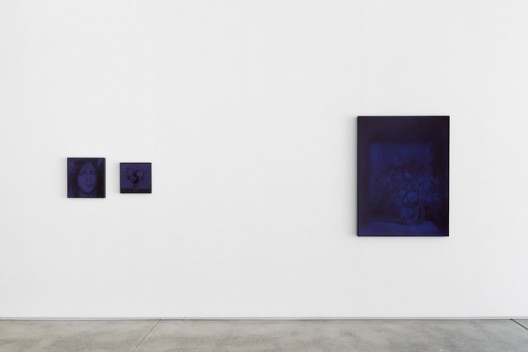 Nightshades
Dane Lovett
4–18 March
Opening Saturday 4 March, 3–5pm
Nightshades continues Dane Lovett's exploration into the still life genre, in a series of work that repetitively cites motifs from art history, as well as his own oeuvre. Rendered in a strikingly restrictive palette of dark purple and warm blues, the series is unifed by a seductive, yet inescapable feeling of twighlight. Produced using a subtractive method of painting, whereby areas of deep transparent colour is removed to reveal the purple base, each gesture revisits the subject matter with a sense of casual reminiscence.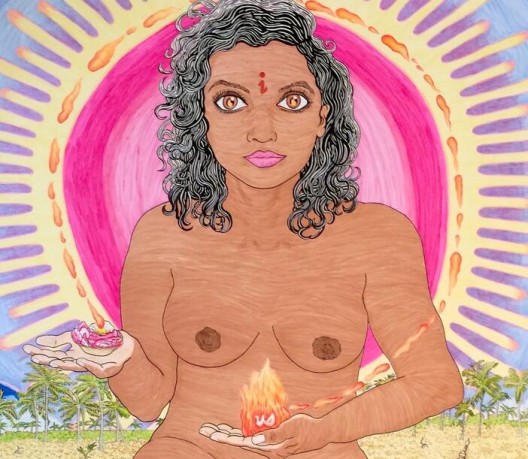 Gods Save the Queen
TextaQueen
4–18 March
Opening Saturday 4 March, 3–5 pm
Gods Save the Queen was conceived during TextaQueen's 2015 Asialink residency at Kriti Gallery in Varanasi, India. These imaginative self-portraits process her 'return to the motherland' as a second generation emigrant, allegorically employing animal, spiritual, and other cultural iconography associated with India, to articulate experiences of (neo)colonialism.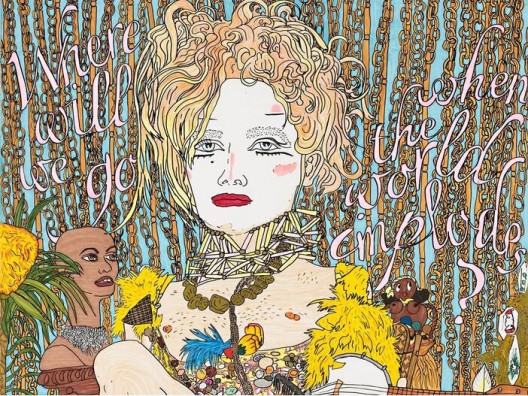 TextaQueen: Between You and Me
Mornington Peninsula Regional Gallery
24 Feb–30 April
Mornington Peninsula Regional Gallery presents a major TextaQueen survey ehxhibition. Bringing together work created over a 15 year period, this exhibition reflects on how visual and popular culture inform personal identity via re-interpretations of the salon nude, re-creations of cultural and historical identities undressed in the Australian landscape, critiques of colonial histories in apocalyptic movie poster portraits and, in recent work, articulates the evolution of TextaQueen's own identity as an Australian-born Goan Indian.