YUZ MUSEUM presents in Shanghai RAIN ROOM by RANDOM INTERNATIONAL - Made possible with the support of Volkswagen Group China
[Press Release]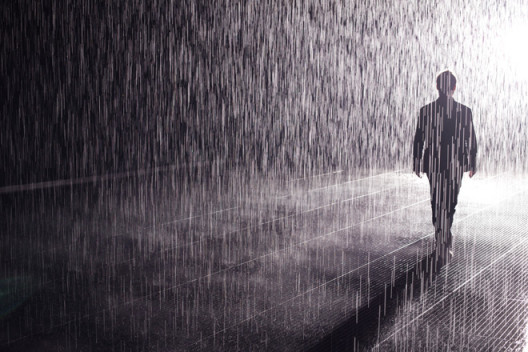 Random International's Rain Room is a monumental work that encourages people to become performers on an unexpected stage, while at the same time creating an intimate atmosphere of contemplation. This exhibition is an invitation to explore the roles that art, science, technology, and human ingenuity can play in stabilizing our environment.
China's preeminent musuem of contemporary art, the Yuz Museum in Shanghai, will present the first showing in Asia of a major installation from the Yuz Collection entitled Rain Room (2012) by the artists Random International. Rain Room was first presented at the Barbican in London (2012) and then at The Museum of Modern Art, New York (2013). It will be premiered in Asia at the Yuz Museum Shanghai from September 1st to December 31st 2015. The presentation in Shanghai has been made possible with the support of Volkswagen Group China.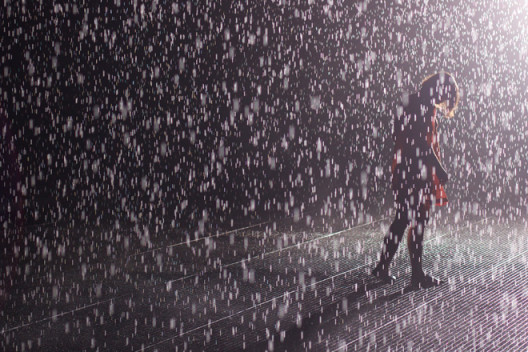 This exhibition is inspired by an installation at The Museum of Modern Art, on view from May to July 2013, as part of the exhibition EXPO 1: New York, which was organized by Klaus Biesenbach, Director, MoMA PS1 and Chief Curator at Large, MoMA. EXPO 1: New York at MoMA PS1 and The Museum of Modern Art was made possible by a partnership with Volkswagen of America.
Rain Room is a large-scale environment of perpetually falling water that ceases to pour wherever a person walks.
Conceived by the artists Random International, Rain Room is on view courtesy of Yuz Collection who commissioned a sitespecific installation of 150 sq. meters in response to the vast space of the Yuz Museum. In presenting the most ambitious scale of the work to date, the Shanghai exhibition will have over 50% more capacity than the previous exhibitions.
Extended viewing hours and a "view only" queue where visitors can engage with the installation at very close range but without walking directly below the rain, ensures everyone inspired to visit can experience Rain Room in person.