ZHANG YONGXU
The Stranger
Tang Contemporary, Bangkok
[Press Release]
Tang Contemporary Bangkok is proud to announce the opening of  The Stranger, a solo exhibition by Zhang Yongxu, on November 16.
His paintings depict enchanting urban night scenes, village buildings with folk touches, and worried or happy figures. Zhang uses particular lighting and distortions to construct a distinct painting language. As fragments of memory, the scenes are given a freshness, allowing real and surreal painting methods to coexist. The paintings very easily arouse emotion in the viewer, linking the artist's spiritual world and our individual memories.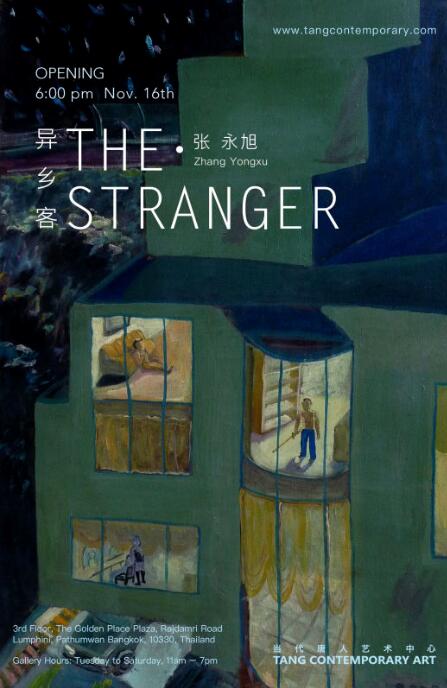 With strong gestures and vibrantcolors, marked by many symbolic layers, themes such as country life and personal experiences bring together autobiographical scenes of his domestic life through his period in China and United States. In those paintings, we witness diverse people in their daily lives and routines seen by the eye of an artist, a man, an individual. Everyday scenes and tiny details get highlighted, revealing the essence of beautyof simple things which manifests itself brightly.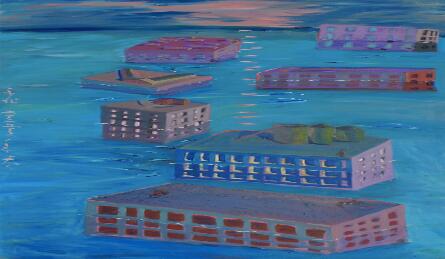 At the age of 22, Zhang Yongxu left his home in Xinjiang to study, work, and live in New York and California. He is now based in Beijing. He traveled around the world, but his work was rooted in Xinjiang. In other cities, he was always a stranger and a by stander; a longing for Xinjiang had permeated Zhang's body long ago. Xinjiang is a special place where civilization, politics, and culture intersect; this means that, in his work, Zhang both observes minute details and asks grand questions. Following in the footsteps of this stranger, we witness happy fragments of his personal memories, and come to know the history of cities in which the traditional and the modern coexist.