ZHOU YANGMING
Begin Again
Pearl Lam Galleries, Hong Kong
[Press Release]
Hong Kong— Pearl Lam Galleries is delighted to present the first Hong Kong solo exhibition of Zhou
Yangming (b. 1971), one of the most distinctive Chinese abstract artists. The show will feature his minimal yet intricate paintings from 2001 to 2017, which he primarily creates by painting line upon line.
Every subtle short line displays the intersection of fluctuating and serene emotions, while documenting the artist's time and meditational practices.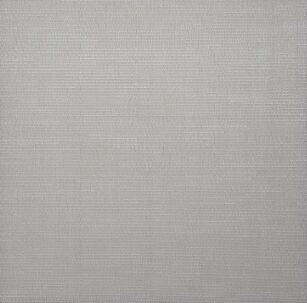 "The world is your mirror: everything you see is what you want to see and is a projection of your inner being, not necessarily how the world actually is. In the pursuit of truth, we must purify the self. Every second of every day is a new beginning." —Zhou Yangming
Zhou Yangming's paintings are mainly based on lines and space. During the creation process, the artist feels the passage of time by painting lines repeatedly. Painting becomes a transformative activity that documents time, daily life, intentions, references, and communications. Each simple line is different, as it reflects the artist's state of mind and environment at the moment. Painting lines has become a part of the artist's everyday life; every line he paints is treated as a new beginning to a particular moment.
The Dao De Jing states, "The Way bears sensation, Sensation bears memory, Sensation and memory bear abstraction, and abstraction bears all the world." Zhou's works emphasize the repetition, continuity, and simplicity of the mind, especially infinite self-sufficiency. He uses his series of paintings to illustrate his concept of space instead of presenting it in every individual work. When Zhou starts to paint a line, the canvas turns into an infinite space. Space will never be limited; it is born out of a relationship between movement and transformation. The consciousness of writing and the ideas of his heart are always key elements in his creations. Zhou's intention is not to show the aesthetic value of calligraphy, the structure of characters, or meaning of words through his art; instead, it is to allow people to experience his state of mind and realm of meditation. Zhou believes that this is also the process one can follow to distance oneself from the chaos of urban life and to seek spiritual sustenance.
Zhou's studio is located in the Shanghai countryside, as he believes that living in tranquility and seclusion is the best way to immerse himself in painting and the meditative process. When he paints,
Zhou is absorbed in the process and patiently continues until he is finished. He paints different colour fields and leaves a tiny space between them to create a square illusion as the bottom layer of his paintings and then applies a second layer by calmly painting line upon line. By leaving space, Zhou allows viewers to see the background colours and the intersection of emptiness and reality. The artist gazes at the toe of the paintbrush and feels the moment as the brush touches the canvas. The demanding process of painting every stroke leaves traces of the artist's presence.
Zhou's paintings do not possess a narrative logic. There is no reconstructed circumstance or conversation, but his works exhibit an implicit recognition between people, circumstances, and matter. Lines and brushstrokes within paintings are no longer decorative or manifestations of extreme spiritual utopian ideas; they are the reflection of daily life. Zhou does not use his works to project his ideas on people; instead, he allows their own spiritual characteristics to emerge. Lines within his paintings are transformed into ideographic carriers and become lifelike, igniting conversation.