Improved Outlook Among Experts for the Chinese Contemporary Art Market
ArtTactic – 18% of experts surveyed believe that the Chinese contemporary art market will see a positive development for the upcoming season, up from 7% in November 2012.
Top 5 Artists – Short-term Confidence
1 Qiu Zhijie
2 Yang Fudong
3 Xu Zhen
4 Liu Xiaodong
5 Xu Bing
Top 5 Artists – Long-term Confidence
1 Cai Guoqiang
2 Yang Fudong
3 Ai Weiwei
4 Zhang Xiaogang
5 Zhang Peili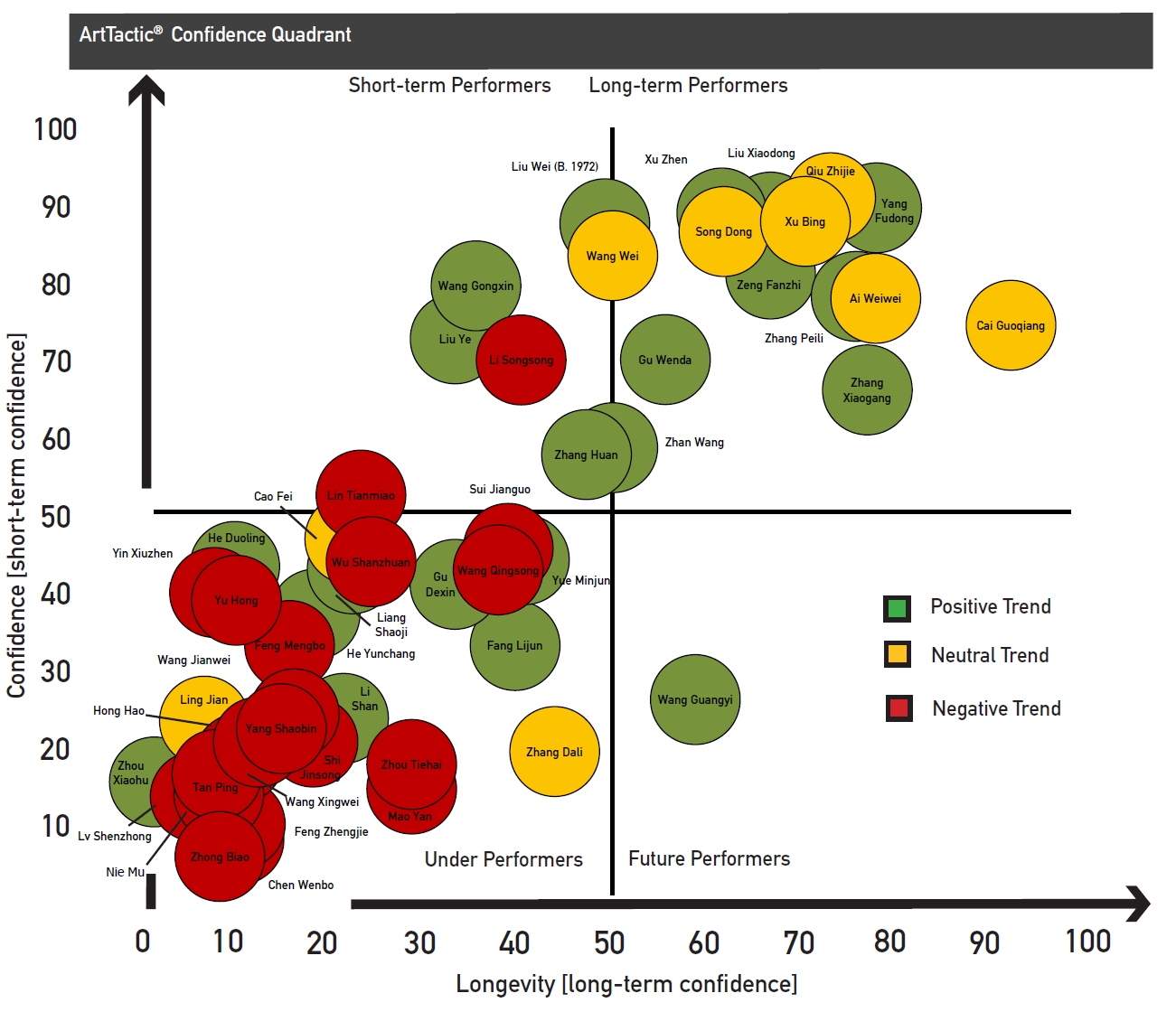 Report contains Short- and Long-term Confidence Ranking of 51 contemporary Chinese artists
View Chinese Contemporary Art Market Confidence Survey Report – April 2013
Contemporary Chinese art auction market up 32% in the last 6 months
Recent auctions from Hong Kong and Mainland China this spring brought in $1.6 billion across all categories, an increase from last season's $1.2 billion.  The four main auction houses in that region (Christie's, Sotheby's, Poly and Guardian) raised $2.74 billion in auction sales in 2012, this was a 43% drop from the previous year.  The great fall may be attributed to a few high profile scandals, political uncertainty, clampdown on tax evasion and speculative investments.  In spite of this, the previous Chinese contemporary art auctions by the big four auction houses raise $76 million (excluding buyer's premium), an increase of 32% from last autumn.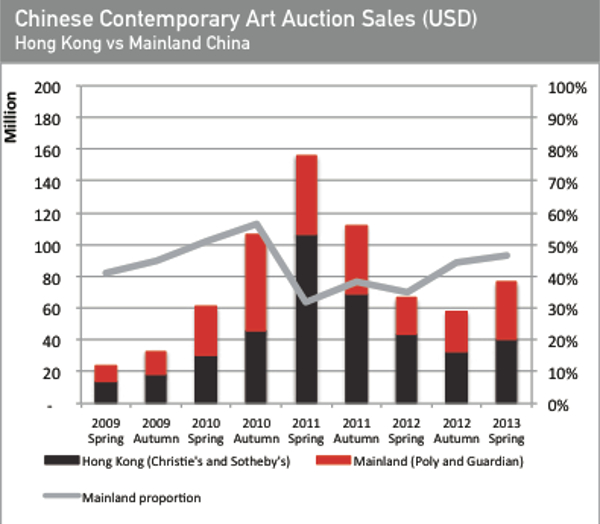 View Chinese Auction Analysis Report – June 2013 
ArtTactic is a progressive art market analysis firm that offers dynamic and responsive research and commentary on the fast-paced and ever-changing art world.  ArtTactic subscription provides analysis and reports on selected art markets, together with podcasts by leading industry professionals.