Soils, Séances, Sciences and Politics On the Posthuman and New Materialism
[Press Release]
This (E)volume is collection of essays and practices that reflect on the presentations in the seminar Soils, Séances, Sciences and Politics (SSSP)- On the Posthuman and New Materialism (Goethe-Institut, Beijing 2017). This discursive and performative 2-day seminar opened up diverse relevant topics such as, technology, ecology, sustainability, agency, and materiality. An international group of cultural and scientific practitioners -artists, curators, researchers, and theorists- gathered to collectively reflect on these urgent issues with and through diverse art practices. Rather than being an exhaustive introduction to the fields of research in question, this publication consists of individual explorations, positions and reflections. New Materialism and Posthumanism are so far mainly researched in the Western (art) discourse and context. With this publication we focus on opening up a larger transcultural dialogue in the context of visual art and related theory-practises in the fields of New Materialism and Posthumanism. Throughout this diversity of topics the underlining themes and questions are spirituality, environment, dualism, capitalism and temporality. Furthermore, we explore to what extent these theory-practices might be echoing Chinese thought and what might this mean and generate.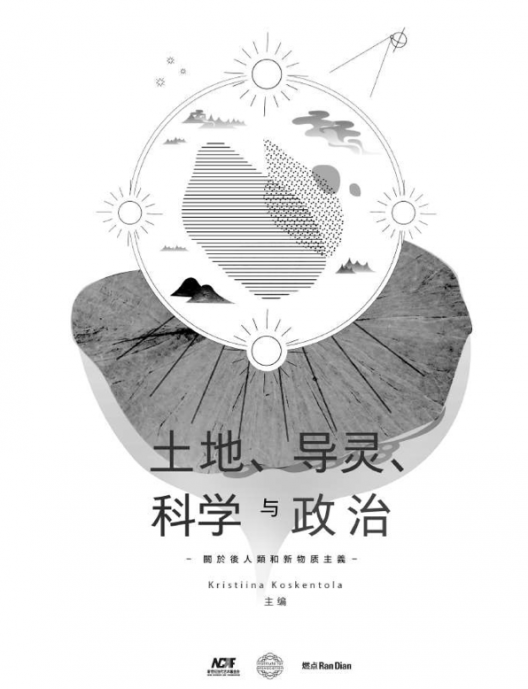 This (E)volume consists of three parts:
Part 1 consists of essays in which the authors involved review their seminar contributions and contemplate their potentials findings, new questions and new research directions that might have been conceived and opened up through our exchanges. It moves from philosophical journey in New Materialism: through Cartesian dualism as fraud, via Spinoza and Serres to the necessity of getting rid of Humanist presuppositions towards metempsychosis as a fundamental basic (Rick Dolphijn). We continue with imaginative research on Daoism as the theoretical foundation of Chinese medicine, astronomy, Feng shui and alchemy and as an ancient fundamental approach to the mind-body issue and in relation to technology (Fu Xiaodong). We look into contemporary  art practices: the elimination of the great divide between artificial and natural environments, and making a suspended situation of hybridization, new tendencies in bio-art, monism and Eastern entomology (Jo Wei) and research on what roles plants play in modern Chinese politics: If Dao is in weeds and if this might generate new politics (Zheng Bo). We explore capitalism from a more historical materialist perspective:  On the relation between Confucianism and technology drawing on the recently published book, The Question Concerning Technology in China. An Essay in Cosmotechnics by Chinese/Hong Kongese philosopher Yuk Hui (Mi You) and speculations on, among other, metabolism with nature connected to the historical emergence and transformation of the human in time, how historical constructions of nature can be juxtaposed with the economical and the ecological, in futurology and ideas around 'resilience' (Marina Vishmidt). And finally, moving on from these more humancentric reflections trough historical materialism, we conclude with how theories in physics might be operative in the field of art: New Materialist mapping of the curating and curatorial practices following the framework of Agential Realism by feminist, quantum physicist and philosopher of science Karen Barad (Jussi Koitela).
Part 2 (Bi-lingual) Contains images reflecting the essays by the authors and introduces the practise; video works and performances that were presented during the seminar. As contributing parts to the seminar and this publication, focussing on the particular, individual works, and the specific content and context they explore. We introduce Rumiko Hagiwara's  Full moon (2014), Hu Wei's The World of the Hard and the Soft (2015), Kristiina Koskentola's Gold Coins to the Headsman (2015), Tuomas A. Laitinen's The Powder of Sympathy (2015), Shian Law's Transmission (2017), Liu Chengrui's Qinghai (2017), Liu Yujia's The Third Man (2014), Sascha Pohle's Statues Also Die (2012), Miguel Ángel Rego Robles' Post-Contingent Coherence  (2016) Song Yi's On Materiality in Time (2017), Tian Xiaolei's The Creation (2015) and Yang Jian's Plant Some Weeds (2015).
Part 3 Is the translation of part 1.
The seminar and this volume are conceived by Kristiina Koskentola and Beijing based Institute for Provocation (IFP) -Dai Xiyun, Hu Wei and Song Yi.
Published by
Institute for Provocation          Ran Dian
Beijing                                          Shanghai
This is an open access book, licensed under a Creative Commons By Attribution Share Alike license.
Freely available online at http://www.randian-online.com/np_news/sssp/
SSSP IMAGE-compressed SSSP ENG text-compressed
ISBN 978-988-14173-9-8
The volume is produced with generous funding by
New Century Art Foundation, China
http://www.ncartfoundation.org
Weblinks:
https://www.iprovoke.org/
http://www.randian-online.com/
Seminar
https://www.iprovoke.org/sssp-en
https://www.iprovoke.org/sssp-cn