柏林MOMENTUM与上海民生美术馆合作
本文仅限英文阅读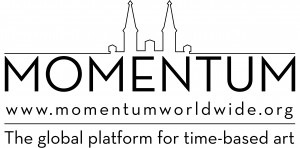 MOMENTUM Berlin in Collaboration with the Minsheng Art Museum Shanghai Announces Time_Art_Impact, 25 May 2014 at 4:00pm at Minsheng Museum

Time_Art_Impact Dialogue #1
Nezaket Ekici In Dialogue With Dr. Lu Xinghua
Minsheng Art Museum
Address: bldg F, NO.570 West Huaihai Road
Time_Art_Impact

An Education Collaboration Between
The Minsheng Art Museum in Shanghai and
MOMENTUM, the Berlin-Based Global Platform for Time-Based Art
May 2014 – June 2015
MOMENTUM Berlin and Minsheng Art Museum Shanghai are proud to announce the collaborative project: Time_Art_Impact, a year-long education program of dialogues between media artists from the MOMENTUM Collection and key figures from the Shanghai art scene. Time_Art_Impact is the inaugural program of the new Media Library at Minsheng Art Museum, which will use the MOMENTUM Collection of international video art as a basis for a series of monthly cross-cultural dialogues via live-streaming technology. One evening each month for thirteen months, Minsheng Art Museum will host a live web-streamed artist talk and video screening with a total of thirteen selected artists from the MOMENTUM Collection. Each dialogue will be led by a different respondent from China, including art-historians, curators, editors, artists and directors. This collaboration aims to facilitate transcultural exchange through an ongoing conversation that collapses national borders and builds on a committed mutual engagement to explore and research time-based art. The thirteen dialogues will thereafter be archived and broadcast on the websites of both MOMENTUM and the Minsheng Art Museum. Through this structure of live and documented dialogues, both art professionals and public audiences can connect between Berlin, Shanghai and the global art community. Time_Art_Impact Dialogues take place monthly from 25 May 2014 – June 2015.
The launch of Time_Art_Impact takes place on May 25th at 4:00pm at the Minsheng Museum, with Berlin-based Turkish performance and video-artist Nezaket Ekici in dialogue with Dr. Lu Xinghua, Associate Professor of Philosophy at Tongji University. The talk is accompanied by the screening of Ekici's works from the MOMENTUM Collection and Performance Archive: Veiling and Reveiling (2010) and The Tube (2013).
The program of dialogues for the next 12 months will be announced shortly.
Nezaket Ekici (Kirşehir, 1970) is a Turkish-born performance and video artist based in Germany, who holds a Master's degree in Performance Art from the Marina Abramovic Institute. Through performances marked by a strong and crisp visual language, Ekici confronts culturally specific attributes of femininity, contesting their agency on the body. Diligently undergoing and/or withstanding the habits dictated by these objects, she questions the opposition between confinement and concealment, public and private, safety and repression. Through a practice largely grounded in durational performance and most distinctively in psycho-physical endurance and tenacity, Ekici's work interconnects everyday elements to form a total work of art — a Gesamtkunstwerk.
Lu Xinghua is Associate Professor in the department of Philosophy in Tongji University. He is an expert in French philosophy with a focus on political philosophy, aesthetics and art theory. He is proficient in English, French, and German, writing on art, politics and philosophy. Entering Chinese contemporary art circles in 2009, he has given numerous speeches at art galleries and museums, in addition to planning, organizing and participating in various contemporary art exhibitions and conferences.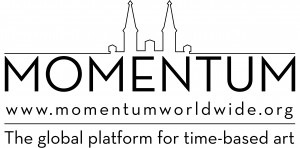 ABOUT MOMENTUM AND THE MOMENTUM COLLECTION
www.momentumworldwide.org
http://momentumworldwide.org/collection/
The MOMENTUM Collection was established in 2010 through the generosity of a small group of artists. The donation of their works constituted their investment in MOMENTUM's then-nascent model as a global and mobile platform for time-based art. Now including works by a total of twenty-six artists, the Collection represents a cross-section of exceptional time-based artworks by established as well as emerging artists from around the globe, including work from Australia, New Zealand, Korea, Hong Kong, the Philippines, Puerto Rico, Finland, the US, the UK, Bulgaria, Turkey, Poland and Germany. Still growing, the collection reflects the growth of MOMENTUM itself. While it develops and nurtures its relationship with its artists, MOMENTUM continually endeavors to bring their work to new audiences worldwide. The steady growth of the Collection through donations by artists is a direct reflection of the relationships and networks established through the strength of MOMENTUM's exhibition programs.
MOMENTUM is a non-profit global platform for time-based art, with headquarters in Berlin at the Bethanien Art Center. Through MOMENTUM's program of Exhibitions, Education, Public Video Art Initiatives, Residencies, and Collection, they are dedicated to providing a platform for exceptional international artists working with time-based practices. The term 'time-based' art means very different things today than when it was first coined over forty years ago. MOMENTUM's mission is to continuously reassess the growing diversity and relevance of time-based practices, always seeking innovative answers to the question, 'what is time-based art'? Positioned as a global platform with a vast international network, MOMENTUM serves as a bridge joining professional art communities, irrespective of institutional and national borders. The key ideas driving MOMENTUM are: Collaboration, Exchange, Education, Innovation, and Inspiration.
ABOUT MINSHENG ART MUSEUM
www.minshengart.com
Minsheng Art Museum is a non-profit organization sponsored and funded by the China Minsheng Banking Corporation. Formally established in September, 2008, it has become mainland China's first public welfare organization. It is located in Shanghai's Redtown International Art Community and boasts a total surface of 4000m2, with five exhibition halls of about 1600m2 each. Though its focus lies primarily on Chinese modern and contemporary art, Minsheng Art Museum maintains a pronounced international perspective. Representing the most recent developments in Chinese contemporary art, it aims to actively communicate and cooperate with cutting-edge partners from around the globe. Minsheng Art Museum collects and exhibits outstanding artworks from both within and outside China and seeks to promote Chinese art and foment a variety of international collaborations in order to support cooperative academic research, while also providing its publics with a broad range of educational activities on art and aesthetics.