2016 AAA Annual Fundraiser | View 75 artworks online!
Asia Art Archive (AAA) presents a fundraising auction of 75 works of art generously donated by local and international artists, patrons, and galleries for the 2016 Fundraiser.
For the last 16 years, AAA's mission has been to collect, create, and share knowledge around recent art from Asia. In a fast changing cultural landscape, AAA's work enables a deeper understanding of this history for present and future generations. We are extremely grateful for your support to date, and ask you to please support us on this incredibly important occasion to continue making our work possible.
In partnership with Christie's, a preview exhibition of the artworks on auction will be held from 15–18 November, with the auction taking place on the evening of 19 November. Bids can be placed online in advance from 7–19 November.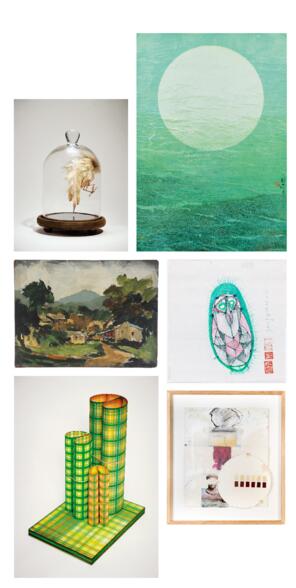 Featured this year are the works of Hong Kong artists Frog King, Hon Chi-fun, Lee Kit, Wong Wai Yin, and Samson Young, alongside prominent Chinese artists Guo Fengyi, Liu Guo-song, Zhan Wang, Zhao Gang, and Yan Lei. A selection of other renowned artists include Heman Chong, Antony Gormley, Shilpa Gupta, Michael Joo, Daido Moriyama, and Walid Raad. An e-catalogue containing more information can be downloaded from the AAA website.
PREVIEW
15–17 Nov | 10am–6pm
18 Nov | 10am–3pm
OPENING RECEPTION
15 Nov | 6–8 pm
Christie's Hong Kong,
The James Christie Room
22th Floor, Alexandra House,
18 Chater Road, Central, Hong Kong
AUCTION
7–19 Nov | Online via www.aaa2016auction.com
19 Nov | Live