Art Jameel launches multi-year commissions programme with call to artists to propose major sculptural works
Artists are invited to explore light as a medium for a public art installation
Artwork to be revealed at the opening of the new Jameel Arts Centre, Dubai, in 2018
Applications are due by November 21, 2017
Dubai, United Arab Emirates | October 17, 2017: Art Jameel, a not-for-profit organisation that supports arts, education and heritage in the Middle East, announced today the launch of a multi-year commissions programme. Starting with a 2018 sculpture commission, which builds on Art Jameel's longstanding interest in supporting artists in creating create new public works, the programme spans a 3-year cycle anchored at the forthcoming Jameel Arts Centre, UAE. The 2017-2018 programme focuses on sculpture, specifically works using light technologies; upcoming editions will consider research and lecture series (2019) and drawing and painting (2020). The new work awarded under the inaugural 'Art Jameel Commissions: Sculpture' programme will be revealed at the Jameel Arts Centre on the Dubai Creek, at its grand opening in the winter of 2018.
Art Jameel Commissions is open to artists from or based in the Middle East, North Africa and Turkey, as well as those from around the world with an interest in and familiarity with these regions. Art Jameel Commissions will be foundational to the Centre's future programming, reflecting the institution's aims to be a multidisciplinary, exploratory space. For the inaugural edition, artists are invited to respond to the concept and form of light, as well as to the building and environment of the Jameel Arts Centre, Dubai. The project encourages artists to consider the role of light in a dynamic urban setting and to reflect upon the ways in which artists and architects have embraced the medium.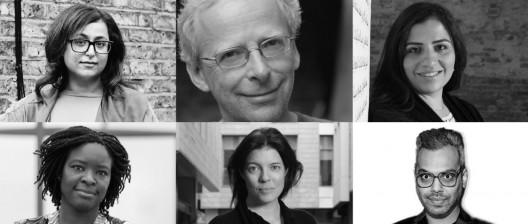 Following the submission of applications by 11:59 pm (UAE) November 21, 2017, the international jury will select three shortlisted artists before announcing the winner in February 2018. The winning artist will receive a production budget of USD 70,000, as well as support from a network of architectural, engineering and technical experts. The jury includes writer and curator Shumon Basar; independent curator and art historian Reem Fadda; James Lingwood, Co-director, Artangel; Elvira Dyangani Ose, Senior Curator at Creative Time and Lecturer in Visual Cultures at Goldsmiths, University of London; and Sheikha Hoor Al Qasimi, President, Sharjah Art Foundation; plus representatives of Art Jameel.
Antonia Carver, Director of Art Jameel, said, "Art Jameel aims to support artists in the development of their practice and the new commissions programme allows us to do just that. With its focus on light technologies and mandate to create a truly public work, the inaugural 'Art Jameel Commissions: Sculpture' encourages artists to explore new media and reach broad audiences outside of the traditional gallery space. This programme is an exciting way for us to continue building upon Art Jamel's strong history of exhibitions, educational initiatives, institutional partnerships and community outreach and encourage artists' practices in, from and connected to the region."
Art Jameel has an extensive track record of working with artists to produce and exhibit works in public spaces. In collaboration with Jeddah Municipality, for example, Art Jameel founded the open-air Jeddah Sculpture Museum, restoring and showcasing major sculptures in a public park on the Corniche in Jeddah, Saudi Arabia; recent new commissions include a major outdoor work by Maha Malluh.
One of the first not-for-profit contemporary arts institutions in Dubai, the Jameel Arts Centre—a 10,000-square metre, three-storey multi-disciplinary space designed by UK-based firm Serie Architects—will present curated exhibitions and act as a hub for educational and research initiatives. Located at the tip of Dubai's Culture Village, overlooking the Dubai Creek, the Centre includes more than 1,000 square metres of dedicated gallery space, a 300-square metre open-access research centre, flexible studio and events spaces, a café and bookshop. Until the Centre launches, Art Jameel's temporary Project Space in Alserkal Avenue, Dubai, hosts a dynamic programme of exhibitions, projects, talks and events. Past exhibitions have presented works by artists Maha Maamoun, Hazem El Mestikawy and Basel Abbas and Ruanne Abou-Rahme, among others. Research Studios embrace an experimental approach to history-making; 'Annotations – Interdisciplinary practices of the early 80s, UAE' opens November 1.
Full details on Art Jameel Commissions: Sculpture, including details on eligibility criteria and processes, can be found here: https://artjameel.org/projects/art-jameel-commissions/
For more information visit www.artjameel.org and join the conversation on Instagram @art_jameel | Facebook @art_jameel | Twitter @art_jameel using the hashtag #artjameeldxb
About Art Jameel
Art Jameel is a not-for-profit organisation that supports artists and creative communities. Current initiatives include running heritage institutes and restoration programmes, plus a broad range of arts and educational initiatives for all ages. The organisation's programmes foster the role of the arts in building open, connected communities; at a time of flux and dramatic societal shifts, this role is understood as more crucial than ever. Winter 2018 will mark the opening of the Jameel Arts Centre in Dubai, one of the first not-for-profit contemporary arts institutions in the city.
Art Jameel's model is collaborative: major institutional partners include the Victoria & Albert Museum, the Prince's School of Traditional Arts and the Metropolitan Museum of Art; locally, the organisation works with individuals and organisations to develop innovative programming that embraces both ancient and new technologies, and encourages entrepreneurship and the development of cultural networks.
Art Jameel is positioned alongside Community Jameel, and complements its sister organisation's work in promoting positive social change, job creation and poverty alleviation across the Middle East, North Africa and Turkey.