Book Launch of Apichatpong Weerasethakul Sourcebook : The Serenity of Madness
[Press Release]
24 November, 2016, 6.30pm
In the last week of our exhibition, Para Site is pleased to launch the Apichatpong Weerasethakul Sourcebook : The Serenity of Madness, co-published by Independent Curators International and MAIIAM Contemporary Art Museum. The evening will feature a conversation with artist Chai Siris, who has been working closely over the years with Apichatpong Weerasethakul, and is the current participant in Para Site's International Art Residency. The conversation will offer insights from the editorial selection of materials included in the sourcebook, and will invite the audience into an intimate exploration of Weerasethakul's influences.
The Apichatpong Weerasethakul Sourcebook : The Serenity of Madness is the third in a publication series by Independent Curators International that offers a contemporary perspective on social, political, and cultural issues that impact and inspire artists today. The book includes a collection of primary research materials, such as rare archival documents, artwork studies, and excerpts of landmark publications, selected from the artist's own archive and annotated with personal commentary.
The publication will be available for purchase at the launch event for a special price of 350 HKD. Further copies can be purchased online here: http://curatorsintl.org/shop/apichatpong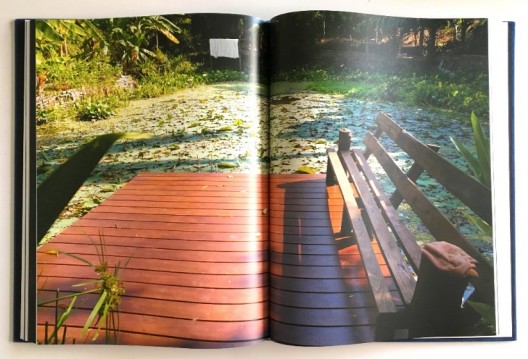 About Chai Siris
Chai Siris (b. 1983, Bangkok) is an artist based in Chiang Mai, Thailand. He started his art practice when he worked with homeless people at Bangkok's Royal Ground. He continues to collaborate with people from various professions such as fortune tellers, photo lab technicians, construction workers, and housewives. His work, often in video and photography, deals primarily with the reconstruction of personal and social history, being inspired by his observations of village lifestyle. Chai Siris's works have been shown at renowned events including Venice International Film Festival and dOCUMENTA 13. His current project, The Man Who Waits 500,000 Years for This Song, is a portrait of an archeological site in Northern Thailand. It will be presented at the Dhaka Biennale 2016.
Para Site is Hong Kong's leading contemporary art centre and one of the oldest and most active independent art institutions in Asia. It produces exhibitions, publications, discursive, and educational projects aimed at forging a critical understanding of local and international phenomena in art and society. Founded in 1996, Para Site is celebrating its 20th year of supporting artists and reinventing Hong Kong's art scene.