Call for Applications: City University of Hong Kong School of Creative Media
Application Deadline: May 31, 2017
Admissions Seminar: 11:00 am, February 25, 2017 (Saturday) (RSVP rain.wong@cityu.edu.hk)
School of Creative Media, City University of Hong Kong
M1052, Run Run Shaw Creative Media Centre, 18 Tat Hong Avenue, Kowloon Tong, Hong Kong (Click to view map)
For More Information on the Program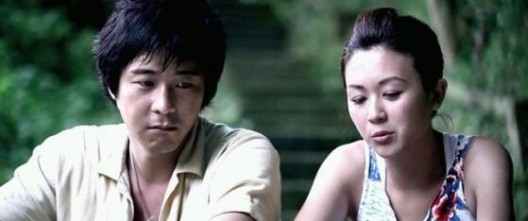 MFA Creative Media
The MFACM emphasizes the integration of contemporary art, culture and technology. It provides intensive and advanced training in digital audiovisual media and culture, animation, computer graphics, film/video production, interactive media and new media art. A cutting-edge art programme with a global vision, the MFACM is a hub and a laboratory for creative exchanges and professional collaboration regionally as well as internationally.
MA Creative Media
The MACM offers a humanities-oriented curriculum intended to complement the School of Creative Media's mission to investigate the most significant artistic, professional, and socially relevant aspects of contemporary mediated expression.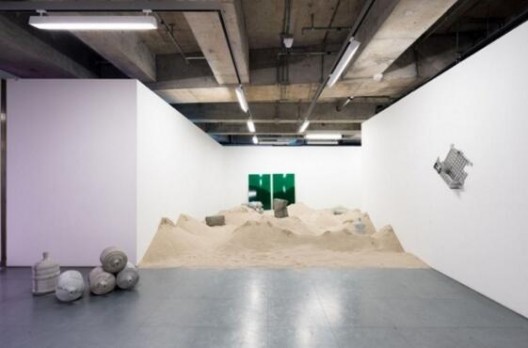 The Curating Art and Media Stream (CAM) aims at developing the creative, intellectual, and technological competence required of future leaders in the art and media curating sector. It emphasizes the impact of digital media on all aspects of art, with a focus on developing capabilities in using new technologies in curating, exhibiting, and communicating art. Graduates will gain a critical understanding of key issues in contemporary practice of art and media, as well as solid skills in research, curating, collection, and exhibition to become successful in their careers or further studies in research degree programmes.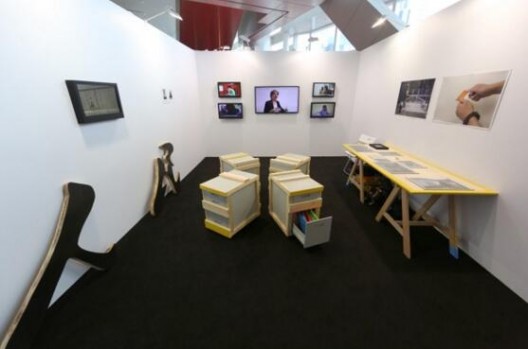 The Media Cultures Stream (MC) is intended to complement the Master of Fine Arts (MFACM) offered by the School of Creative Media, through an emphasis on the critical consideration of significant areas of media history, theory, and criticism. In keeping with the School's mission, the curricular emphasis is in areas of digital media, but traditional media forms (e.g. film) are also addressed. This stream is intended to provide postgraduate level preparation especially for media professionals and graduates, and for applicants from other professional areas in which the role of being a media specialist is increasingly desirable or necessary.
Program information click here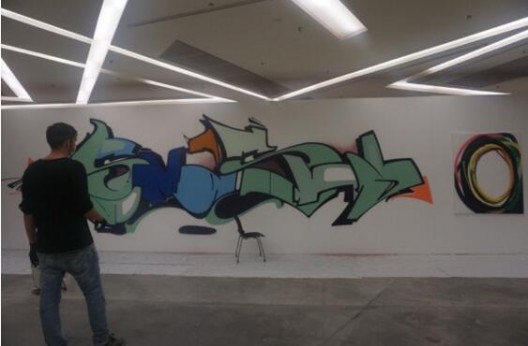 Faculty: Richard William Allen (Dean), Oscar Au, Maurice Benayon, Charles Chan, Damien Charrieras, Clara Cheung, Derek Chiu, Kimberly Choi, Steve Fore, Fu Hongbo, Max Hattler, Scott Hessels, Ingrid Hoelzl, Rita Hui, Ip Yuk Yiu, Tobias Klein, Yong Ming Kow, Harald Kraemer, Linda Lai, Lam Miu Ling, Ryan Lam, Tomás Laurenzo, Leung Chi Wo, Eddie Leung, Phoebe Man, Cédric Maridet, Takuro Mizuta Lippit, Magnus Renfrew, Don Ritter, Hector Rodriguez, Jeffrey Shaw, Phil Shek, Roberto Simanowki, Ayoung Suh, Adam Tam, Dick Thung, Christian Wagner, Tamás Waliczky, Louisa Wei, Yim Chun Pang, Koala Yip, Yu Ka Ho, Zheng Bo, Kening Zhu