Chronus Art Center is pleased to present Artist-in-residence Open Studio
Artist in residence: Andrej Boleslavský
Date: 07.15.2017
Time: 15:00 – 17:00
Venue: Chronus Art Center
Address: Building 18, No.50 Moganshan Rd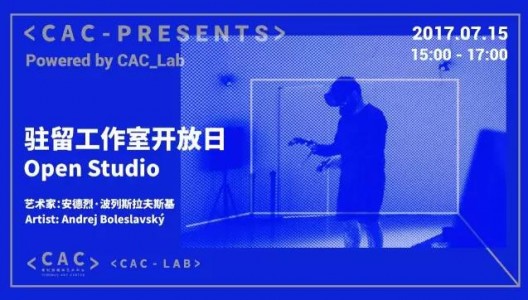 On July 15th, Chronus Art Center will host an Open Studio event of current Research and Creation Fellowship artist Andrej Boleslavský.
Starting with the artist talk, Andrej Boleslavský will guide the audience through the artworks he previously realized, from interactive installations through light design to virtual reality experiences. He will also cover the prototyping and development process of the artwork Hide&Seek, which is being developed during the fellowship using OptiTrack motion tracking system.
After the artist talk part, the audience will have a chance to try the work in progress version of the Hide&Seek, a game that aims to bring social aspect into the virtual reality or better say mixed reality experience. Created in cooperation with Renaud Wiser Dance Company, Patricia Okenwa and Mária Júdová, it is thematised by how digital technologies change our perception. It focuses on the emergence of tactics and strategies in relation to digital media and it analyzes on patterns of behavior that are significant in the online environment, and the roles that we take on social networks. Goal of the game is to find player.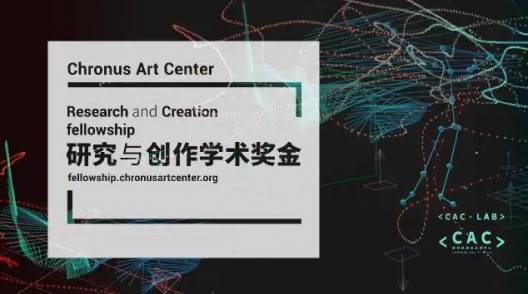 About the Artist
Andrej Boleslavský is an independent artist purposing technology in the fields of new media art, interactive design, physical computing and 3D printing. His work also maintains a strong fascination with the entanglement of nature and technology. He has developed many interactive installations and lectured on open source software, programming platforms VVVV and Arduino. He lately exhibited at Editions of Light Vol.II in Prague, Poolloop festival in Zürich, Signal festival in Prague, Designblok'14 in Prague, 3D print show in New York and WRO festival in Wroclaw. In addition to his work he is actively involved in technological solutions for other Czech and foreign artists, for instance in installation for Expo Milano 2015.
Find more about work of Andrej Boleslavský at:
About <CAC_LAB>
This workshop is part of the Powered by CAC_LAB Series by which CAC_LAB enables dialogues between artists, academics and technologists with unique visions on the field of new media art and currently active in the world of Research and Creation.
<CAC_LAB> is a space dedicated to the inquiry of present-day matters regarding art, design, science, technology and their impact on global contemporary culture and society. Through artistic practice, technological tools and research methodology, we enable creative processes that result in works of art of high production and academic value. <CAC_LAB> is a space of flux which encourages artistic practice as a generator of new knowledge, a territory where art and science converge into a contemporary and experimental field of academic research; free from main stream cultural thought, technological stress and economical diversions.
More info at: http://lab.chronusartcenter.org